Still No Gay Sex! Houston Is Jerking Off AGAIN At Corbin Fisher
I can't recall a new model ever coming back for a second solo scene at Corbin Fisher (or at any other gay porn studio, except for BelAmi, as they sometimes have solo models back for multiple photo shoots and jerk off sessions), but that's what's happening today with big-dicked straight guy Houston. He was introduced last month in a solo scene, and at the time, I asked, "Will He Be Back To Fuck?" The answer is obviously still no.
Corbin Fisher might be unable to cajole Houston into having gay sex, but they're so dickmatized by him, they're willing to let him masturbate multiple times. He is extremely hot, so I can see where CF is coming from. Hell, if I had extra money and this was all he was willing to do, I'd pay Houston to jerk off in front of me, too.
In his second solo scene, Houston is leaking pre-cum all over the place as he strokes his cock in a different room at the CF studio (the first one was in that room with the glass walls and all the light). More: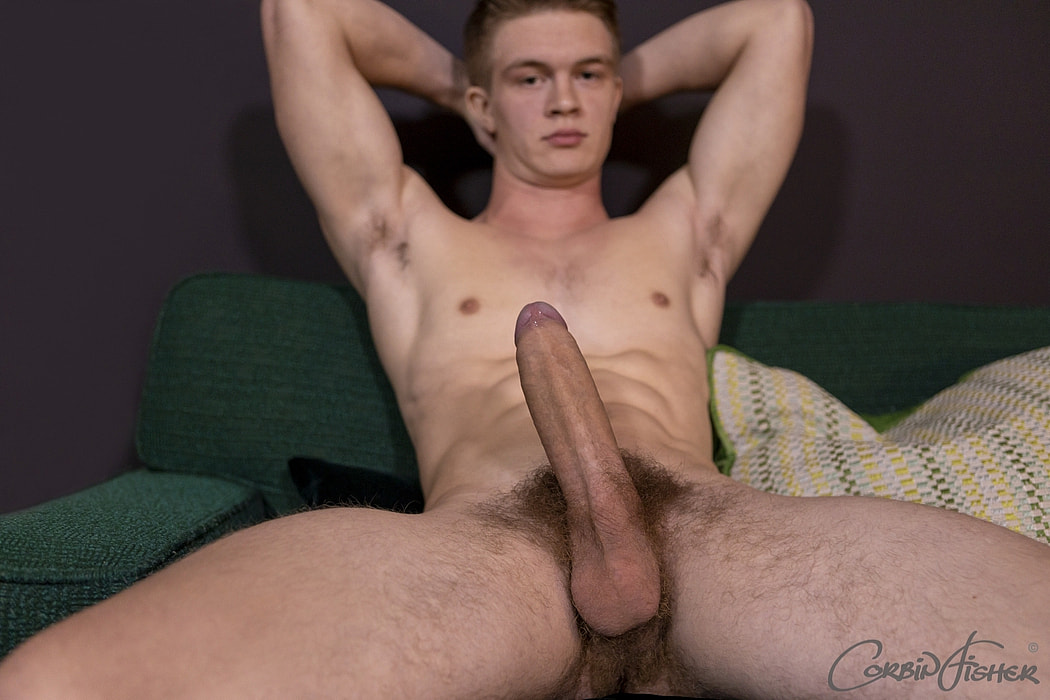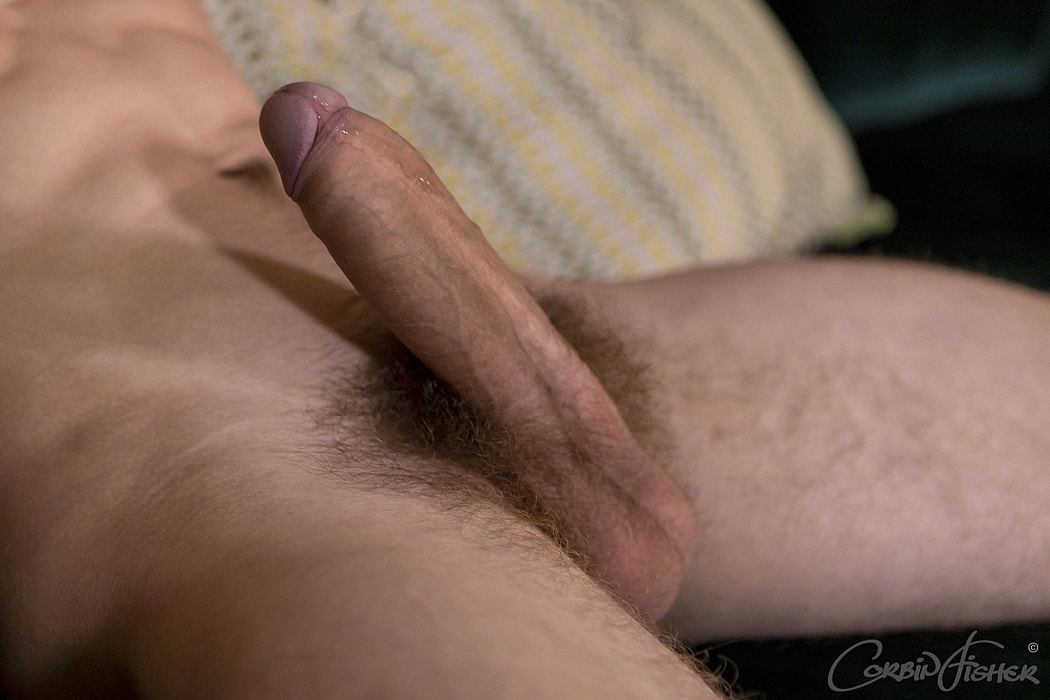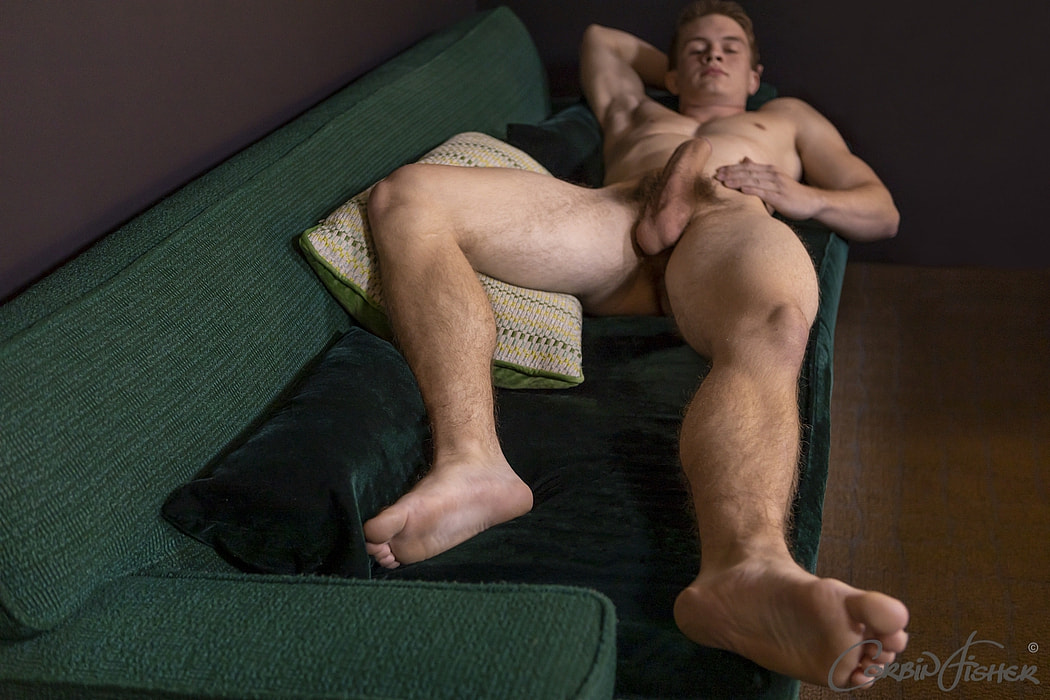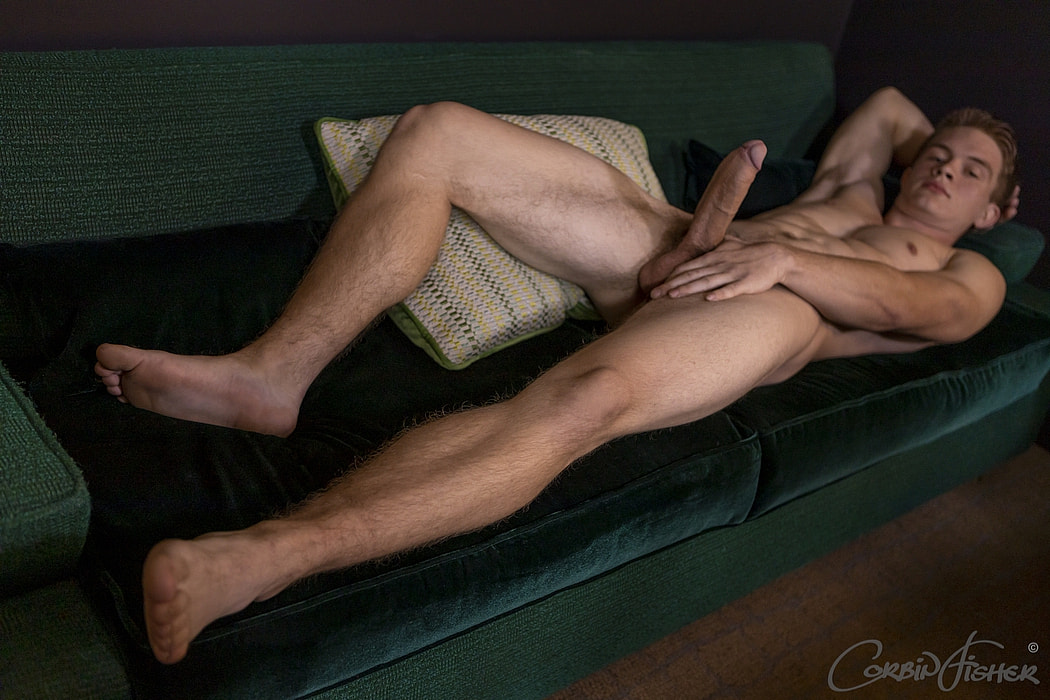 If you're a mega fan and really need to see Houston fucking, he did film one straight sex scene with a woman. Trailer (watch full scene here):
[
Corbin Fisher: Houston Fucks A Woman Bareback
]
Houston has shorter hair in the straight sex video, so it's clear the new solo was filmed several weeks later (or earlier). Will he ever be back to fuck a man? Maybe he'll just keep returning for jerk off videos with different hairstyles to mark the passage of time. Based on CF's scene description below, it literally sounds like he'll be back for a third solo?
A dick so nice, we had to film Houston stroking it twice!

Houston's young, hung, and full of cum. And given how horny he was when he showed up to CF and how eager he was to get off, we wanted to let him strip down and sit back for another round of jerking off for our viewing pleasure!

Houston turns jerking off in to an artform. He doesn't just sit there and wrap his fist around his dick (or both fists, in his case, given there's so much dick to grip). He pumps and thrusts his hips, fucks his fists, and really shows off just what a sexual stud he is – I can't stop seeing him go at it!

Any volunteers to help him out next time?
The trailer for his second jerk off scene (watch full scene here):
[
Corbin Fisher: Houston
]