Corbin Fisher's Jonah Has A Giant Cock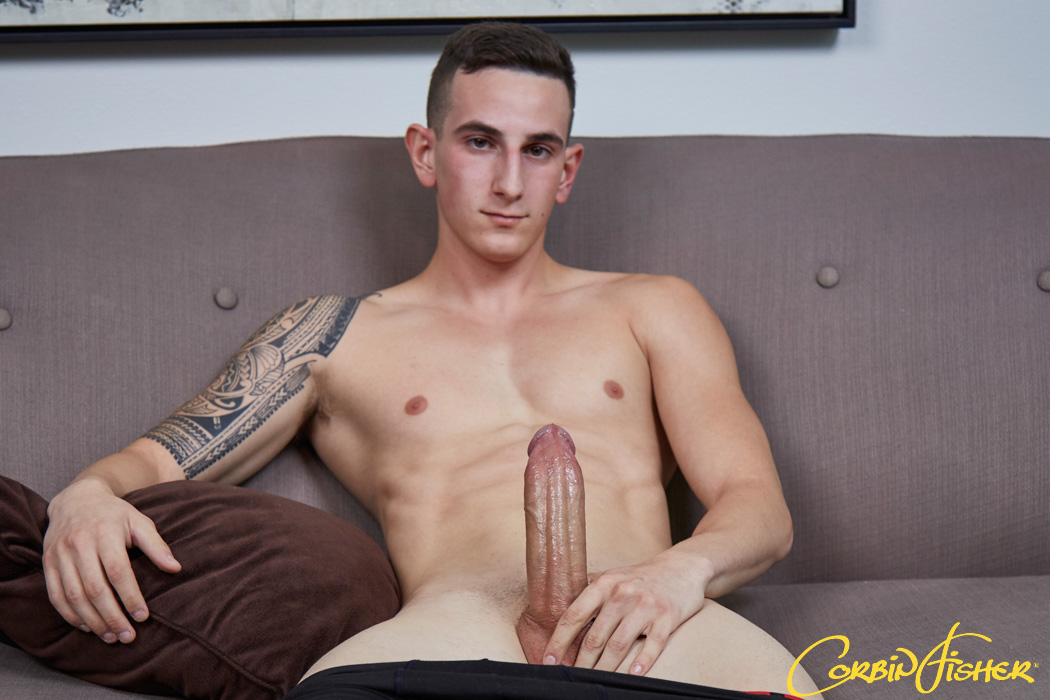 The best gay porn newcomer making his debut today is Corbin Fisher's Jonah—but how long will we have to wait to see him fucking another dude (and, please God, let that dude be CF's Dave)?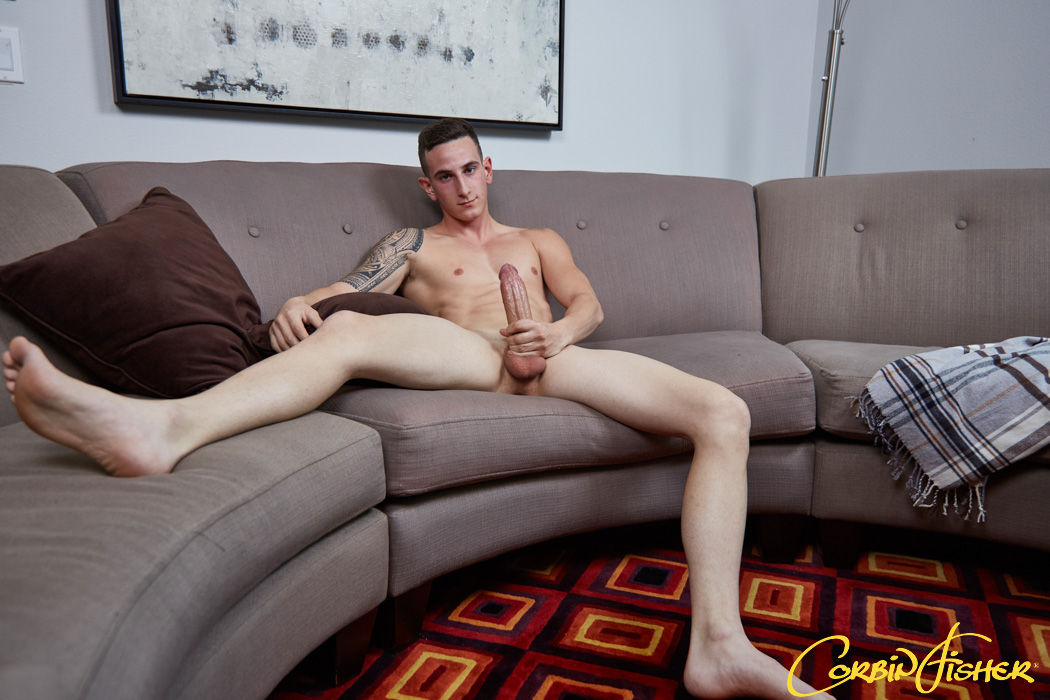 Jonah's bio indicates that he'll be back, so hopefully we won't have to wait to long to see this cock in a butt. Via Corbin Fisher:
Make sure you have the sound turned up for this one – there's no sweeter sound than hearing the thud of Jonah's mammoth cock slapping against his tight, smooth abs. Though he's sweet and soft-spoken, Jonah clearly likes to show off and it's a treat to watch him edge himself to a moaning, gasping orgasm for the first time on camera. Jonah is a real head-turner in general, with his toned body, pretty eyes, and easy-going personality, but that dick of his is certainly a show-stopper! After watching him have so much fun by himself, we can't wait to see him in action!
Jonah's cock is probably the largest on Corbin Fisher right now, and the thickness of it reminds me a lot of Rocco Steele's.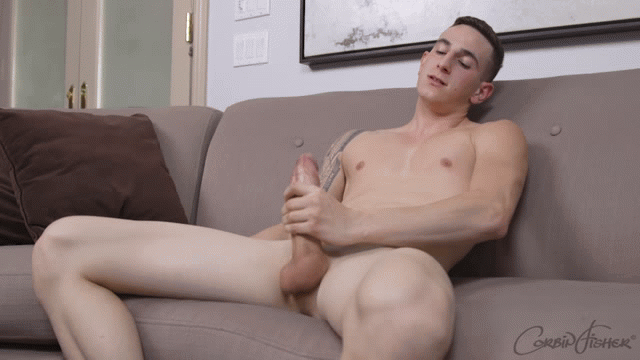 Please come back soon, Jonah. Trailer (watch full scene here):
[
Corbin Fisher: Jonah
]