Luckiest Girl On Earth? Corbin Fisher's Eva Watches As Liam Fucks The Cum Out Of Chris And Chris Drinks Liam's Cum
The Corbin Fisher women have names again! They've only been referred to as "the girl" or "the woman" over the last couple years (if they're even mentioned at all in the scene write-ups), but today, the lucky female getting her pussy filled with hot co-ed cock is identified as Eva in the scene title: "Liam & Eva Share Chris."
While Eva is the luckiest girl on earth for getting to suck their cocks and then be fucked by both Liam and Chris, it's obvious that Chris is the luckiest boy on earth, because he gets to be fucked by big-dicked Lithuanian dream hunk Liam.
As you'll recall, Liam's first gay sex scene on CF was with Chris over one year ago, and their bisexual reunion with Eva is a nice way to mix things up for the duo. Maybe for their next scene together, Liam will let Chris fuck him? Then again, Chris is very happy letting Liam do all the topping, as he shoots a massive load while Liam is pumping him balls-deep: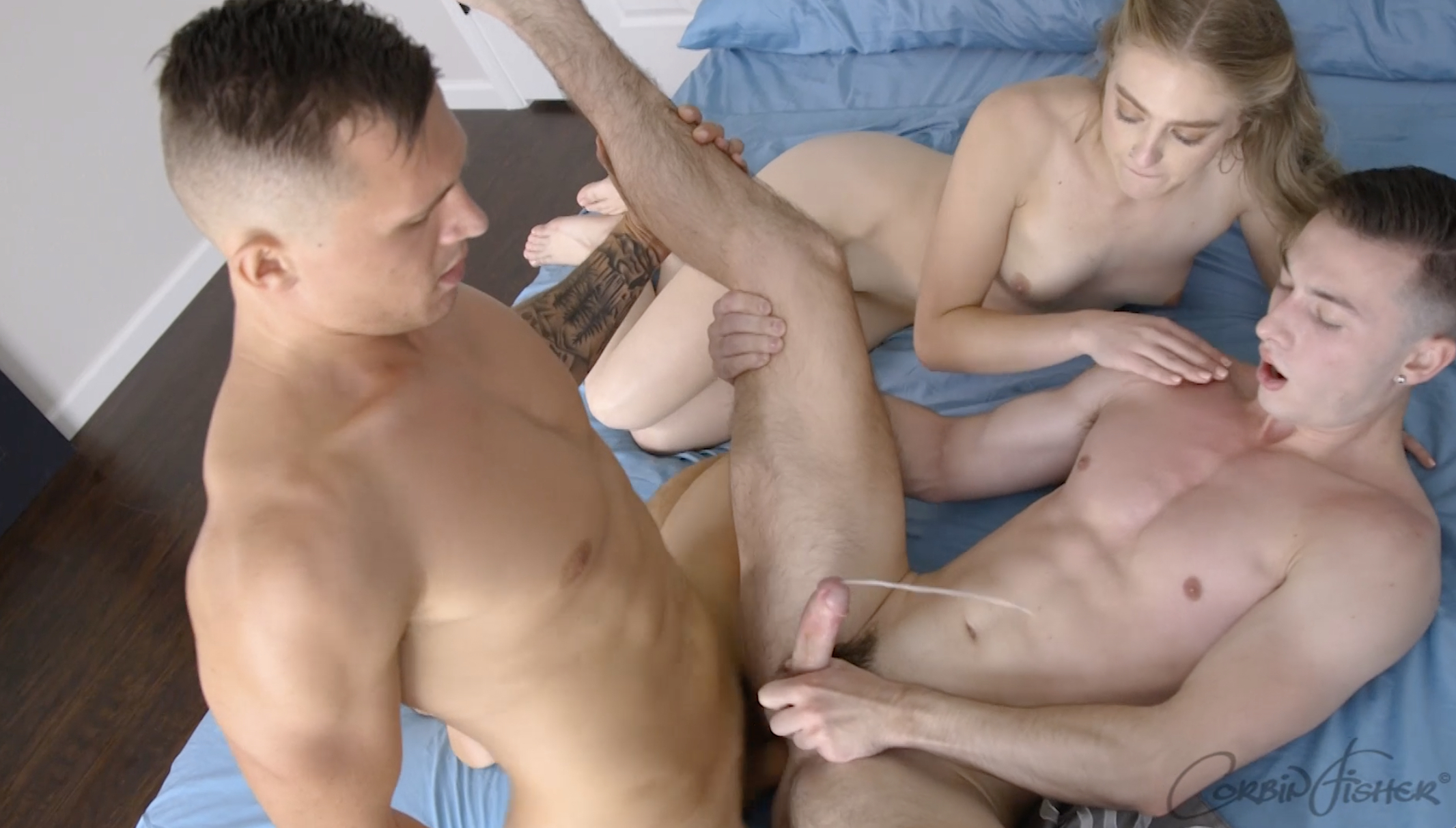 And lucky Chris even gets to drink up Liam's cum:
What is she thinking?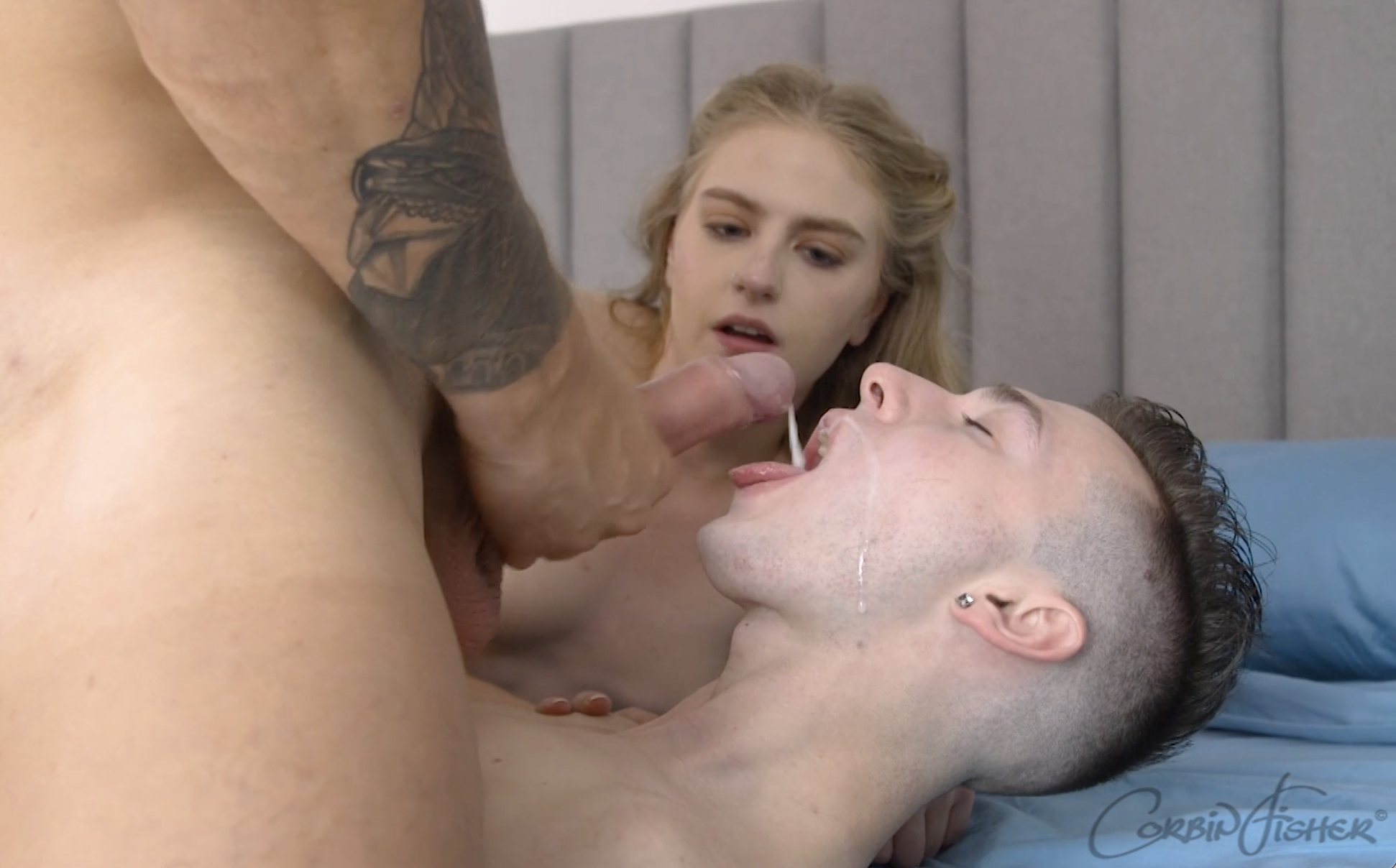 Not sure who to be more jealous of: Eva or Chris? Here are more photos of Eva, Chris, and Liam fucking bareback, with the trailer down below.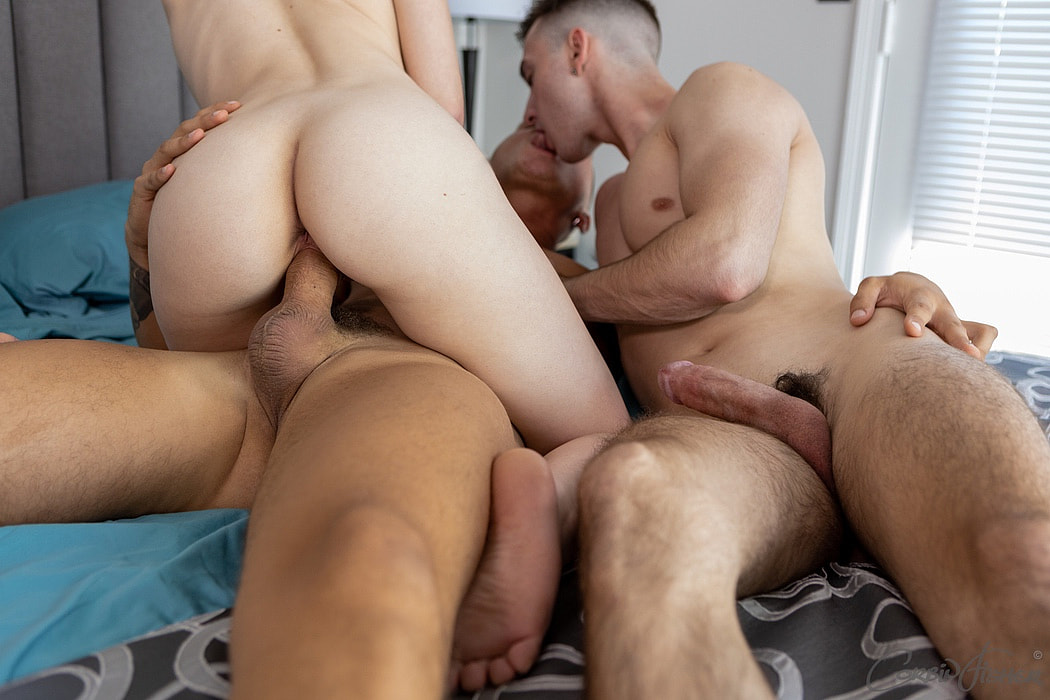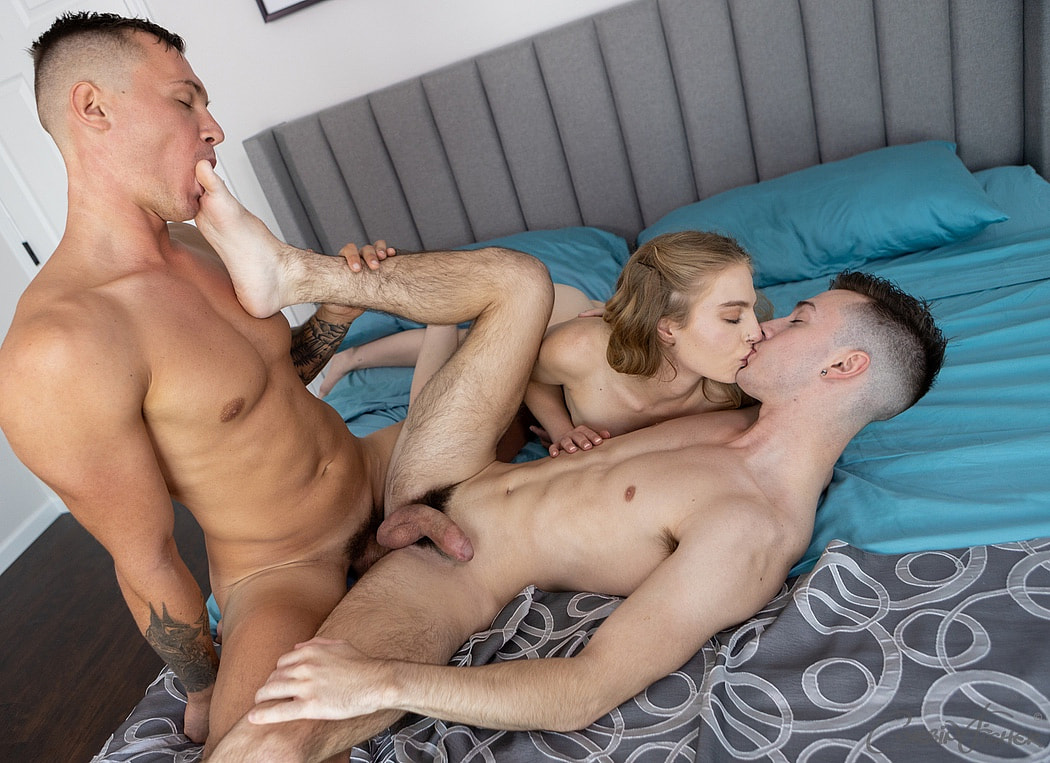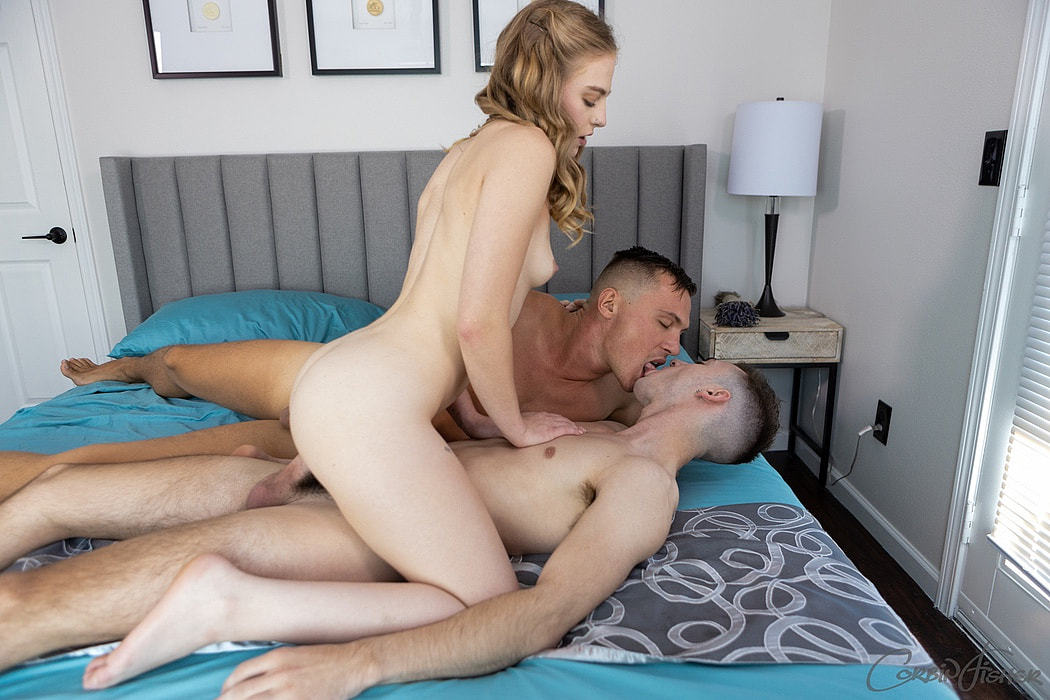 Trailer (watch full scene here):
[
Corbin Fisher: Liam, Chris and Eva Fuck Bareback
]