Liam Jackhammers Roman's Ass In "Liam's Little Cum Slut": The 7 Must-See Moments
This is the CF duo I've been waiting for, as Corbin Fisher's Liam—the sole top-only star at the studio right now—is paired with the incomparable Roman, one of the best stars in all of gay porn.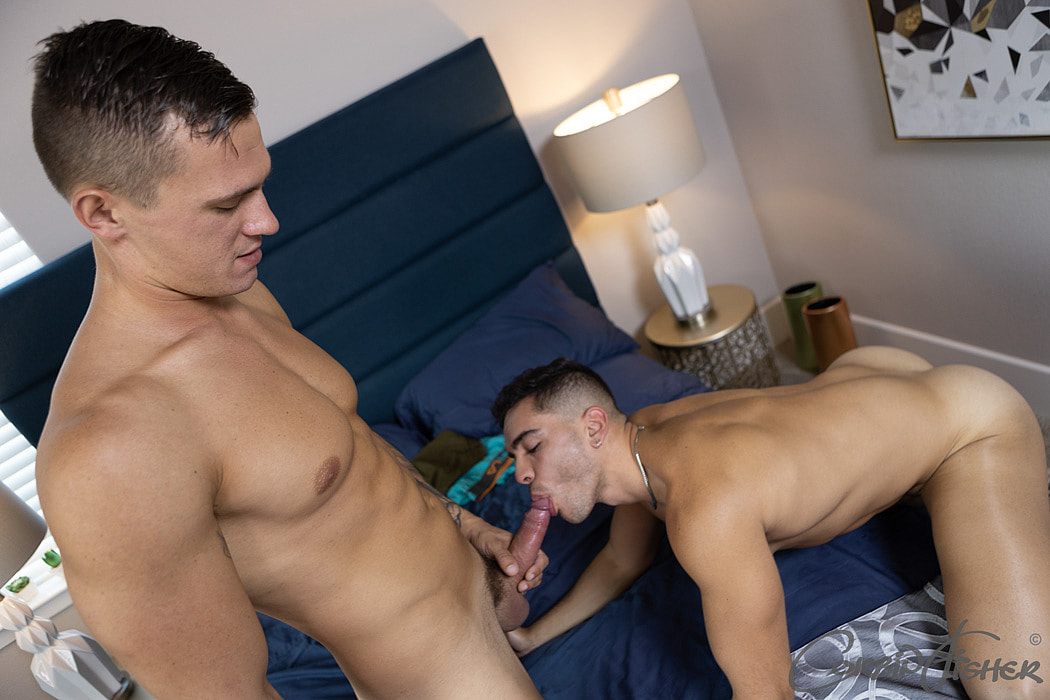 Thanks to the overwhelming chemistry and attraction they have for each other, this video is must-see from beginning to end, but here are the absolute most must-see moments, with one that happens before the clothes even come off: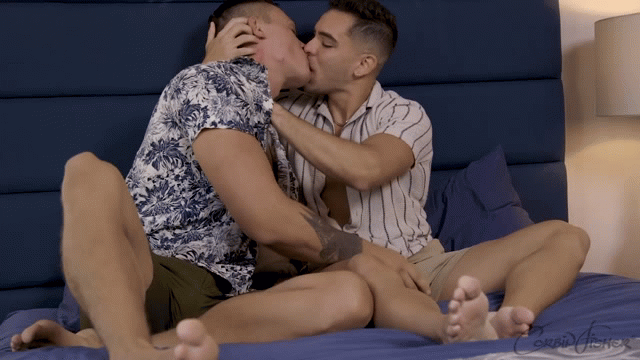 Roman is so turned on by Liam (who in their right mind wouldn't be), you can see his cock is leaking pre-cum through his shorts, just by being touched and kissed by Liam.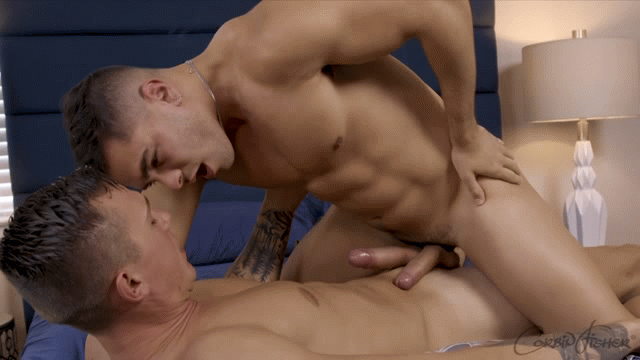 Before the fucking starts, it feels like they both could start spontaneously cumming. Watching them make out while rubbing their cocks against each other's abs might be my favorite part of the whole video.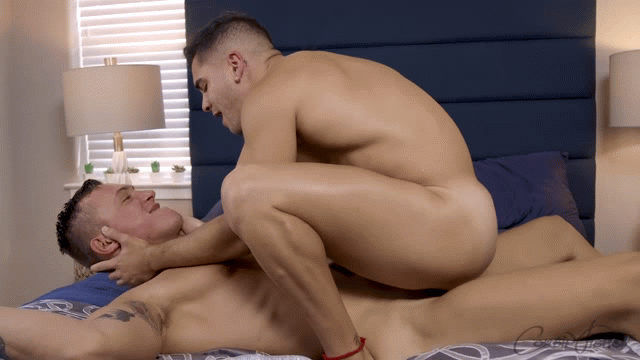 Once Roman starts riding and Liam starts pumping, it's gonna be game over for most people watching. Yes, this scene will require multiple viewings.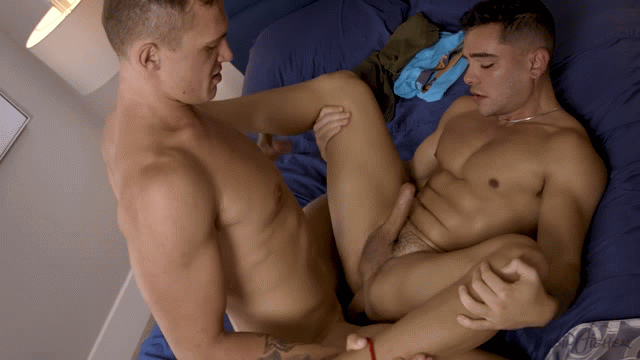 Roman being rammed on his back doesn't allow us to see his world class ass, and yet, the visual of a rock hard Roman gyrating back and forth as he's fucked balls-deep is still gay porn perfection.
Speaking of gay porn perfection, there is nothing better than watching Liam and his perfect body in motion as he jackhammers away.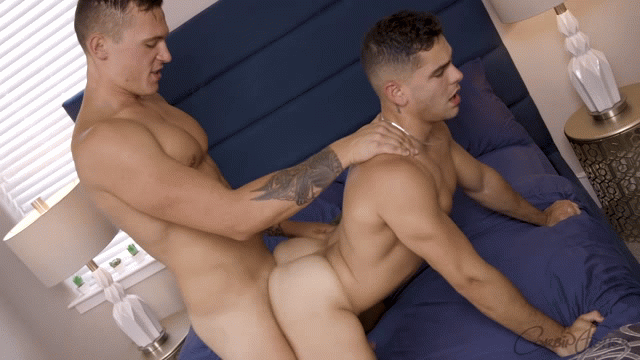 Later while fucking in the same doggy position, Roman's bubble butt is on full display, giving Liam a chance to slap it and take in just how incredible it is. "I love your juicy ass!" he yells.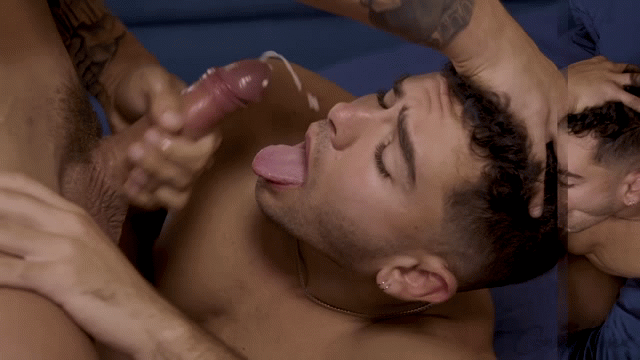 After cumming all over the bed while being fucked, Roman immediately turns around to enjoy a facial from Liam. And yes, he swallows as much as he can.
A few more photos, and the trailer down below: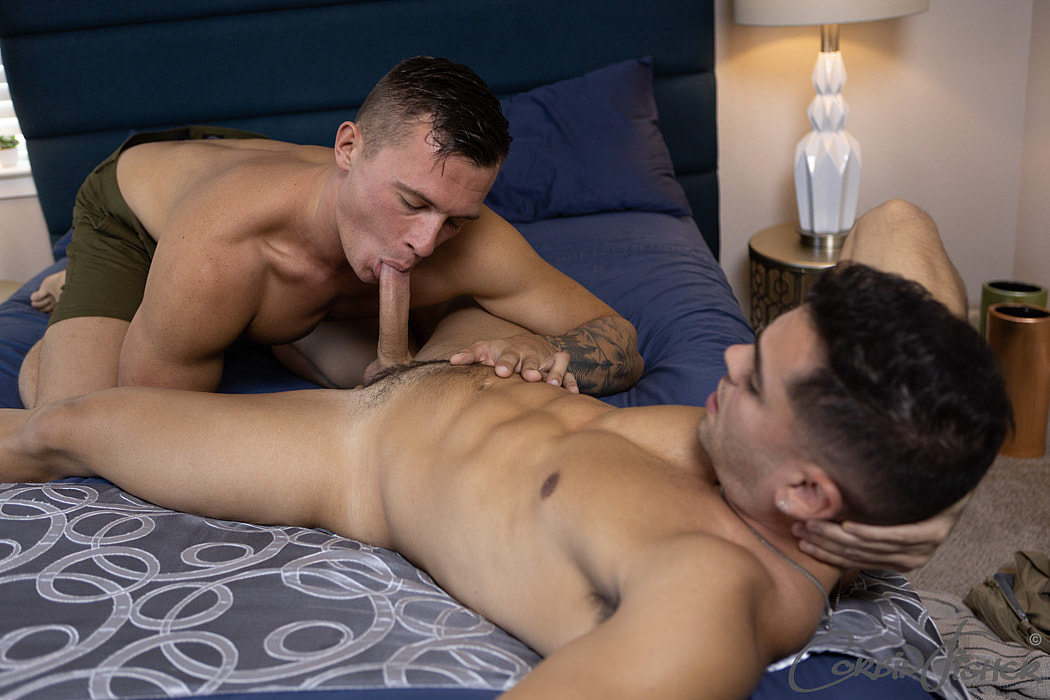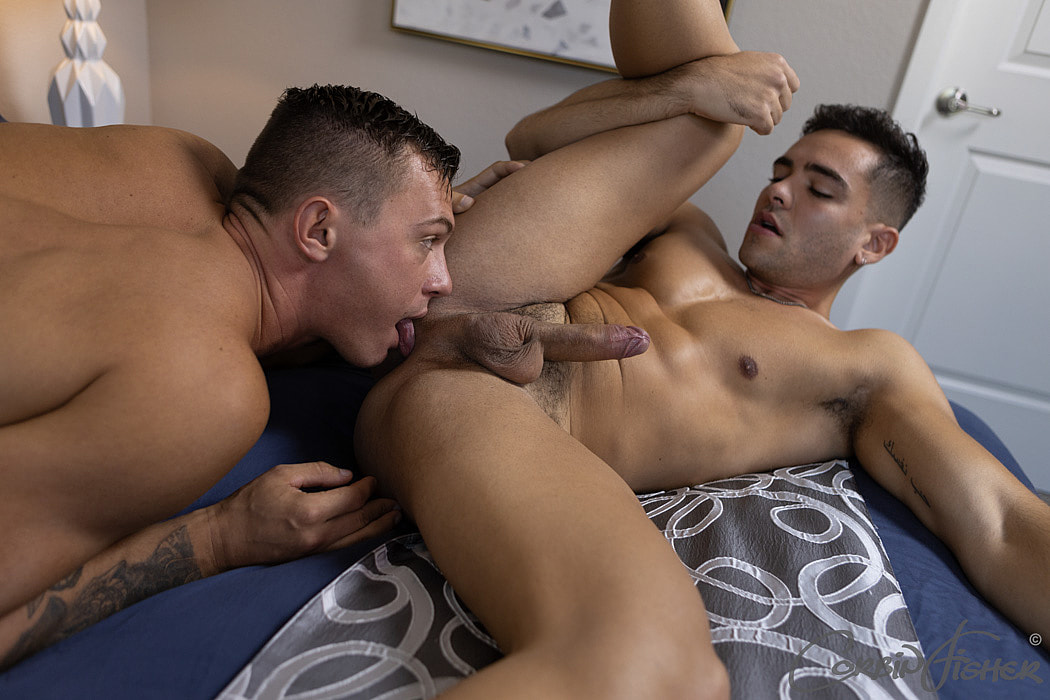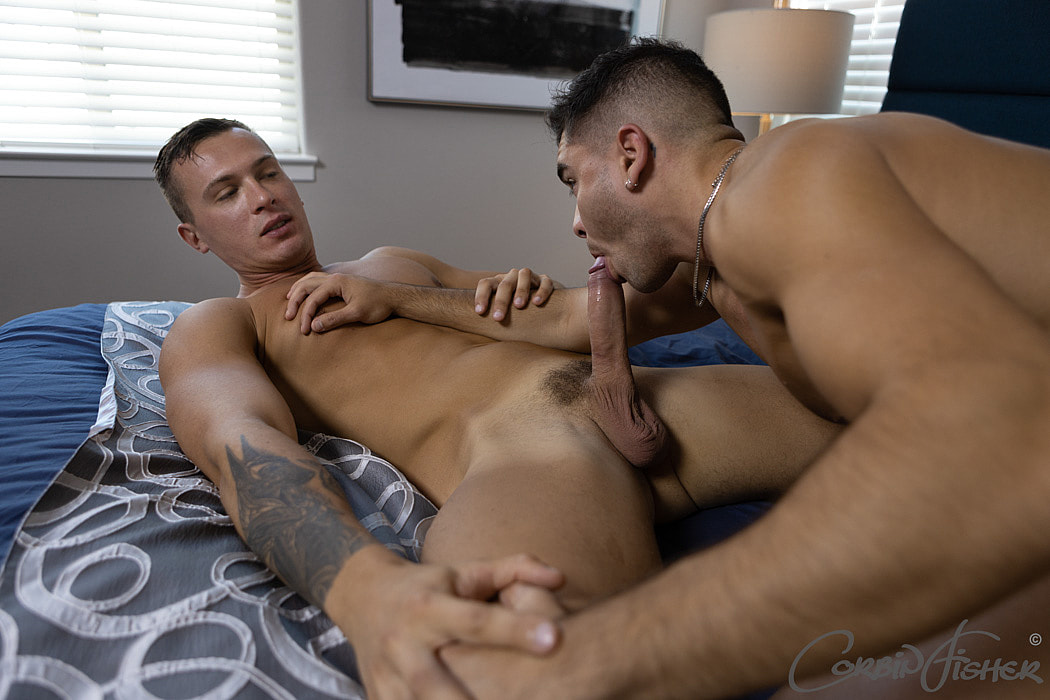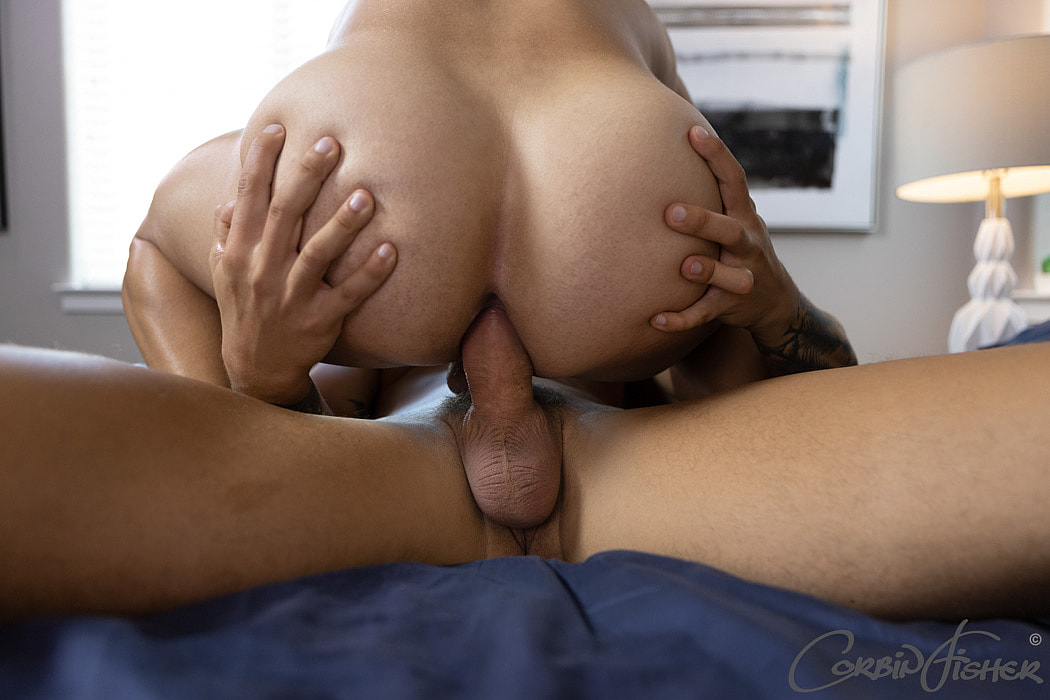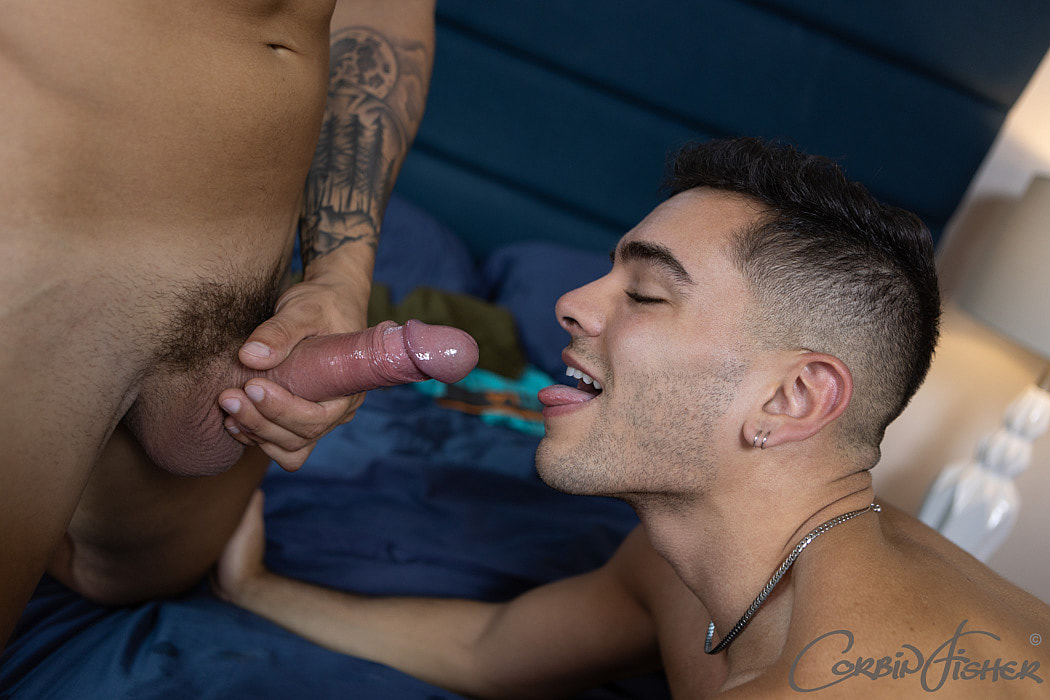 Trailer (watch full scene here):
[
Corbin Fisher: Liam Fucks Roman Bareback
]