[UPDATED] Corbin Fisher's Quinn Is A Free Agent Now—At Which Studio Would You Like To See Him Perform Next?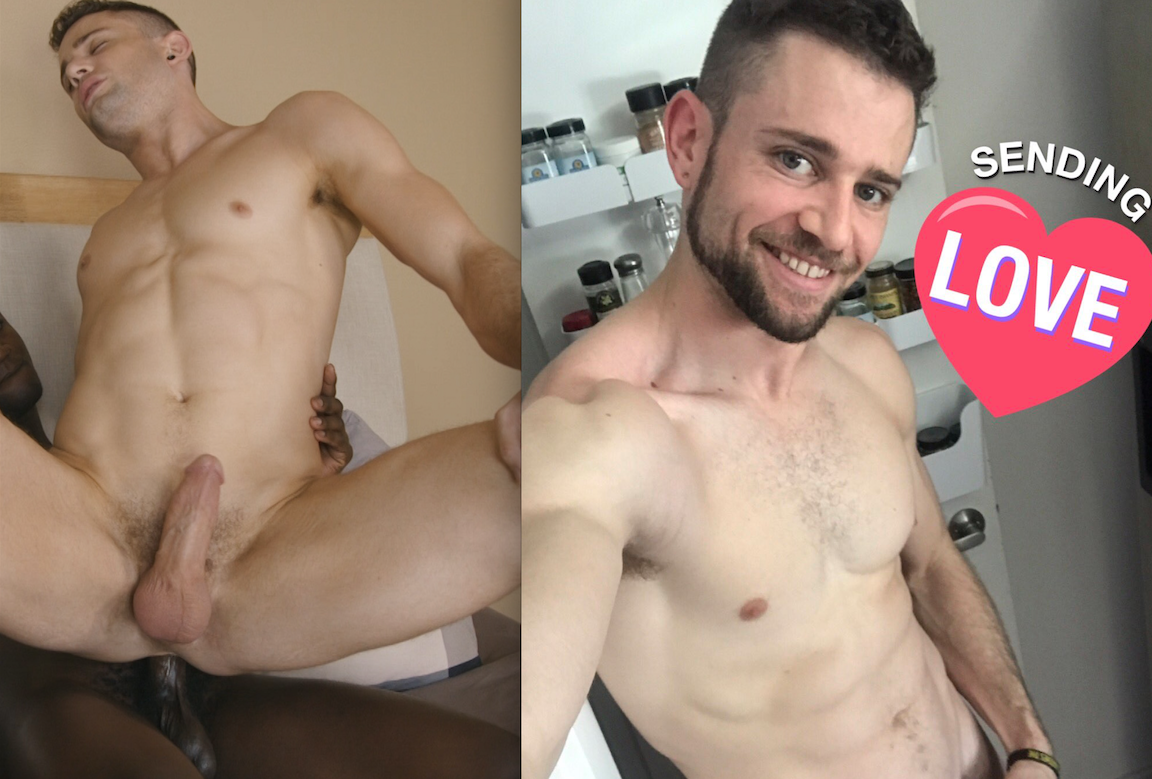 This post has been updated below to include new information from Quin.
Corbin Fisher's Quinn—arguably the hottest, most prolific, most versatile, and most talented Corbin Fisher performer of all time—is no longer a Corbin Fisher exclusive, and his new porn name is Quin Quire. (Note that he's spelling his porn name as "Quin," which is missing the extra 'n,' perhaps for Corbin Fisher copyright reasons.) On his new Twitter account today, he's announced that he'll be filming with Falcon Studios next week, and he also just posted this fun Valentine's Day video for fans:
Ohhh I like this look! I can't wait to open my package for all of you later! ??? pic.twitter.com/WVP3R0OvL2

— Quin Quire (@QuinQuire) February 15, 2018
Other than Falcon (where he's shooting next week), at which other studios would you like to see Quin performing? I've only included the most probable studios in the poll, but if you have another suggestion, leave a comment below.
And, as a reminder, my favorite Quinn scene at Corbin Fisher:
[
Corbin Fisher: Colt, Kennedy, And Quinn's Bareback Three-Way
]
Update:
Quin has been posting several tweets this evening, and girl, he's got some tea. When asked by a fan why he left Corbin Fisher, Quin replied that he was actually fired by Corbin Fisher. The reason: He was caught "fraternizing" with another CF model when they weren't filming, and, according to Quin, Corbin Fisher fired him after he took Kellan out for a beer last October. Are models really not allowed to socialize with each other on their own time, outside of the studio, or did Corbin Fisher suspect that something else was going on?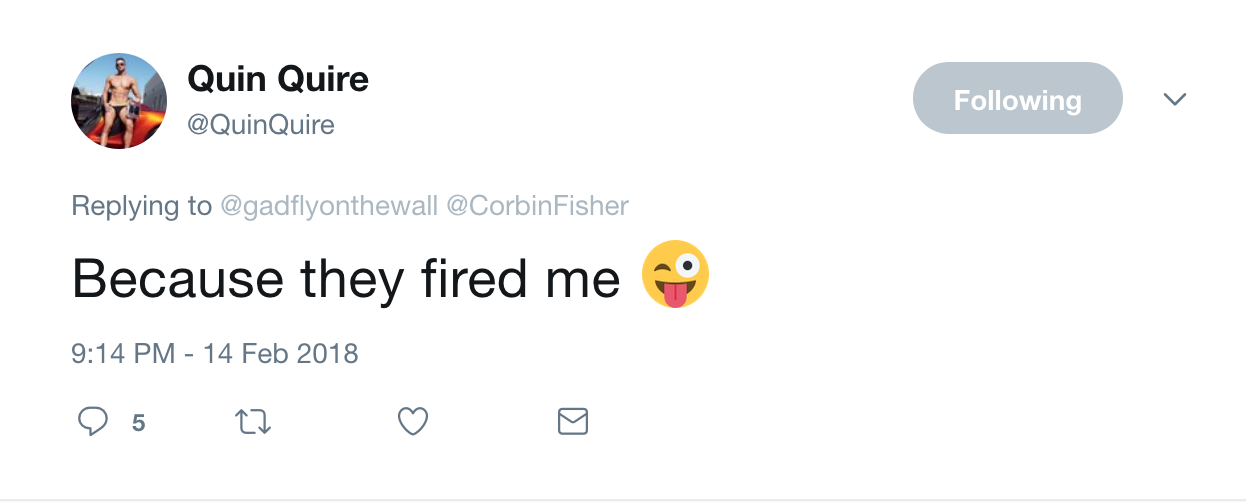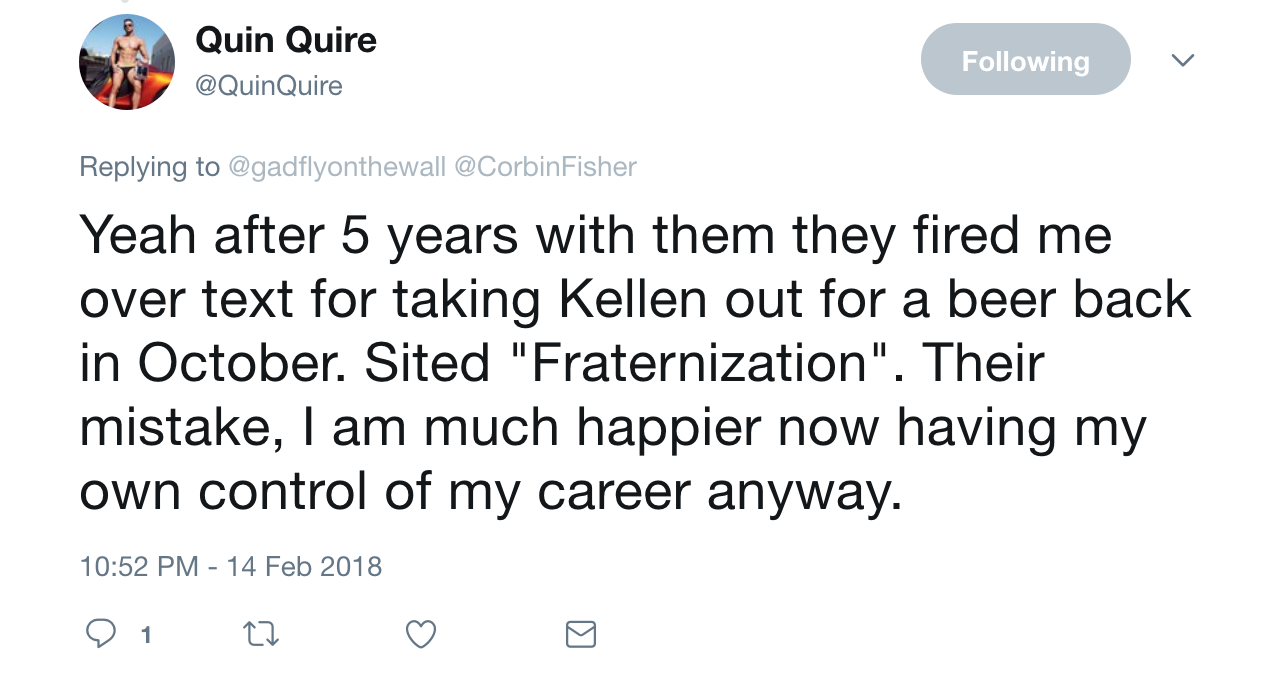 I've reached out to Corbin Fisher for comment, or if they have anything to add or confirm about the alleged firing, and this post will be updated when or if they reply.