Surprise: Corbin Fisher's Roman Returns To SeanCody/MEN For Bareback Christmas Fuckfest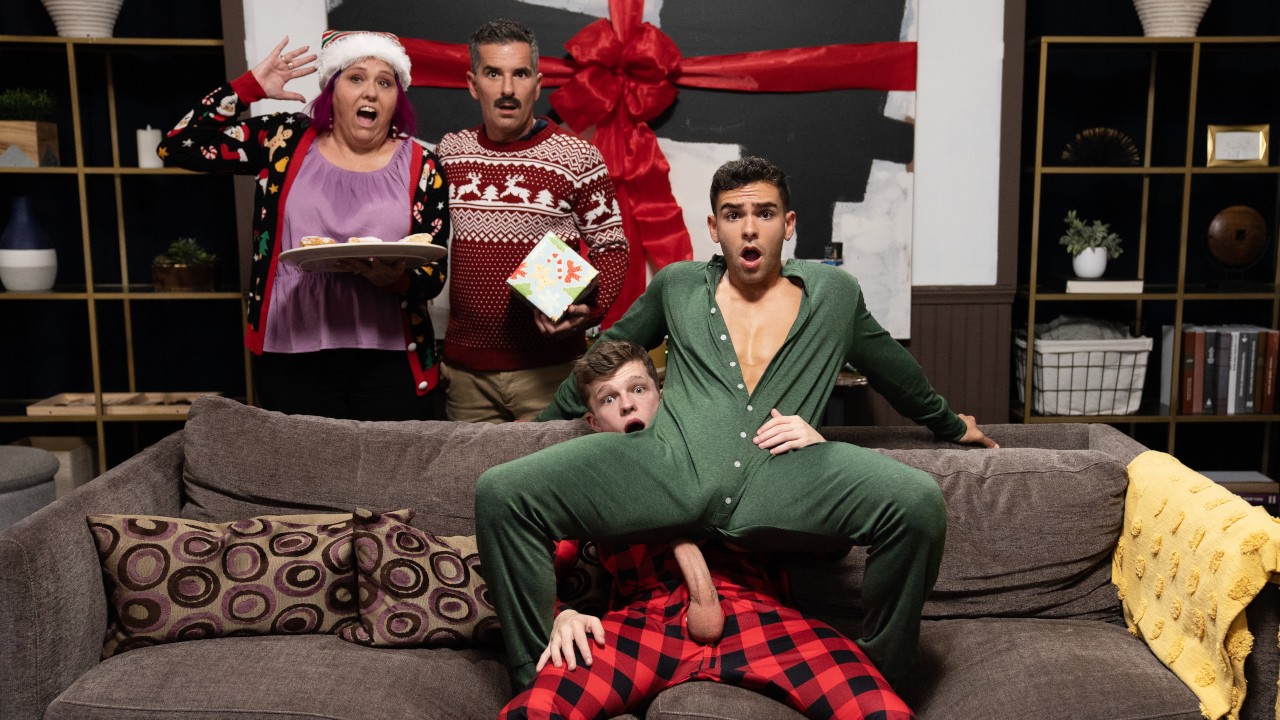 Roman's been the reigning king of Corbin Fisher for the last two years, but you'll soon be able to enjoy(?) him back at Men/SeanCody, where he performed as "Noah" in one 2019 duo scene. This week, Noah returns in a Men.com Christmas scene with all the Men.com trimmings: Screaming women, food, sex in front of horrified bystanders, "surprised" penetration faces, etc.
Because of my love for Roman, I'm trying my hardest to ignore the bullshit and hope that, with the proper fast-forwarding, this scene (released here on 12/19) can be salvaged by the sex and Roman's (sorry, "Noah's") performance skills. His top is a big-dicked twink named Jake Preston, and here's more:
If this scene sucks, at least we know Corbin Fisher probably filmed at least a dozen Roman scenes before he left the studio, and those scenes will be released throughout 2023.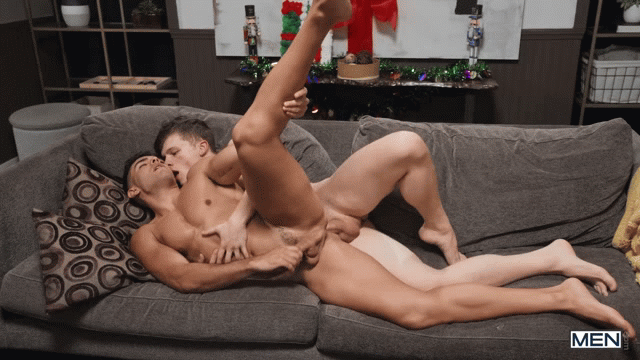 Given how insanely hot Roman looks in this scene, there's really no way it can be bad? (I'll probably regret saying this.)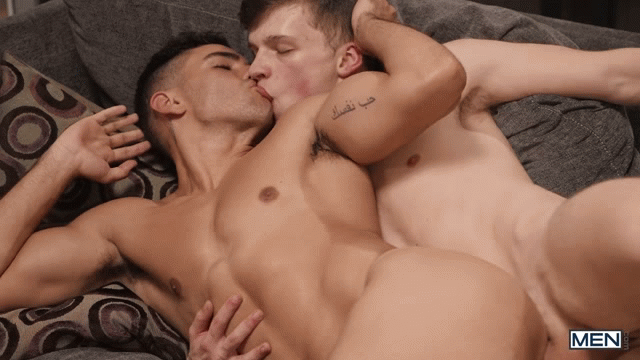 Note that there's a mistake in the trailer below, as Roman/Noah has been identified as "Damian." Unless that's what Men is going to rename Noah/Roman? Trailer (watch full scene here):
[
Men.com: Jake Preston Fucks Noah Bareback
]