Gay Porn Before And After: Corbin Fisher's Zane 2014 Vs. Logan Aarons 2022
Remember Corbin Fisher's Zane, in 2014? That's him above, fucking Jamie (remember iconic queen Jamie?!) in one of just five sex scenes Zane filmed for CF.
Cut to eight years later, and this is Zane today: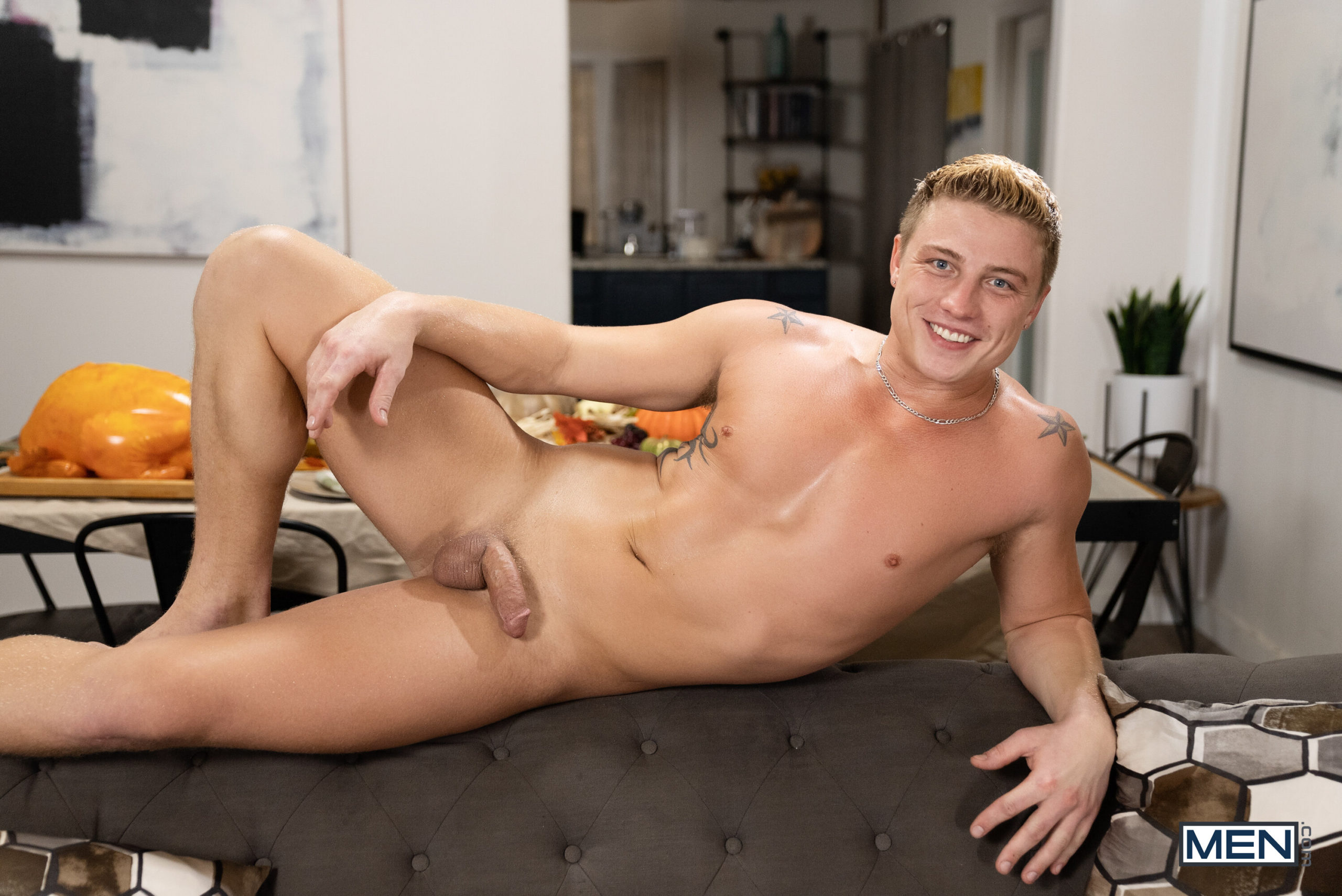 It's been almost a decade, but the blond twunk turned hunk is back in gay porn, and Zane has changed his name to Logan Aarons. His new studio scene is out today, and it's at your favorite studio with one of your favorite scenarios: A Men.com scene with a humiliated woman!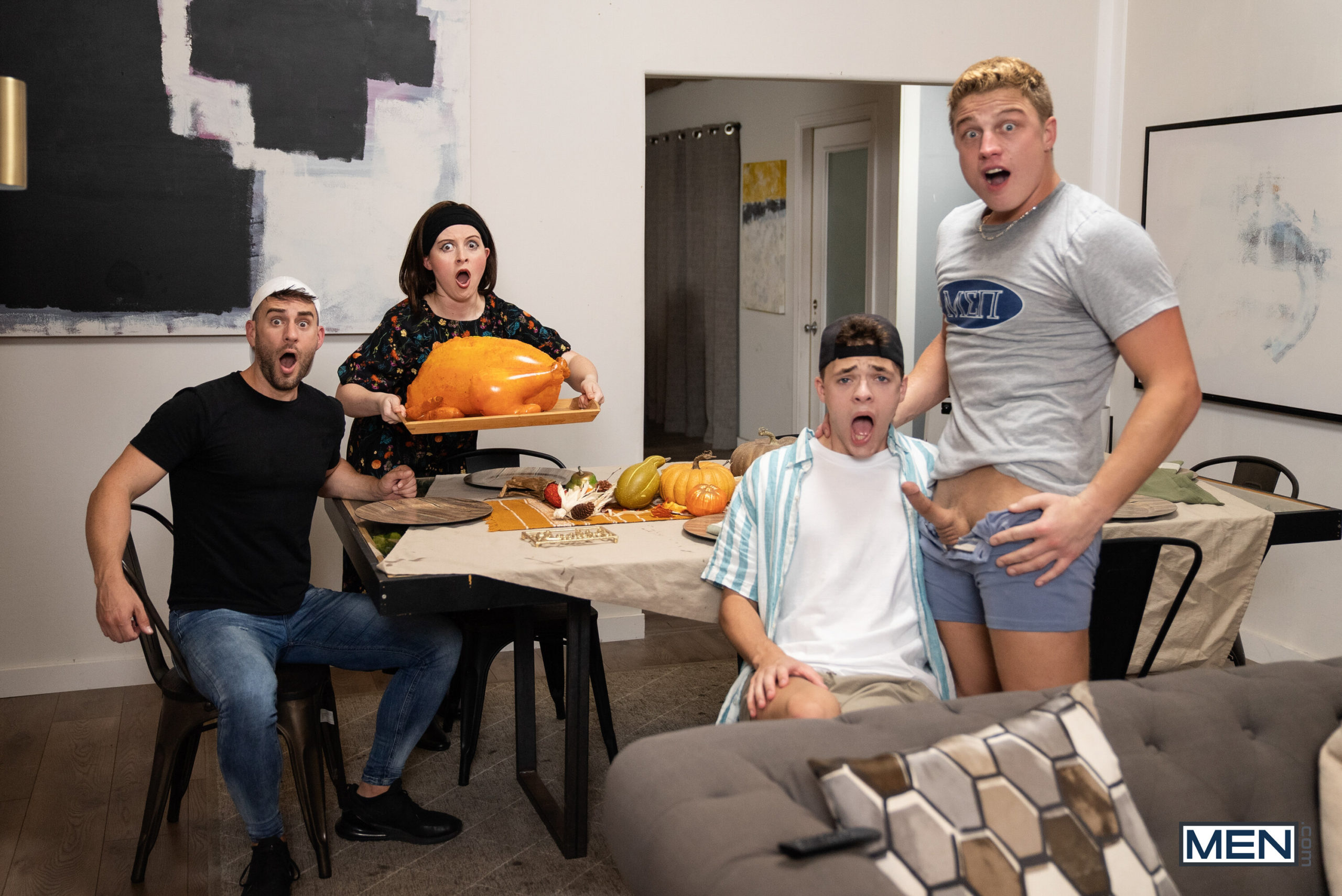 This Thanksgiving-themed scene is called "Right In Front Of My Turkey?!" and based on that title, I know I don't need to tell you what happens in this scene. (Spoiler alert: Logan Aarons cums all over a fake plastic turkey that the woman made, causing her and her date to freak out and leave.)
Before we enjoy(?) the preview for the turkey scene, here's a quick Gay Porn Before And After showing how hot Zane/Logan has become over the last decade, with his Corbin Fisher scenes on the left and his new Men scene on the right. Zane 2014 vs. Logan Aarons 2022: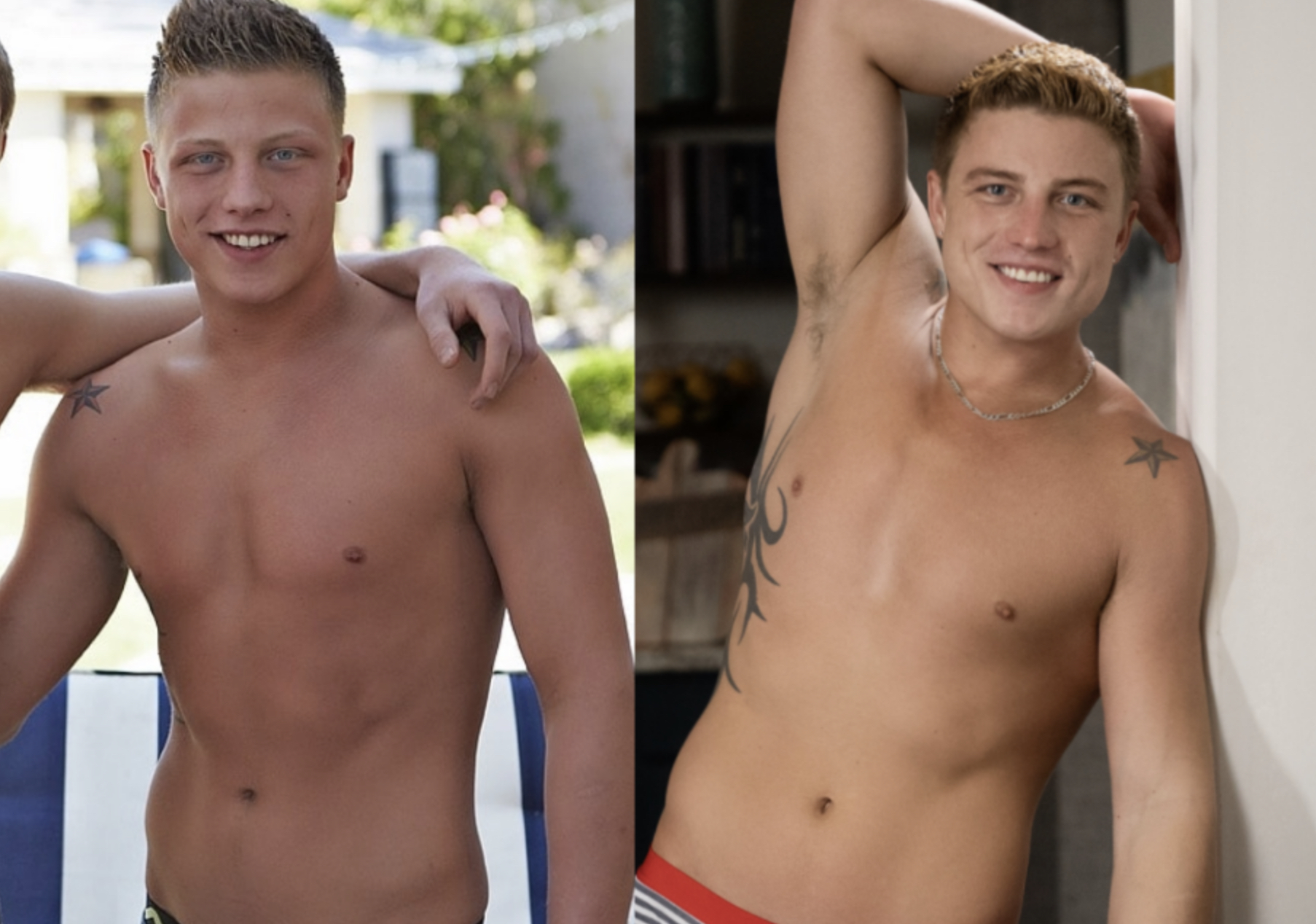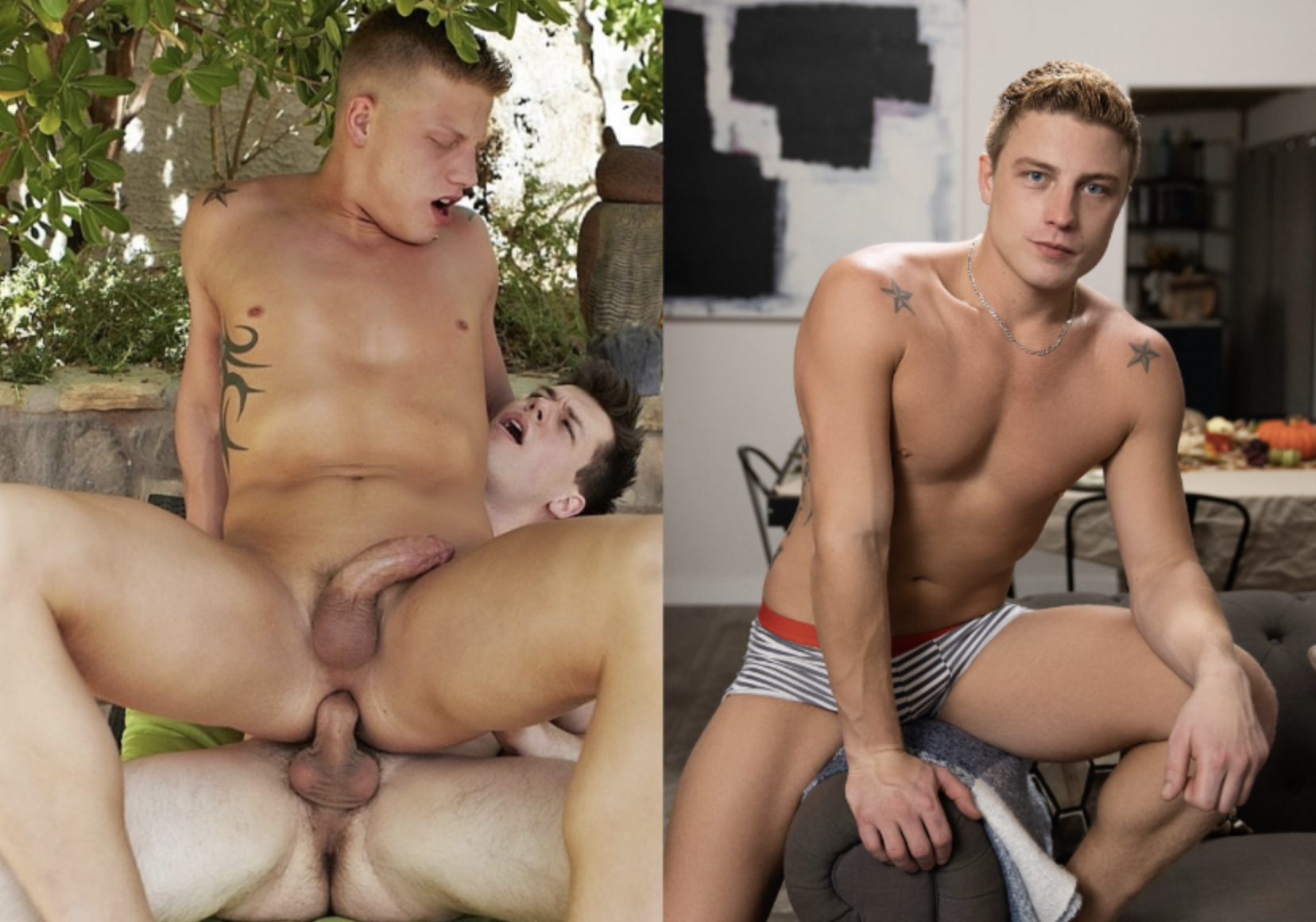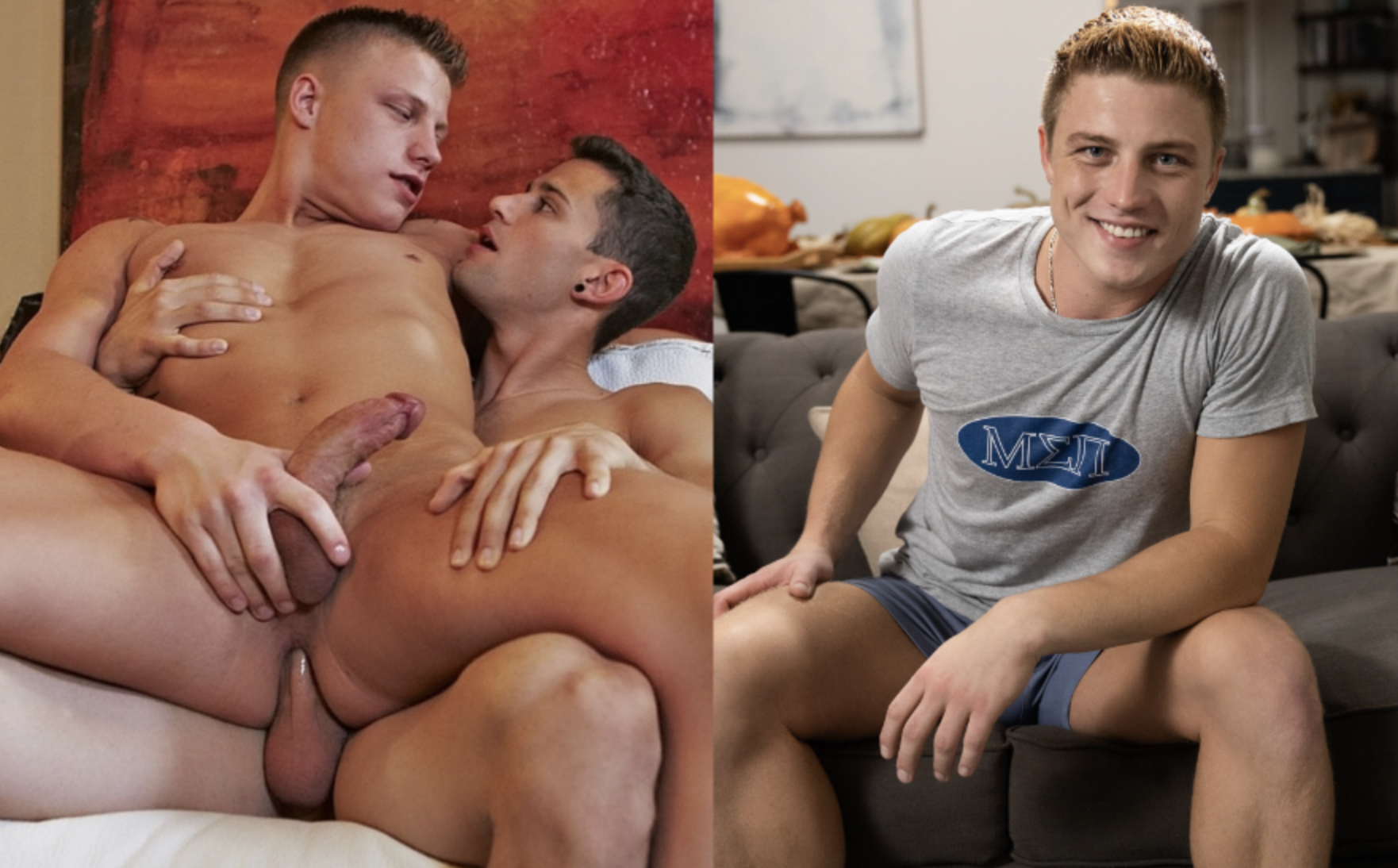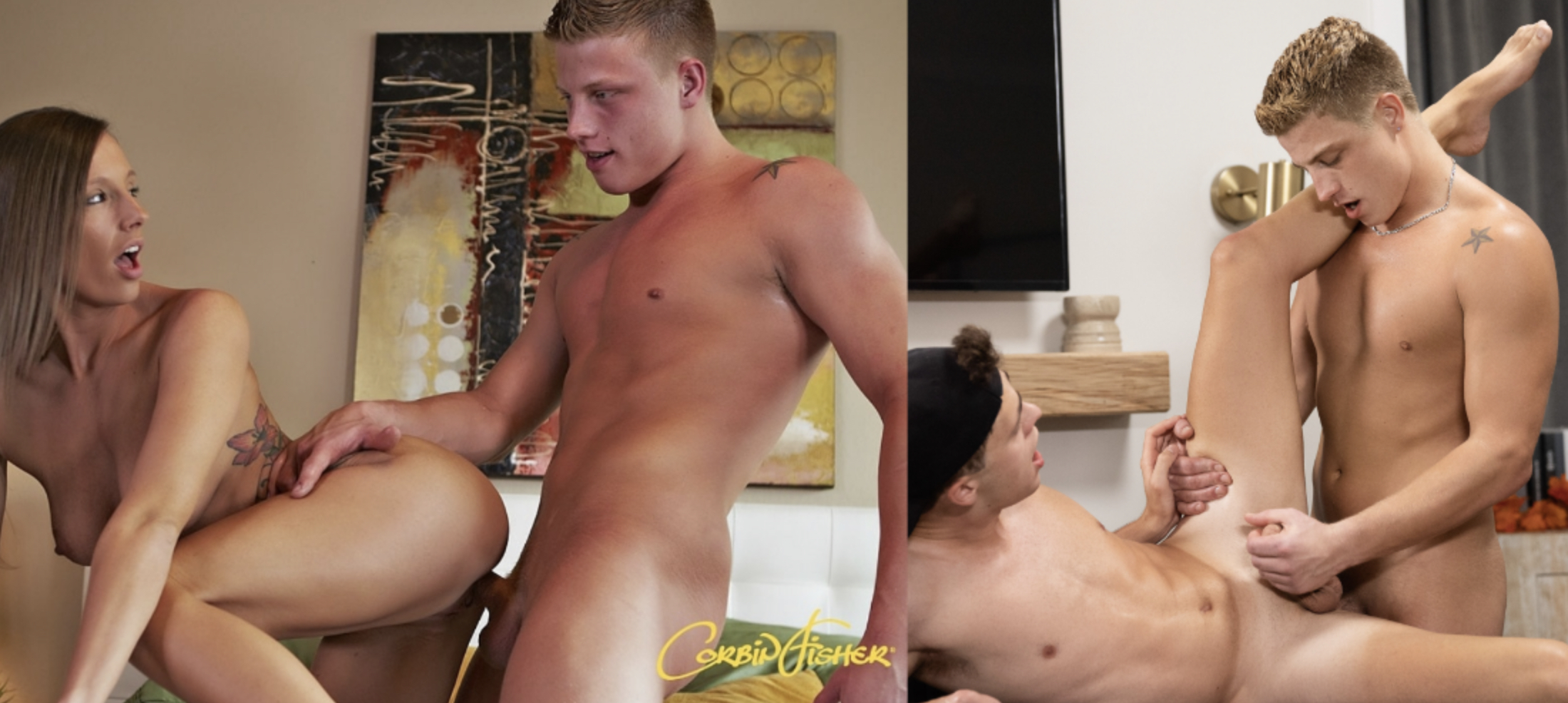 Zane was fully versatile at CF, so let's hope Logan Aarons continues that tradition in his new scenes. In addition to the Men scene out today, we'll also be seeing the blond babe at Randy Blue when they begin their relaunch next week. A few more images of Zane at Corbin Fisher in 2014:
And here's Logan Aarons fucking Troye Dean bareback in the turkey scene: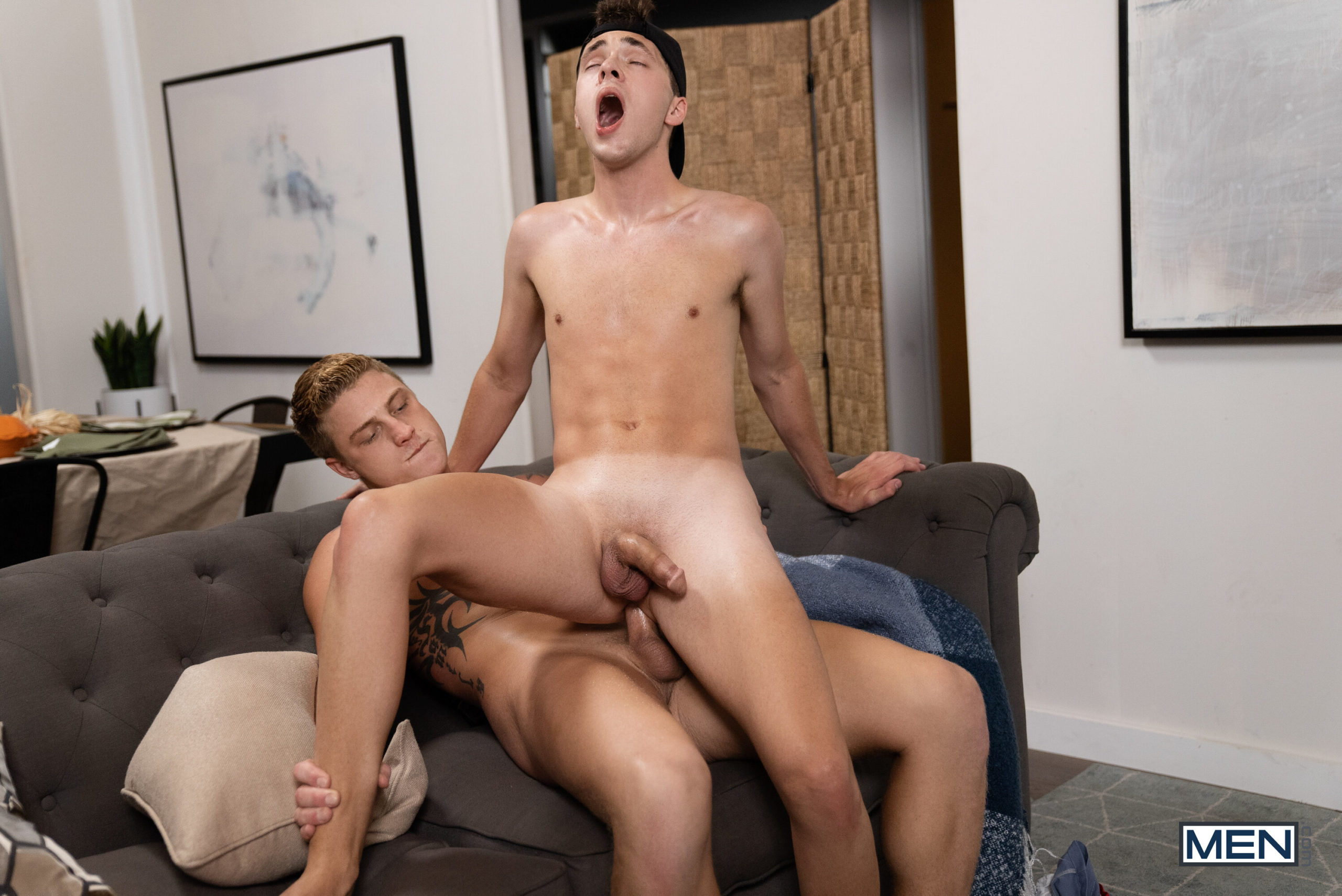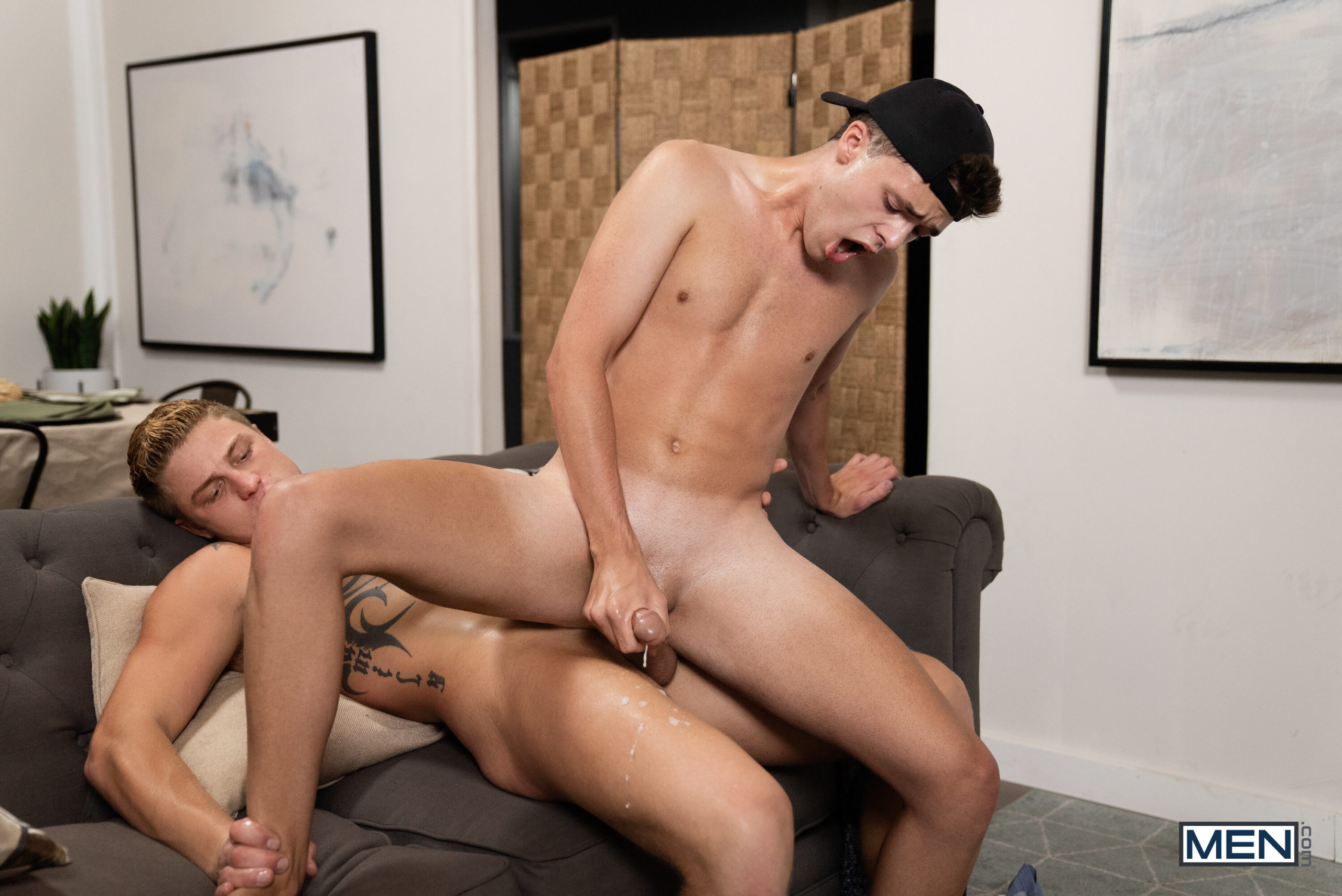 Some good news: This is one of those scenes that thankfully gets better once the humiliated woman and the jizz-soaked food is gone. I especially liked the massive and creamy cum facial that Logan Aarons gave Troye Dean:
Trailer (watch full scene here):
[
Men.com: Logan Aarons Fucks Troye Dean Bareback
]