Corey Marshall Fucks Julian Bell Bareback In Mid-Air In Opening Scene From Helix's Vegas Nights
The first scene from Helix's Vegas Nights—the studio's first feature film since Lifeguards, 2017's Best Picture winner at the Str8UpGayPorn Awards—has just been released here, and in it, Corey Marshall fucks Julian Bell bareback in what will easily be one of Helix's best duos of 2018. Vegas Nights was written by Taylor Saracen and directed by Alex Roman, and in addition to Julian and Corey, it stars Cameron Parks, Kyle Ross, Angel Rivera, Joey Mills, Tyler Hill, Max Carter, Dylan Hayes, Corbin Colby, and Johnny Hands.
The combined hotness and creative sex positions (Julian's wild mid-air ride bouncing bareback on Corey's cock is a sight to behold, and it lasts for over three minutes) should make this a must-see duo for fans of either star.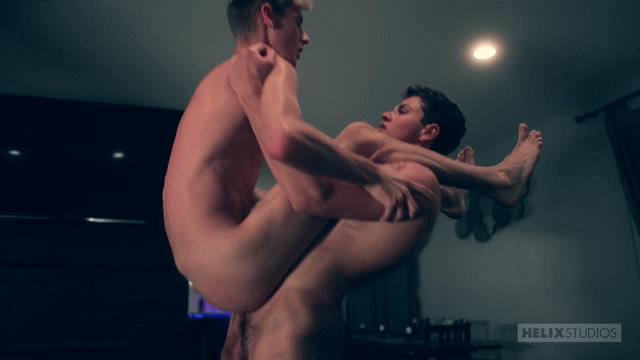 It's great to see Julian Bell (an 8teenBoy model) crossing over to Helix, and Corey Marshall has never looked or fucked better. And, director Roman has filmed all that fucking perfectly (the whole movie appears beautifully shot), so we get to see everything from all the best angles.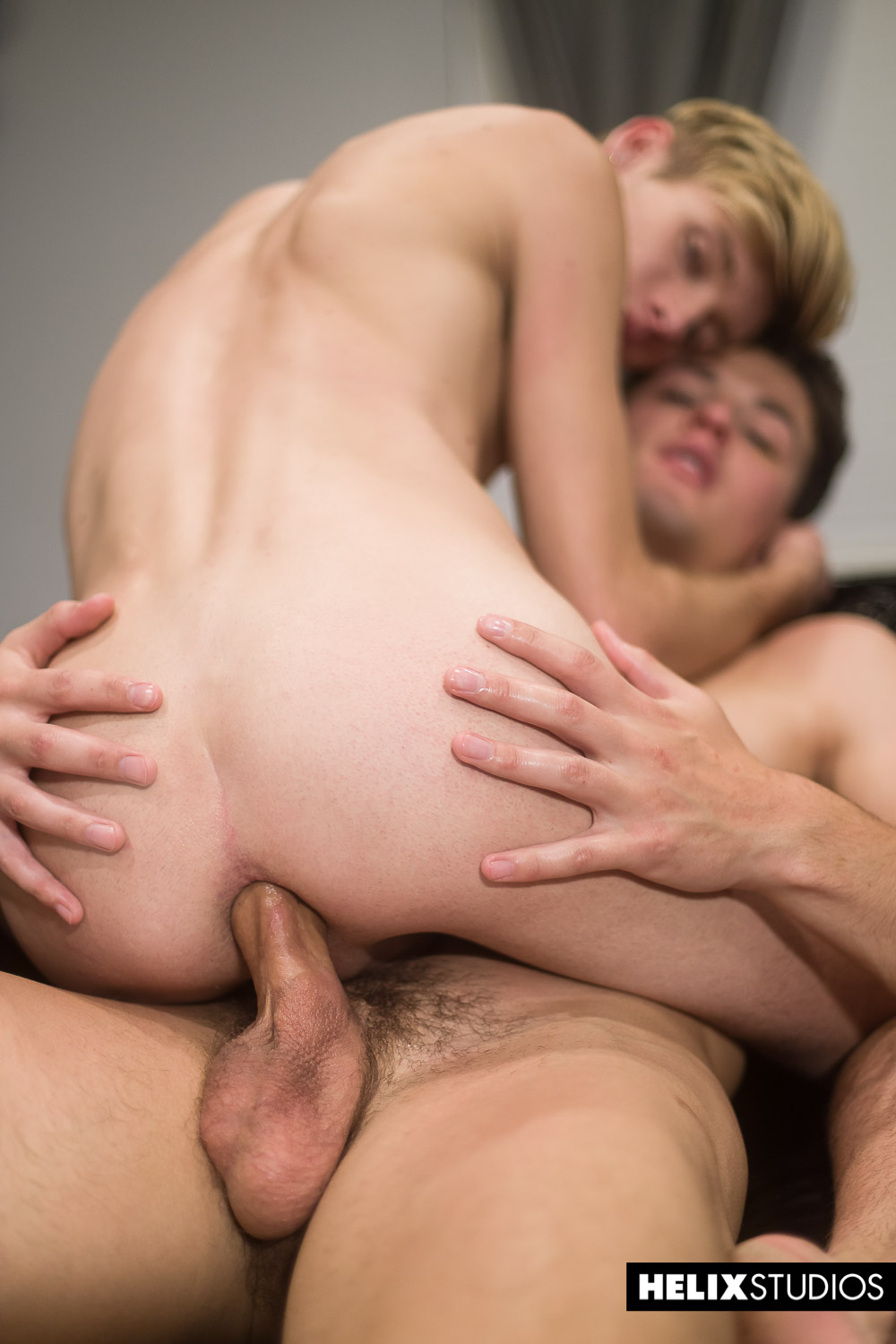 The beginning of this scene is the opening to the movie, where we learn a little about some of the characters. The main one is a limo driver played by Cameron Parks, who narrates and tells us about all of the guys who'll be fucking in upcoming Vegas Nights scenes.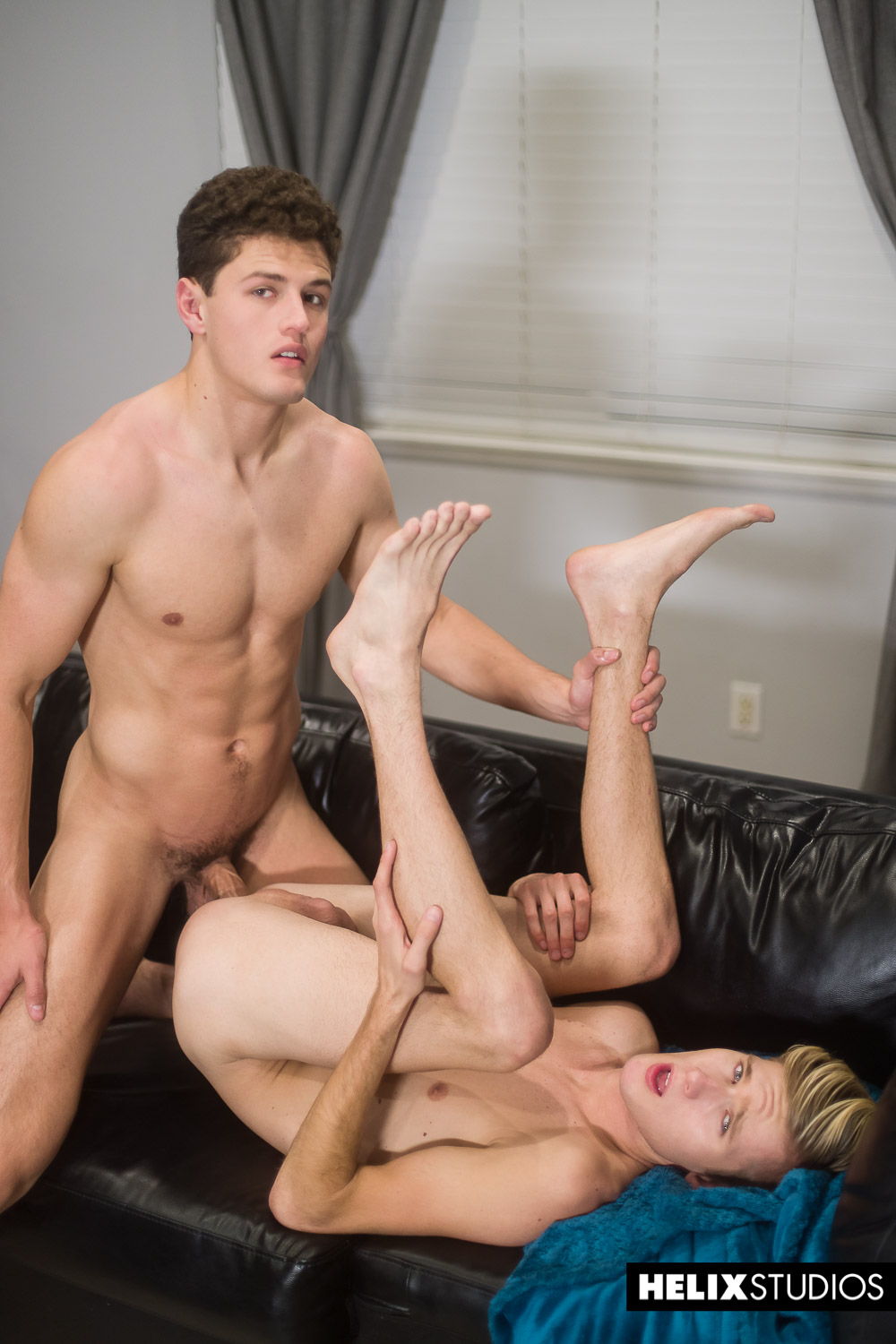 This trailer is heavy on plot, so if you want just sex, fast forward for about seven minutes. But, the acting is natural (especially from an excellent Julian in this scene) and Saracen's dialogue is clever, so I didn't want to skip over anything. The full scene is 30 minutes, with the first seven introducing the characters (similar to the trailer), and the remaining 23 devoted to Corey and Julian's fuckfest. Trailer (watch full scene here):
[
Helix Studios—Vegas Nights: Corey Marshall Fucks Julian Bell Bareback
]