Court Docs Reveal Treasure Island Media Pays Performers As Little As $275!
I guess if you're willing to star in a Treasure Island Media movie, you're probably willing to take anything they'll give you, right? Based on the table above (found in this lengthy court document detailing TIM's Cal/OSHA case), one performer from the bareback studio's now infamous 1,000 Load Fuck made just $275. The highest paid performer—who I assume was the one who had to take each of those 1,000 loads—didn't even make $1,000; his pay was just $850. That's less than a dollar a load!
As you'll recall, Cal/OSHA was hoping to collect at least $9,000 in fines from TIM for "failure to establish exposure control plan re: exposure to OPIM [other potentially infectious material] under §5193(c)(1) of the California Health Code," a.k.a. "letting guys cum inside other guys' assholes." And while a judge did find TIM guilty of that, the $9,000 fine was actually waived for some extremely legal technicality that I do not understand. The judge did, however, fine TIM about $6,300 for a variety of other safety violations found at their charming little studio, including: Bad handrails, no fire alarm, and putting exit signs on non-exit doors. Oh, TIM!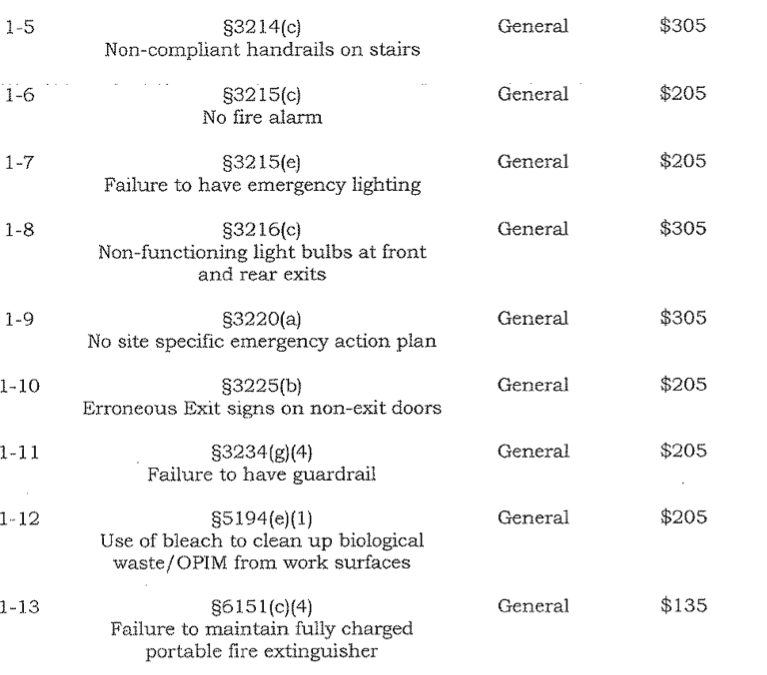 Also of interest:
Performers have to sign a waiver releasing the studio and owner Paul Morris from all liability in the event that a model develops a "change in status of physical health" after shooting. Gosh, I wonder what that could mean…?
AND:
Just for fun, here's my favorite part of the hearing transcript, from a TIM employee's testimony. It's not something you see in court documents every day!
[
Treasure Island Media: 1,000 Load Fuck
]