Gay Porn Studio Island Studs Has Just Released A Scene With Real-Life Cousins
Move over, Family Dick! Gay porn studio Island Studs is featuring a pair of real-life cousins in their latest update, and for a couple of gay porn stars who are actual family members, they're hot as fuck:
The one on the left with the curly hair is named Tremaine, and the one on the right is Terrance. I think Tremaine is cuter, but Terrance is still fine, and he has a slightly thicker cock.
Tremaine:
Terrance:
Terrance (left) and Tremaine (right):
Which cousin would you rather fuck?
As Island Studs notes, the cousins have actually performed together on the site before:
Hung real life cousins and roommates Terrance and Tremaine are back…stripping naked in the dense Oregon forest on a cloudy spring day, posing and hugging fully naked with their big friendly smiles, walking fully nude through the forest and open fields for the very first time in their home state. They pump iron fully aroused, jerk side by side outdoors, compare cock sizes and man bushes, and show off their super swollen hung big black dicks, before busting big loads all other their smooth ripped bodies.
While cousin marriage and fucking your cousin is legal in Hawaii (where I thought most Island Studs scenes were filmed), this scene was filmed in Oregon, where fucking your cousin is not legal. But, this is only masturbation, and there's obviously no law against cousins stroking their cocks together.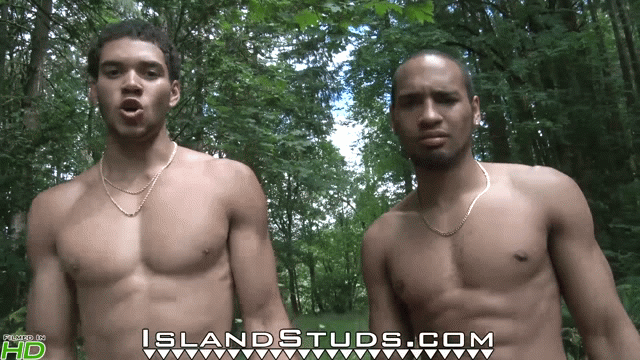 Trailer (watch full scene here):
[
Island Studs: Terrance And Tremaine
]
AND: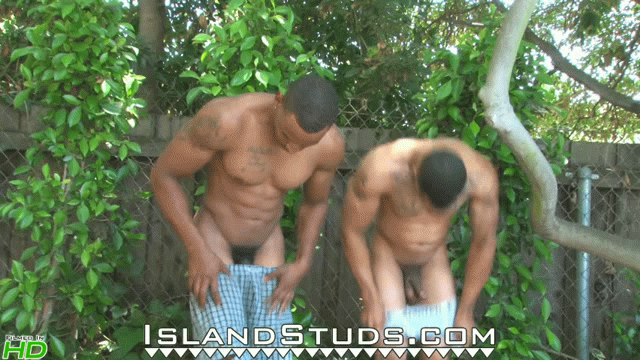 In addition to cousins, Island Studs has also featured real-life brothers in the past, and these two bros are even hotter than the cousins, IMHO. Meet the King Brothers: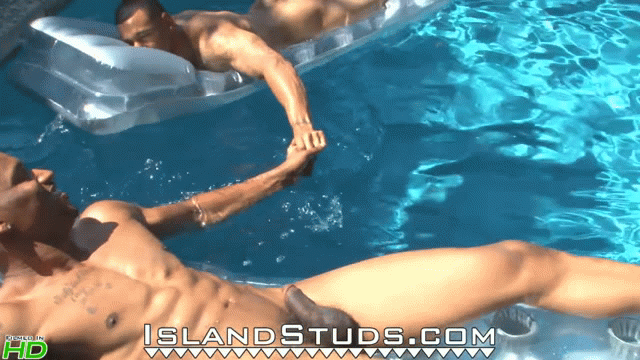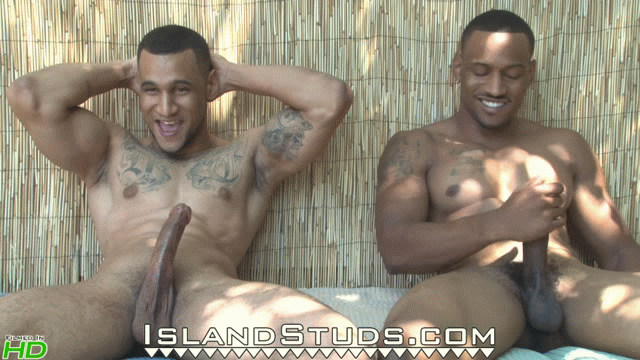 Trailer (watch full scene here):
[
Island Studs: King Brothers
]