Sneak Peek: Cowboy Malik Delgaty Fucks Roman Todd In "Yee Raw!"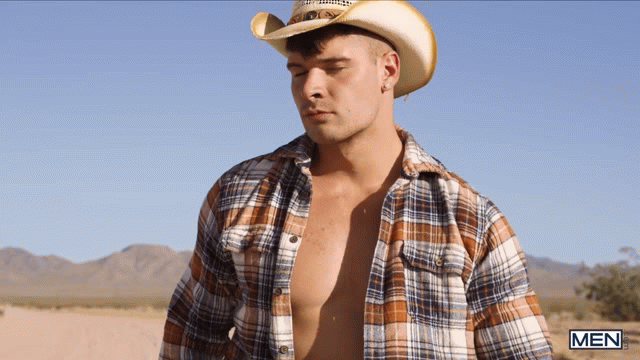 Is Canadian Malik Delgaty believable as an American cowboy? Well, if you've found him believable as a gay porn star for the last two years, then sure, why the hell not!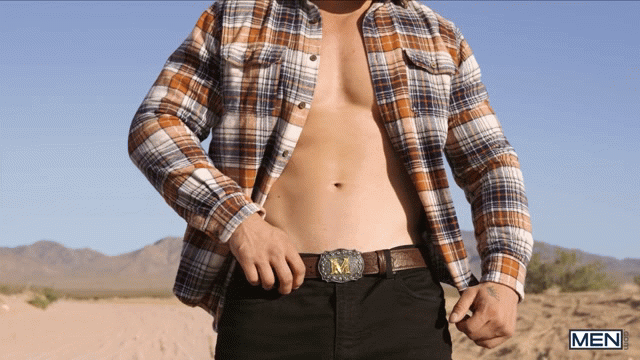 That's obviously Malik Delgaty playing a cowboy in an upcoming MEN scene titled "Yee Raw," and upping the extreme hotness factor in this scene is co-star Roman Todd.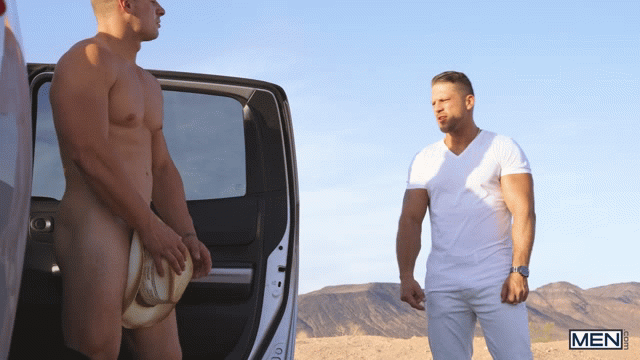 If anyone can bring out the best in Malik, it will be Roman, so I must admit that my hopes are high and my fingers are crossed.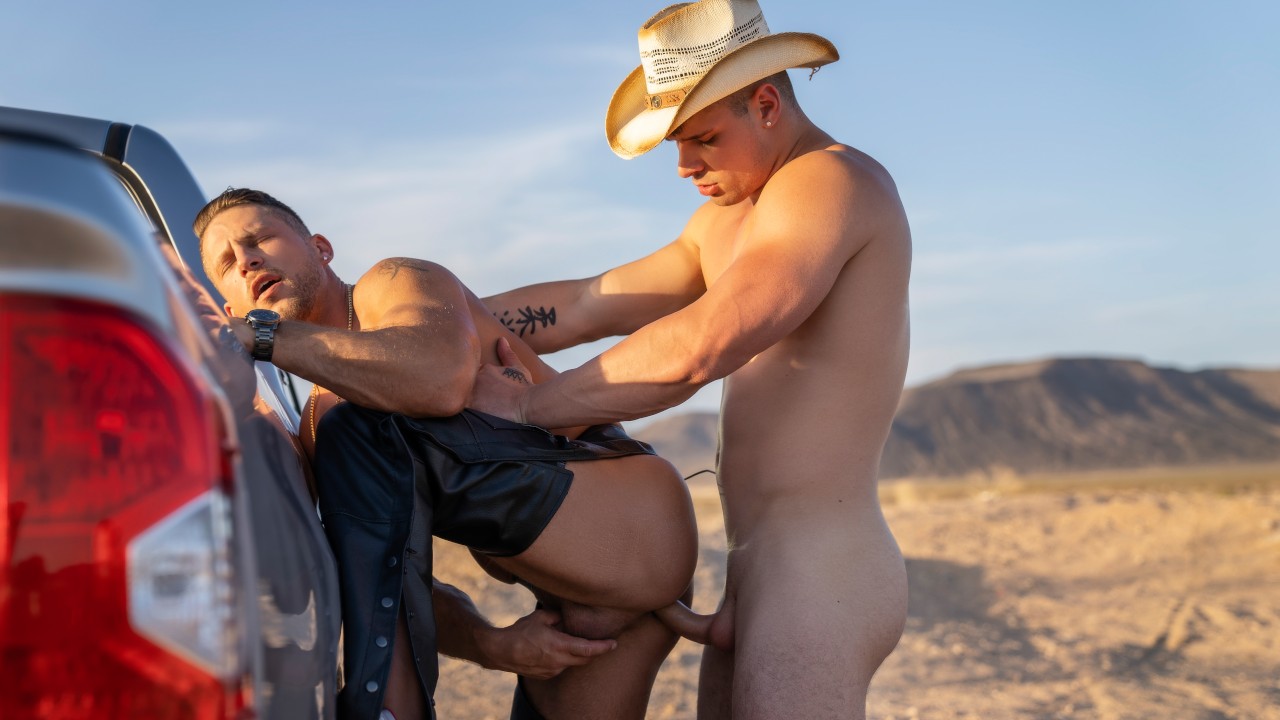 MEN spent money flying Malik DelTaco all the way from Canada to Las Vegas for this scene, and they paired him with Roman for the ultimate A-list duo, so one would presume that the studio did their best to deliver something memorable.
This is an early sneak peek, and we'll find out if this cowboy-themed desert fuckfest is as good as the trailer suggests when the scene is released here on August 19th.
For now, here's that trailer (watch full scene here):
[
Men.com: Malik Delgaty Fucks Roman Todd Bareback
]