Hot Or Not: Shooting Cum In Your Boyfriend's Mouth While Your Dad Watches
It's not clear if the character played by Roman Todd is closeted and not out to his dad, or if it's just that he doesn't want his dad to know that the Allen Lucas character is his boyfriend, but either way, today's NextDoorRaw update features two boyfriends fucking bareback while the top's dad is sitting just a few feet away.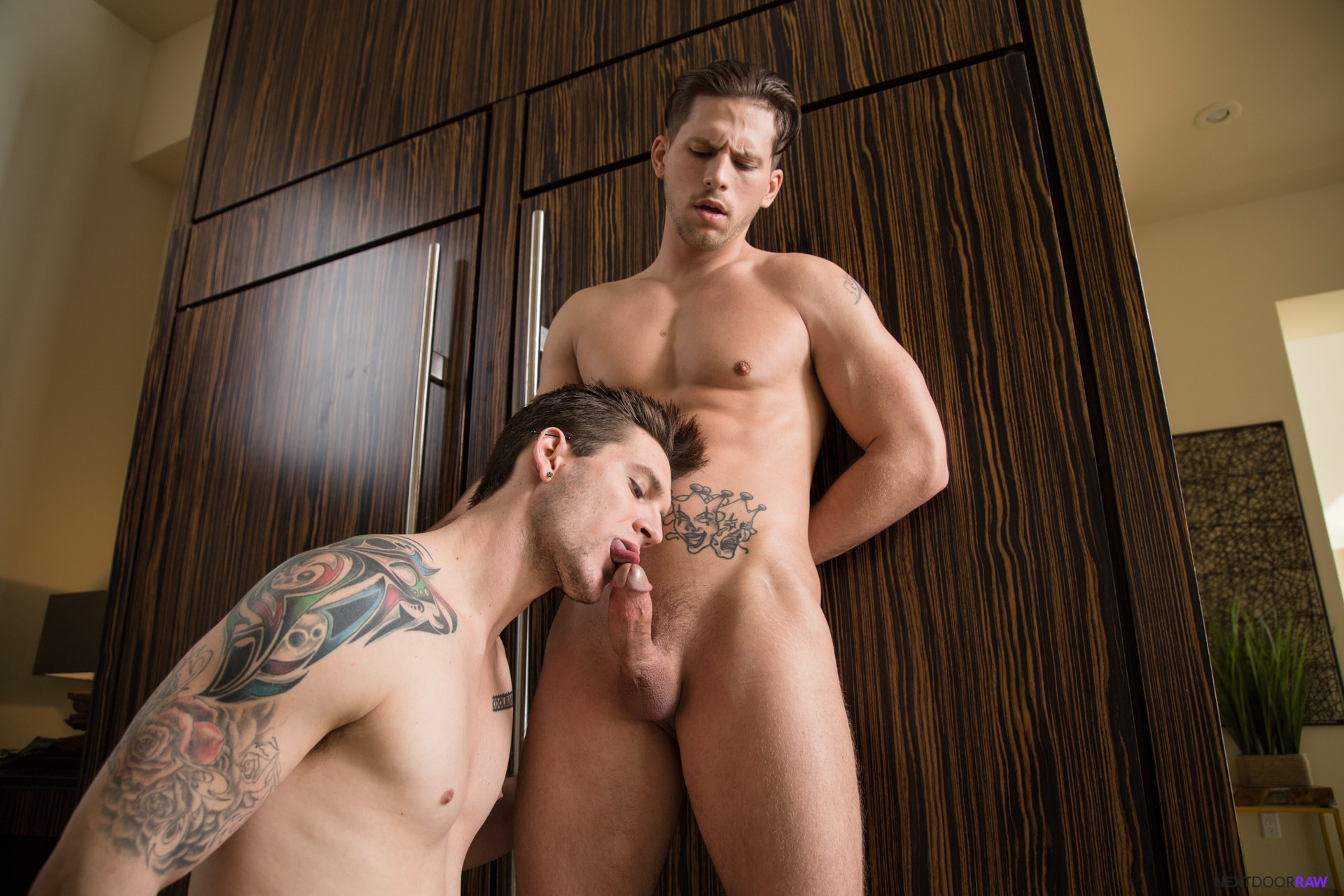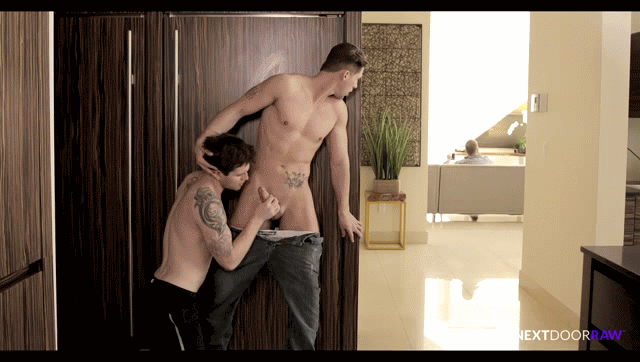 The dad's proximity to the son's fucking is clearly supposed to be "funny" more than it is "hot," and at least NextDoor didn't actually involve the dad in the son's barebacking (you know some studios love to do shit like that).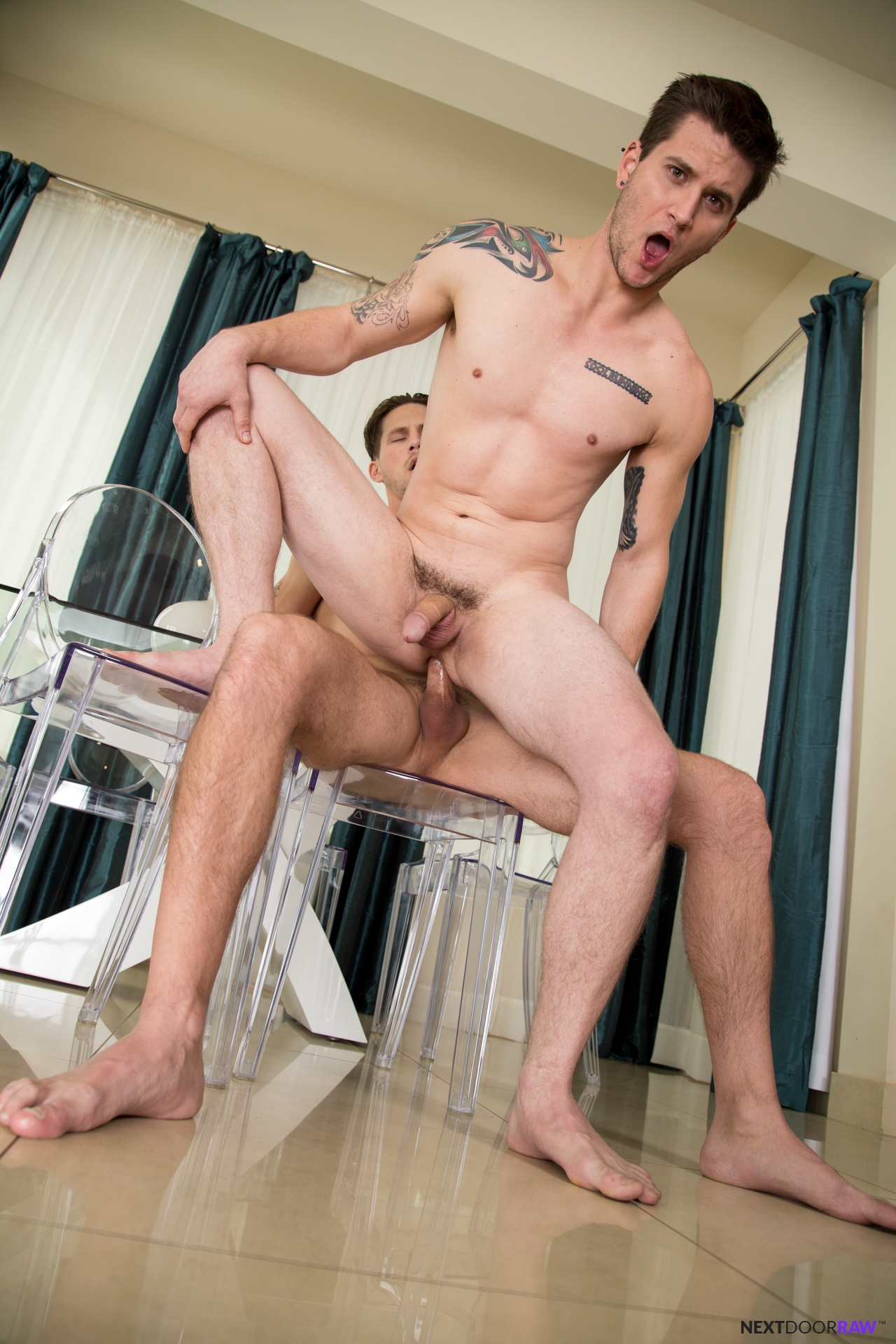 Still, I'm not sure I'd be able to concentrate on fucking my boyfriend (let alone cumming in his mouth!) if my dad was right in the next room?
Throwing him up against the fridge and pulling out his cock. Allen falls to his knees to suck him off, and Roman checks over his shoulder to see if his father is wise to what's happening. Oblivious, he sips his tea on the sofa, as Allen flips Roman around and eats his ass. Roman's cock is hard and the fear of getting caught turns him on, so he turns Allen around and rubs his cock up down Allen's crack, slipping a finger deep inside his hole, before he dives tongue first into Allen's ass. He gets Allen good and ready, then stands and silently plunges his raw cock deep inside Allen, who lets out a moan through Roman's cupped fingers.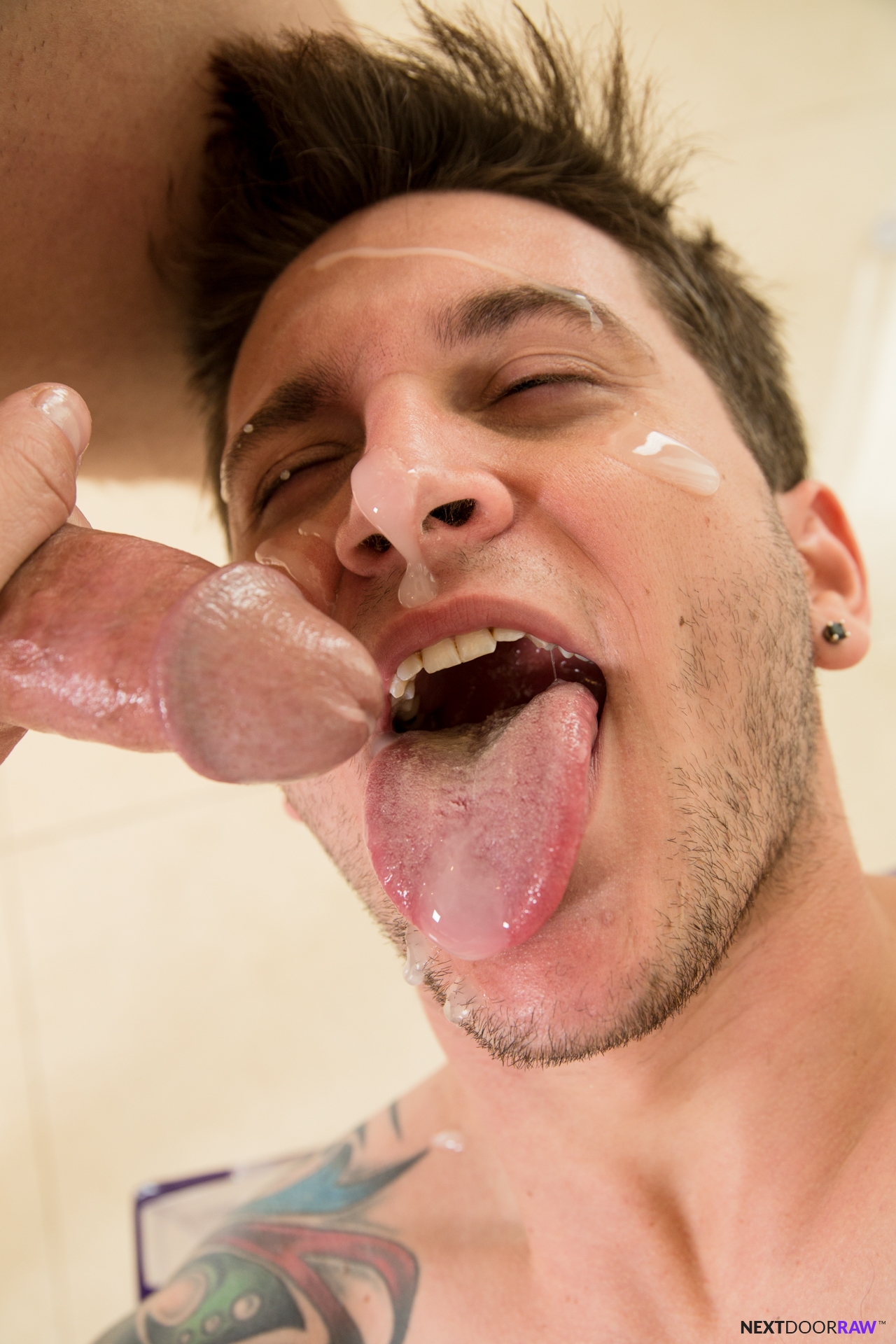 Be sure to watch until the end, when Roman and Allen are caught. Whoops:
Allen's cock bounces up and down as Roman continues to fuck him hard, flipping him over and pounding him missionary as Allen loses his massive load all over his chest. He begs for Roman to feed him his load and Roman does as instructed, pulling out and dripping his load all over Allen's mouth as Allen sucks him dry. Roman finishes just in time to look up and see his father in the hallway staring at them, as Allen smiles from ear to ear.
Trailer (watch full scene here):
[
NextDoorRaw: Roman Todd Fucks Allen Lucas Bareback
]