Hey, Check Out The Poolside Bareback Orgy I Had With Like 14 People
Hey guys, Dallas Reeves here, owner of the gay porn site DallasReeves.com. Last weekend, I invited like 9 or 10 of my best buds over to go skinny dipping and then fuck bareback on the chaise lounges, and I thought I'd share some of the pics with ya 😉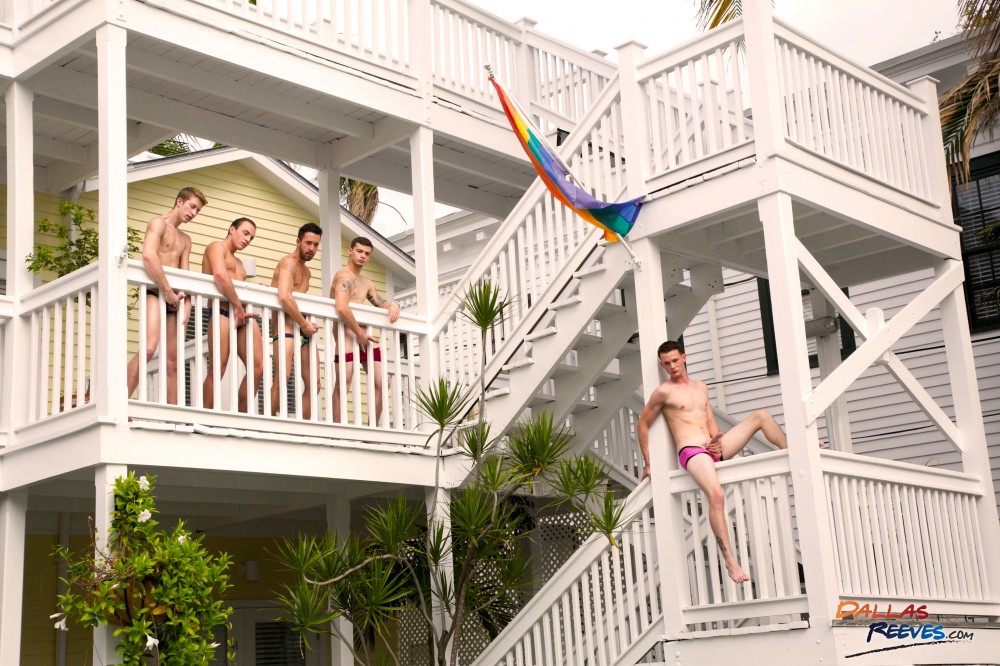 Here's some of my friends sticking their dicks through the balcony railing and jacking off. One of my friends didn't want to be photographed with the other guys so he went down to jerk off by himself on the lower level of the staircase. LOL.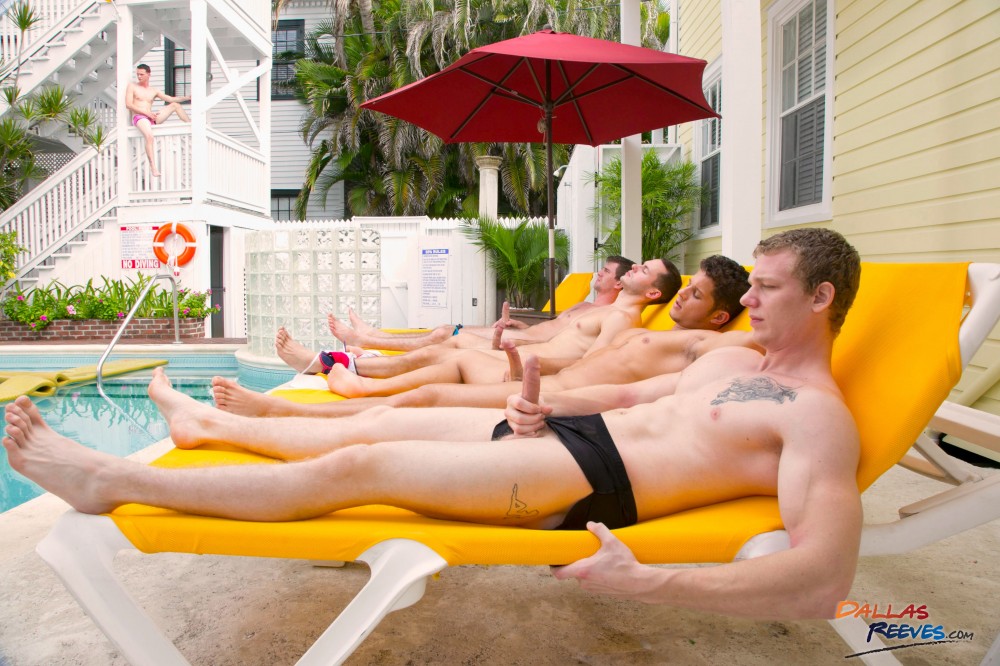 Here's some more of my pals jerking off their cocks on my patio furniture. My friend in the pink bathing suit still didn't feel comfortable hanging out with the other guys.
What can I say? Not everybody likes to pose with one hand back behind their head.
Oops, did I say we had this poolside bareback orgy last weekend? I meant to say last *year*, right around Christmas. I just love holiday decorations, don't you?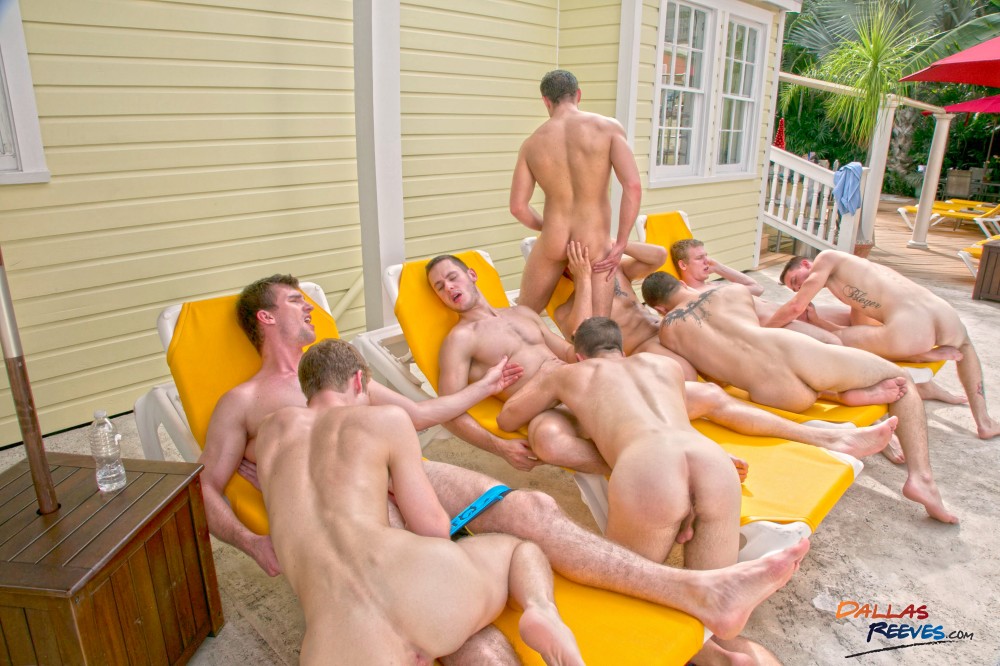 Dallas Reeves' Safety Tip Of The Day: Always keep a bottle of water handy in case you get thirsty during your poolside bareback orgies. Dehydration can be harmful to your health!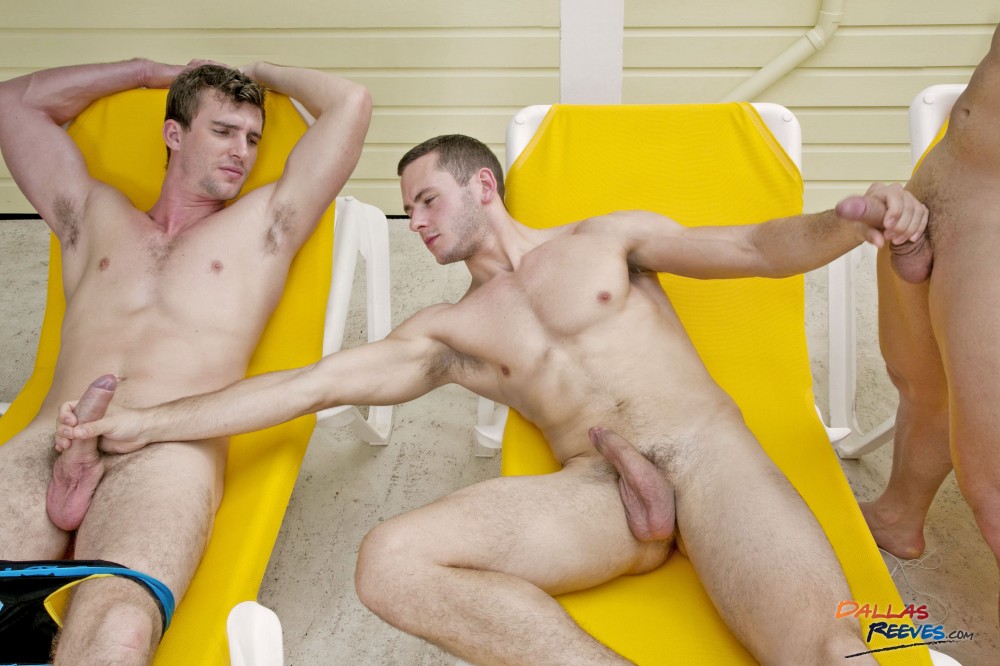 Here are three of my favorite buds jerking off each other's cocks. The one on the right was born without a body from the chest up.
Thanks for checking out my bareback orgy. As you can see, we're all a super cool bunch of laid back guys who just like to do what comes naturally. In fact, it was almost as if there wasn't any direction or organization for this bareback orgy whatsoever! 
Love,
Dallas Reeves
[
DallasReeves.com: Bareback Orgy
]