Danny Gunn Fucks Scott Finn Bareback In NextDoor's "Open Relationships" Series
NextDoor's "Open Relationships" series wraps up this week with newcomers Danny Gunn and Scott Finn reconciling their infidelities by having a bareback fuckfest, and if you've been following the plot, here's a summary of how this unfolds, via NextDoor:
Coming home from his indoctrination into the world of open relationships, Scott Finn finds his boyfriend, Danny Gunn, sitting pensively on the back porch. Danny, having received a call from Mark Long, already knows that Scott has found out about his affair, but what Danny soon finds out is that Scott has taken it upon himself to dabble with infidelity himself, and suddenly has found new perspective on Danny's actions. He tells Danny he's willing to share, and Danny tells him there's time for that later, but that right now, he'd really like if they could focus on themselves.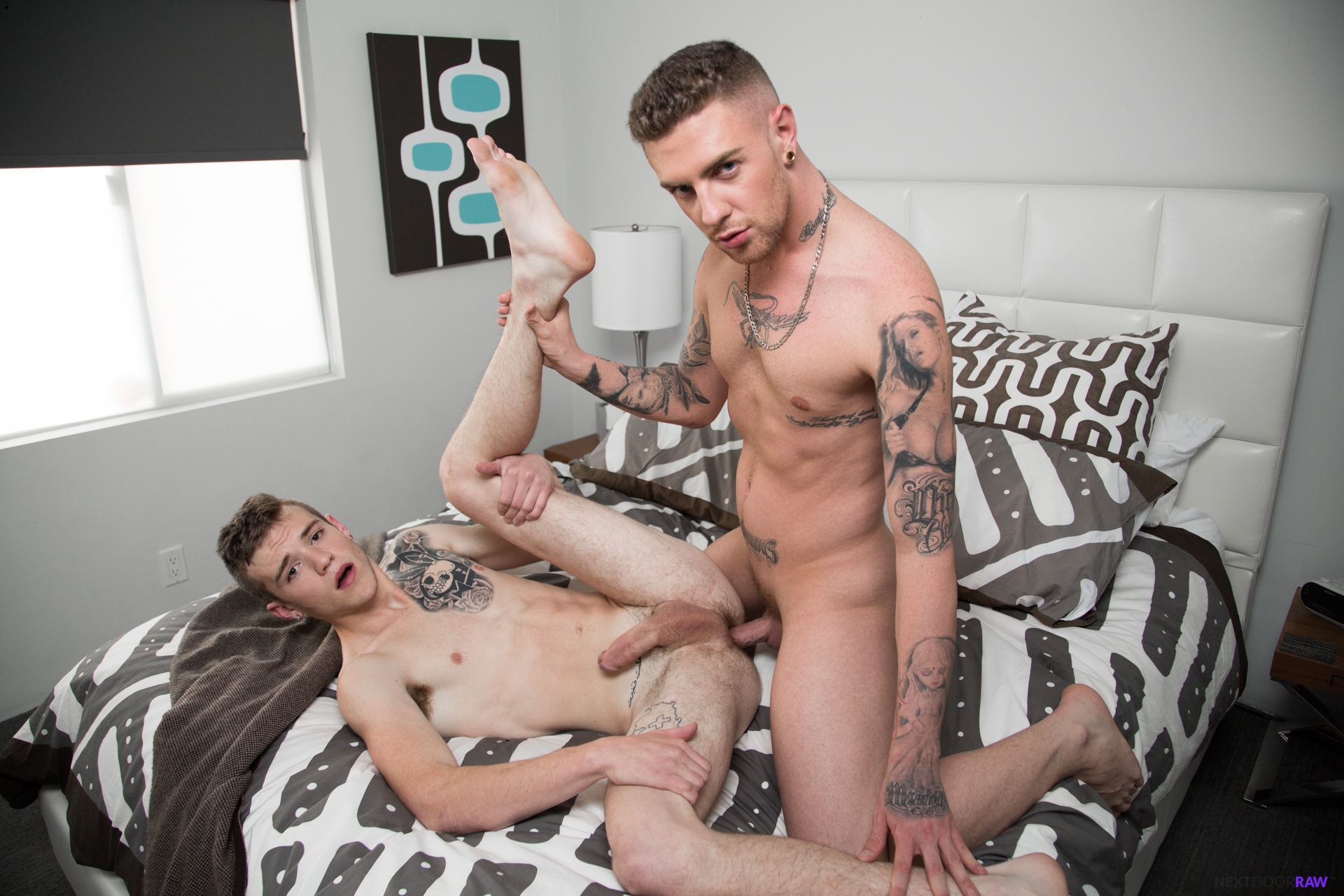 Scott Finn, who was previously barebacked by Mark Long, is getting all the good dick, as this week he gets to be fucked raw by Danny Gunn. They are hot together, so hopefully they can make this whole "open relationship" thing work.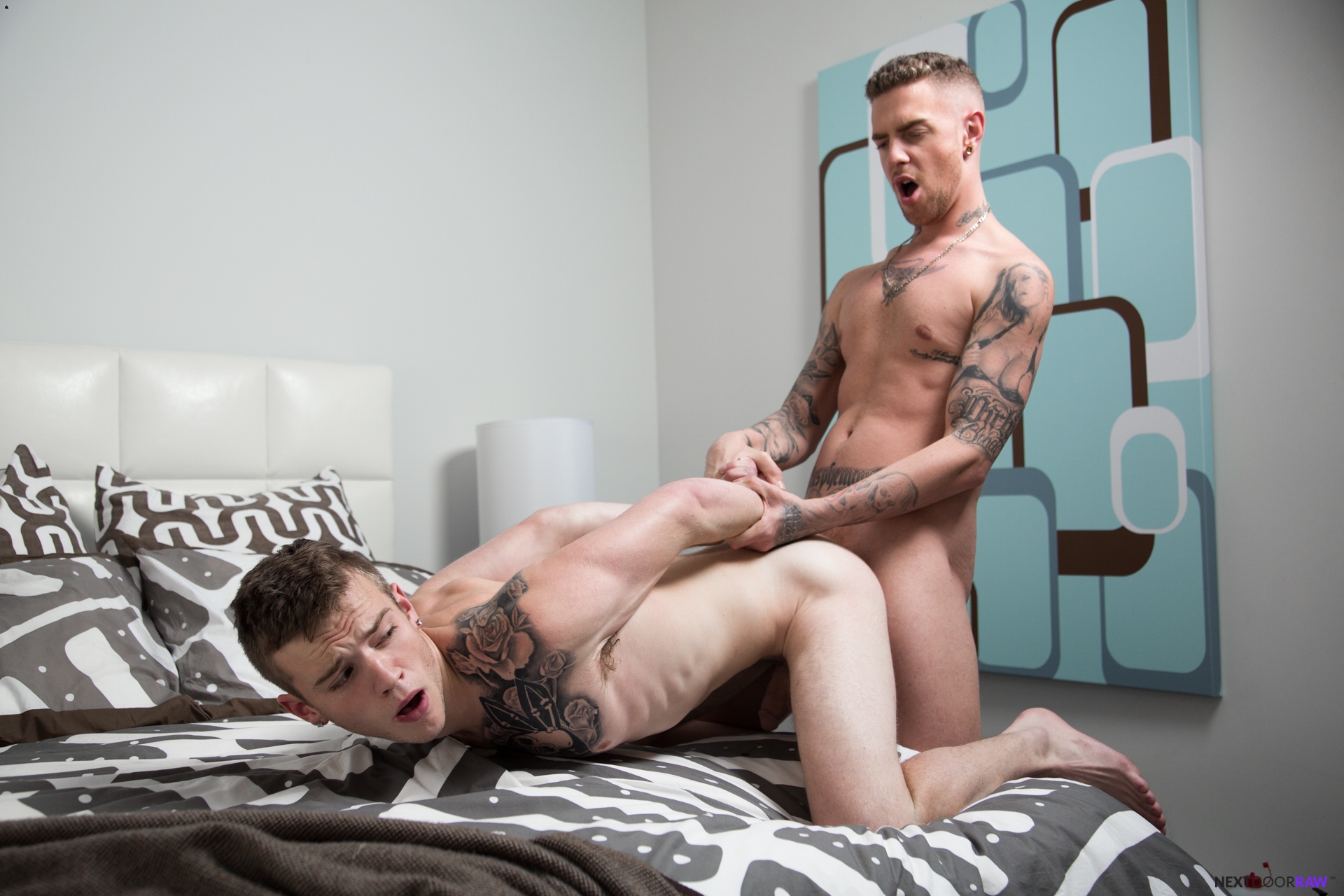 This is Danny's first NextDoor scene (he has another one coming up this month), and this has just the right amount of plot/acting that eventually leads to some good fucking.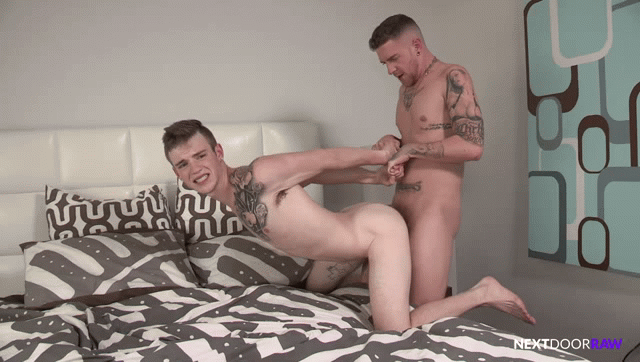 Trailer (watch full scene here):
[
NextDoor: Danny Gunn Fucks Scott Finn Bareback
]