Dante Colle Discusses Bisexuality On Upcoming Episode Of Viceland's Slutever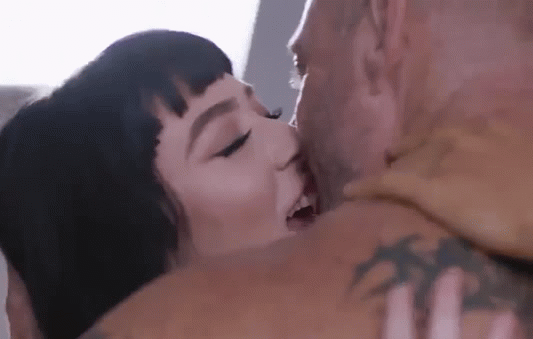 Str8UpGayPorn Award-winning performer Dante Colle will appear on an upcoming episode of Viceland's Slutever (click here to find the Viceland channel from your cable provider), where he'll be discussing his bisexuality and how that might impact his work as a gay porn star, not to mention life in general for bisexual men. Slutever is hosted by sex writer Karley Sciortino, who is seen talking with Dante in this preview:
Sex writer Karley Sciortino is back for a second season of enlightened voyeurism, challenging how we see sexuality, gender, love, and everything in between. @slutever returns February 10. pic.twitter.com/2cEHrOxmBc

— VICELAND (@VICELAND) December 29, 2018
Dante Colle has been one of gay porn's best and most prolific performers for over five years. During that time, he's also appeared in several bisexual scenes (starting in 2013, when he first launched his career as Corbin Fisher's Ryder), and there have sometimes been negative comments on gay blogs and social media left by (presumably) gay men reacting to those scenes. Given the amount of hate that gay men receive for their sexuality, it's absurd to think that any gay would criticize Dante (or any bisexual man) for his sexuality, but some gays can be just as idiotically bigoted as straights, unfortunately. Last year, Dante spoke out about his work and the hate he's received, telling fans that he was a "strong believer in sexual fluidity":
Due to the amount of hate I receive, i never post about my Trans and Bi work. But Im going to start owning it. I'm honestly sorry if you dont like it but im a strong believer in sexual fluidity. Gay, Trans, Straight.. Imma do it all!❤️ pic.twitter.com/WfEi0y0Z7H

— Dante Colle (@Dante_Colle) March 16, 2018
A clip from one of Dante's bisexual scenes released last year, from Devil's Films, co-starring Penelope Reed and Gabriel D'Alessandro:
Also last year, Dante Colle won the Str8UpGayPorn Award for Best Versatile Duo with Austin Wilde, for their scene on GuysInSweatpants:
[
GuysInSweatpants: Austin Wilde And Dante Colle Flip-Fuck
]
Slutever's new season on Viceland starts February 10th, and Dante's Slutever episode airs on March 10th.