Dante Colle Cums TWICE After Fucking Addison Graham In "Hidden Palms"—Will He Ever Stop Cumming?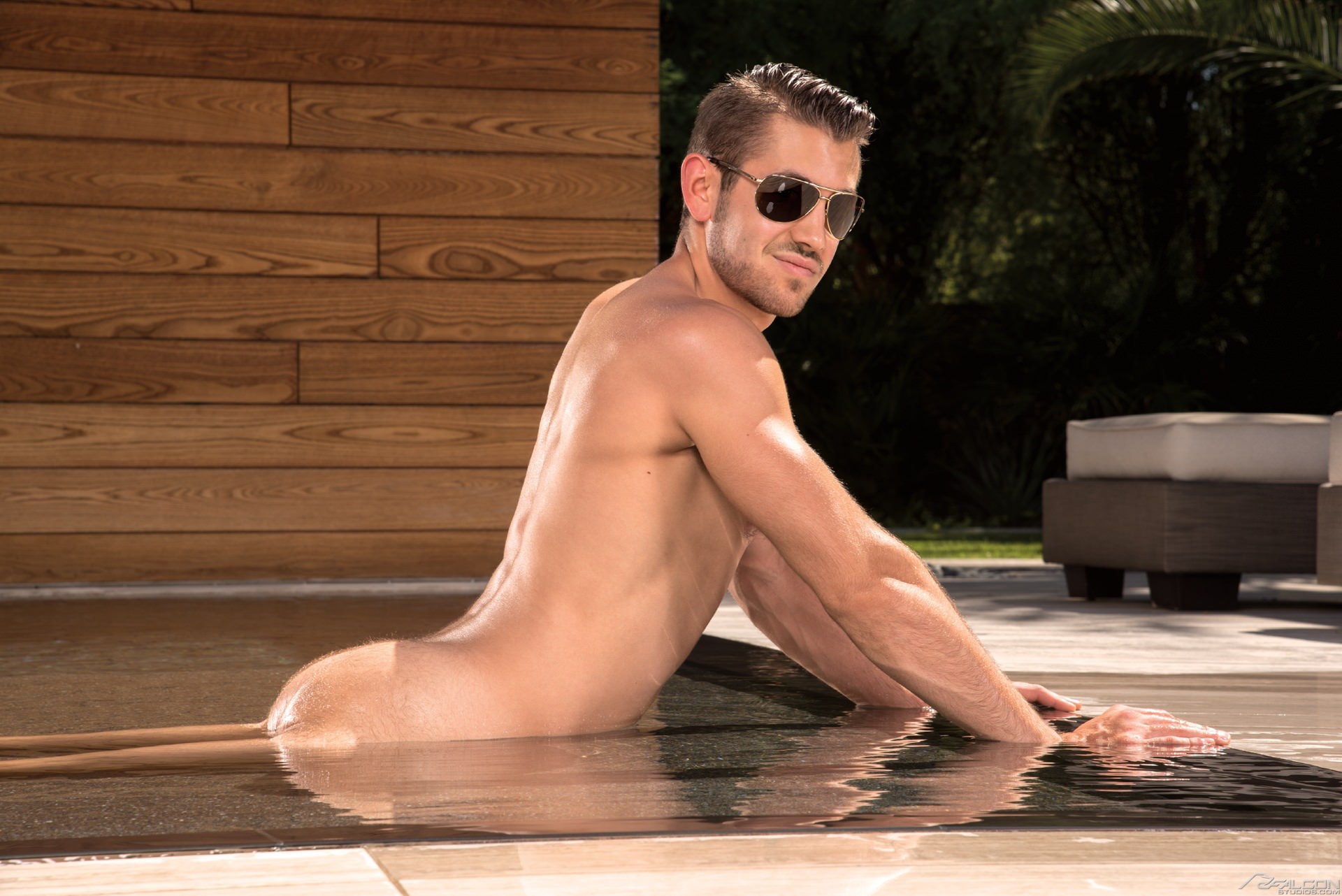 The increasing hotness of Dante Colle shows no signs of stopping in 2018, and coincidentally, the increasing amount of cum that Dante Colle shoots shows no signs of stopping either. He blows two loads in today's "Hidden Palms" scene from Falcon—first on Addison Graham's stomach, and then, minutes later, a second load goes into Addison Graham's mouth. Before you see the cum, here are some stunning photos of Dante:
A glimpse at Dante first load (he shoots a second load a few minutes later):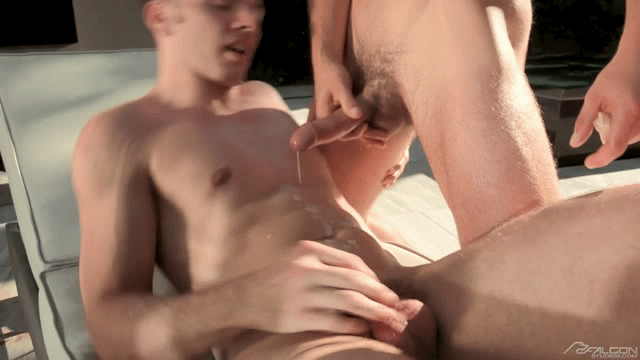 Does Dante Colle have an endless supply of cum ready to shoot at any time, or is Addison Graham just really good at getting people off, over and over again? I think it's a mix of both, since Addison is hot and clearly good at his job, and since Dante already proved last year in 2017's best gay porn scene that he loves cumming multiple times in scenes, when Austin Wilde made him shoot twice.
Other than the dumb music playing throughout the scene, this is an extremely strong start to 2018 for Falcon. Trailer (watch full scene here):
[
Falcon: Dante Colle Fucks Addison Graham
]