Cum Facials Alert: Colby Keller And Dante Martin
The only thing better than one cum facial? Two cum facials, of course! Prolific facialists Colby Keller and Dante Martin star in two different scenes showering two co-stars today, and here they are.
Let's start with the less massive one, coming from Colby Keller. It's hard to think of any Colby Keller cum facial that will measure up to the load he gave Seth Santoro in 2014, but this one is a worthy effort, and Jack Hunter is a nice recipient. The first rope of cum is obviously the most impressive, shooting out wildly and landing nicely down the side of Jack's face.
Trailer (watch full scene here):
[
CockyBoys: Colby Keller Fucks Jack Hunter
]
Next, it's gay porn's very own human Bellagio Fountain, a.k.a. Dante Martin, drenching newcomer Cameron Cyle after a bareback flip-fuck on NextDoorRaw: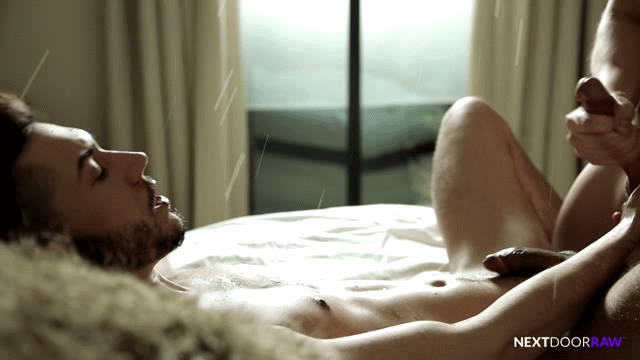 The seemingly endless, seismic load was luckily filmed from two different angles:
Fun fact—Dante Martin's cum shot was so stratospheric, it literally shot above the camera's range and traveled out of frame:
Separated at birth—Dante Martin and the Dubai Fountain:
It's not clear if Dante does special exercises or practice sessions to achieve these extraordinary explosions, or if this is just a genetic gift from God. Either way, given the sheer volume of cum coupled with the projectile velocity of the actual shots, Dante is officially the greatest cum shooter in gay porn.
Trailer (watch full scene here):
[
NextDoorRaw: Dante Martin And Cameron Cyle Flip-Fuck Bareback
]