David Meza (Sean Cody's Francisco) Found Guilty Of Murder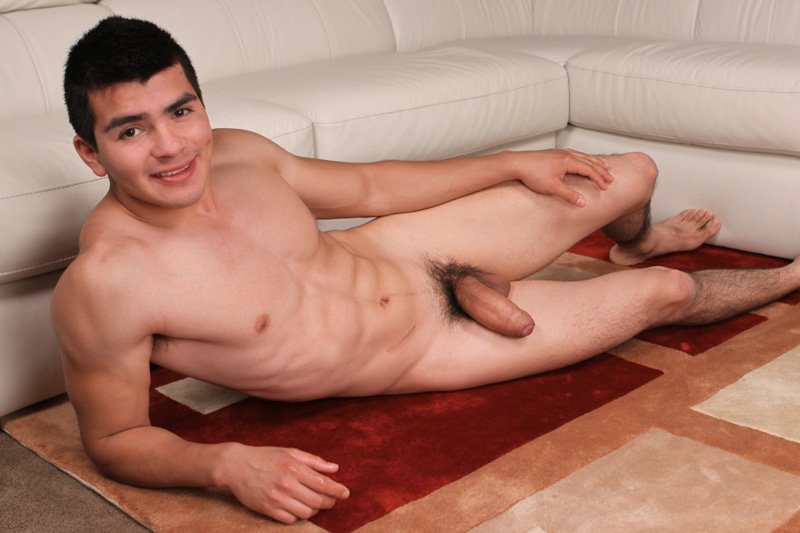 After nearly a week of deliberations, a San Diego jury returned this morning with a verdict for David Enrique Meza (a.k.a. Sean Cody's Francisco), who was accused of murdering his wealthy gay lover in Mexico back in 2015, and then conspiring to obstruct justice by covering up the murder. The jury has found Meza guilty on both counts.
After being convicted on both counts—guilty of foreign murder of a U.S. national and conspiracy to obstruct justice—Meza now faces life in prison. A sentencing date has been scheduled for August 7th:

As noted previously, Meza is now the second gay-for-pay Sean Cody model convicted of murder after stabbing a gay man, following Jason Andrews (Sean Cody's Addison). And, as Str8UpGayPorn reported exclusively last week, a third Sean Cody model, Chase, is currently on trial in Kentucky for murder, too.
Meza was arrested in late 2015 after his wealthy, older gay lover Jake Merendino was found dead in a Mexican ravine with his throat slashed, and over 20 stab wounds in his chest and stomach.
Prosecutors were able to prove that Meza "murdered his lover, because [he] believed he stood to gain millions of dollars and a beautiful condominium on the beach in Rosarito," and they presented multiple forms of evidence, including Meza's prostitution ads and gay porn videos, handwritten letters from Meza to Merendino, DNA samples, and photos of the couple in Mexico.
Meza's girlfriend and mother of his child, Taylor Marie Langston (seen below with Meza), had originally faced a conspiracy charge in connection to the murder as well, but Str8UpGayPorn can now report that Langston has taken a plea deal and pleaded guilty. Langston, currently free on bond, is scheduled to be sentenced next month. The couple's baby (who was born shortly after Meza murdered Merendino) will be raised without its birth parents if Langston is sentenced to prison.