Dead Gay Porn Studio Randy Blue Says It's Coming Back To Life Next Week With A "New American Video"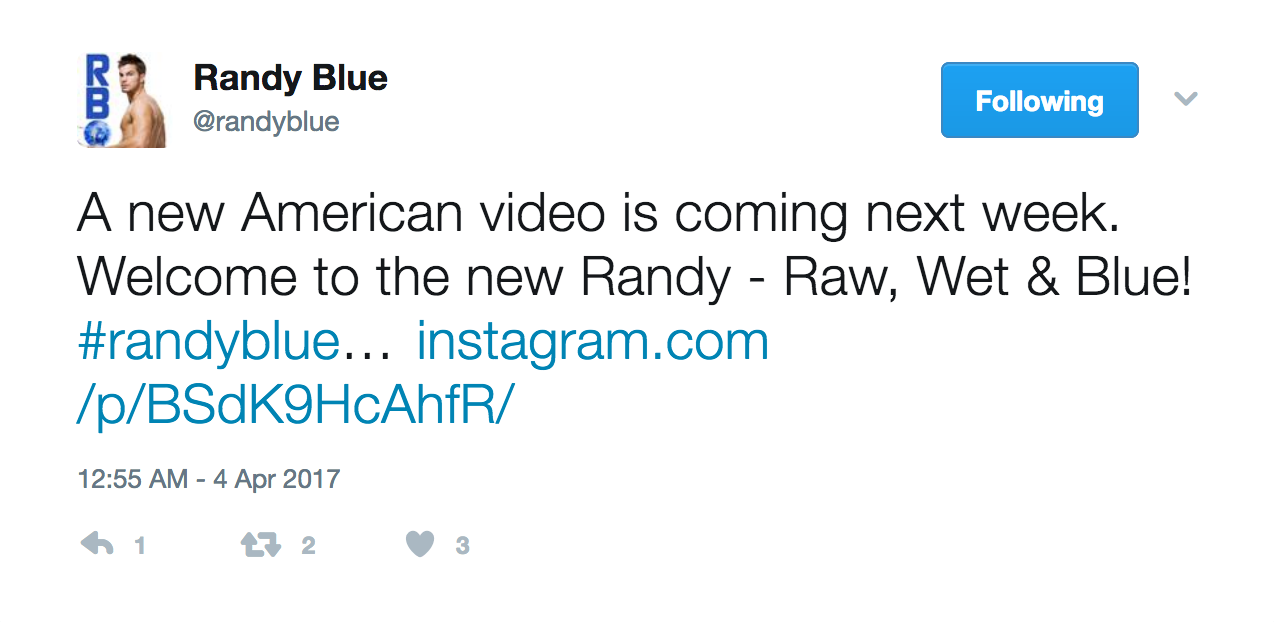 If I can die and come back to life over and over again here, maybe Randy Blue can die and be reborn, too.
Those who've been following know that Randy Blue hasn't produced an original video in nearly a year, and the studio's site has been taken over by mostly awful third party European scenes (some of which were previously released elsewhere and/or filmed several years ago). The last original scene released by Randy Blue was in August of 2016, but yesterday, the once solid gay porn studio announced that a "new American video is coming next week," adding, "Welcome to the new Randy—Raw, Wet & Blue!"
As of post time, Randy Blue hasn't responded to my question as to whether they're "officially" back and will resume weekly updates with original content, or if the new video coming next week is just a one-time thing. Given the new promo video and tagline, it's reasonable to assume they've at least filmed enough content for a few months. But, unless they redesign and simplify their website—which has became a disastrous array of pop ups, join buttons, and live cam ads—it'll be a moot point, as the site is literally impossible to navigate, let alone even look at.
Preview of the upcoming Randy Blue scene with Dane Stewart (an Active Duty model) below, which they want you to know was shot in California, not Europe.