Men.com: Deviant Otter Has Safe Sex, Connor Maguire Has Office Sex, And Tom Faulk Has Gay Sex For The First Time
There's some great, some so-so, and some pretty bad gay sex going on at Men.com right now.
In case you missed it over the weekend, Men.com released Deviant Otter's first (and probably last) Men.com scene, with Colby Jansen. And as we learned last week, Deviant Otter doesn't believe in safe sex or condoms, which means he probably wasn't interested or invested in this scene at all. And trust me, after looking at these pictures and watching the trailer, you won't be either.
Which is worse: How tired they both look, the ratchet set (nice step ladder, and nice sheet hanging from the window), the horrific camerawork, or the editing?
Why was this scene even shot? Why was it released? Does anyone in Men.com production know what they're doing? What, if anything, is underneath Deviant Otter's hat?
Trailer (watch full video here):
[
Men.com: Colby Jansen And Deviant Otter Flip-Fuck
]
Things get a little better tomorrow when Eli Hunter convinces Tom Faulk to have gay sex for the "first time" during a fourgy:
No, it's obviously not Tom Faulk's first time, but leave it to cockslut and world class cum guzzler Eli Hunter to make this ridiculous premise feel convincing.
Trailer (watch full video here):
[
Men.com: Eli Hunter And Tom Faulk's Gay Orgy
]
The best Men.com scene is the one being released today, in which Connor Maguire pumps Paul Walker with his fat, uncut cock. This was shot in Europe, and once again it's worth pointing out: International Men.com scenes are always and without question better than Men.com's U.S. scenes.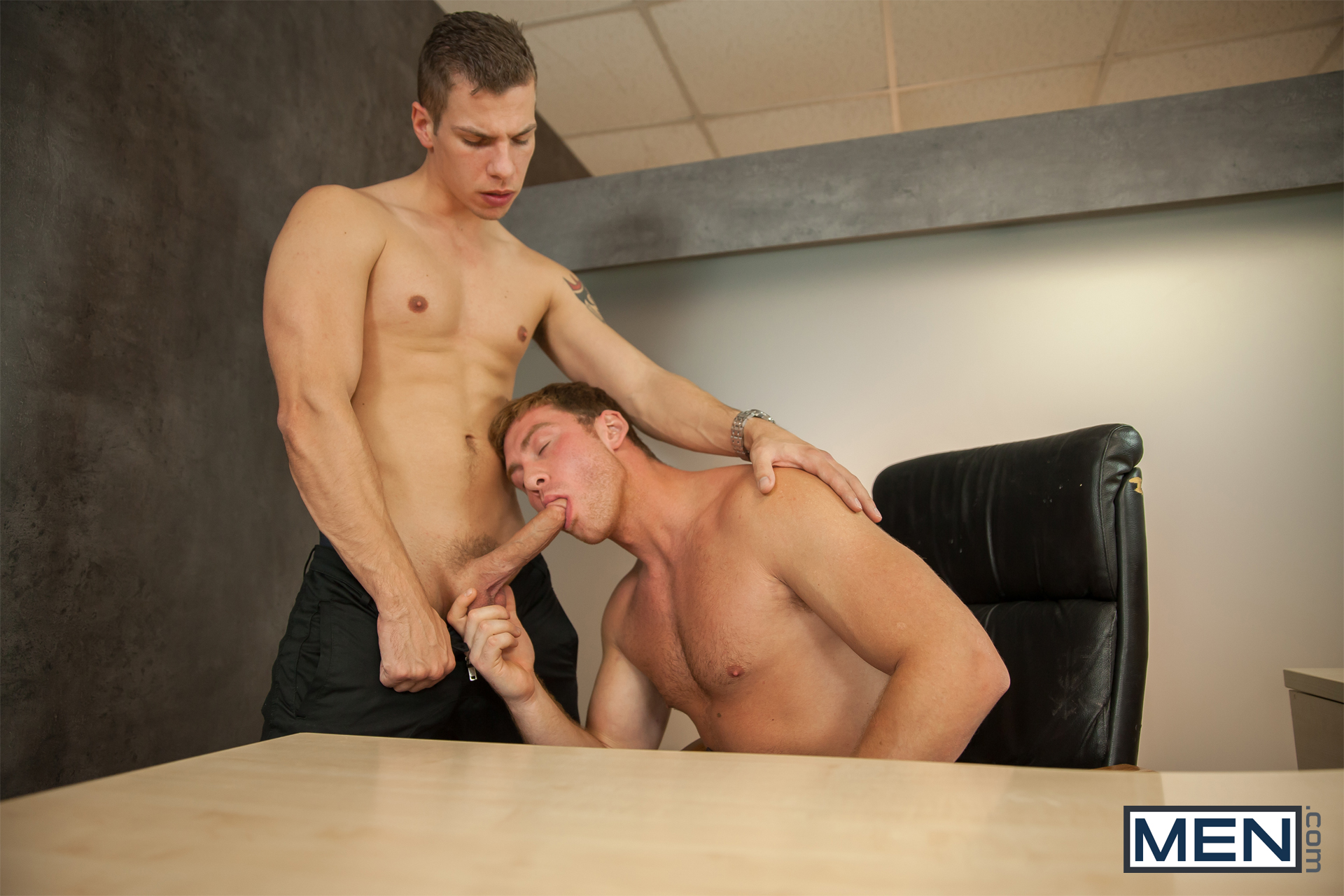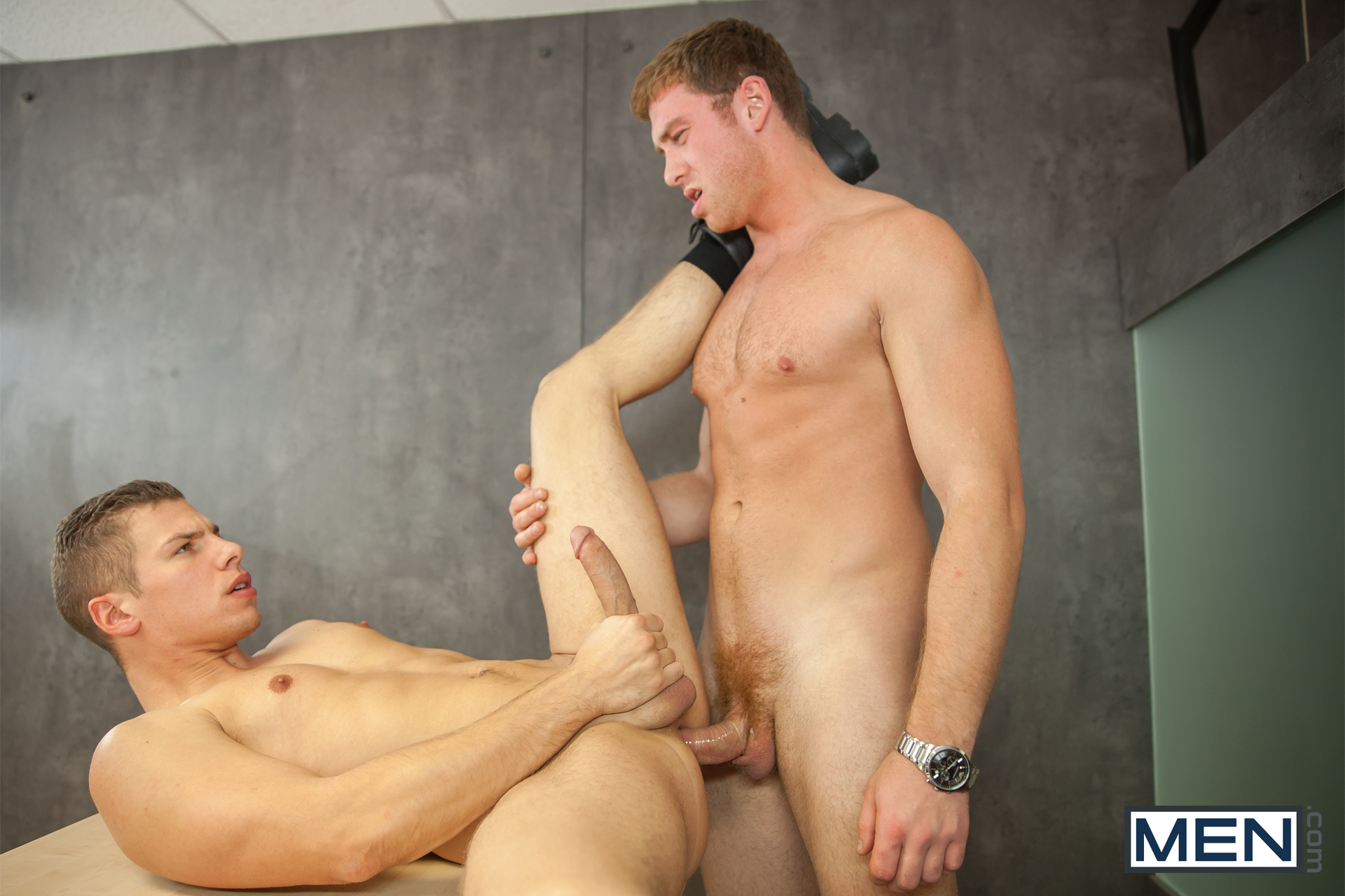 Trailer (watch full video here):
[
Men.com: Connor Maguire Fucks Paul Walker
]