Watch A Bareback Bottom Flip Out Over Two Fingers In His Ass
Revitalized gay porn studio DickDorm.com (they weren't releasing new content for a few years, but now they're back as part of megasite RealityDudes) is celebrating Pride month by releasing their first bareback gay porn orgy, and thanks to the blond bottom at the center of the action, it is as hot as it is hilarious.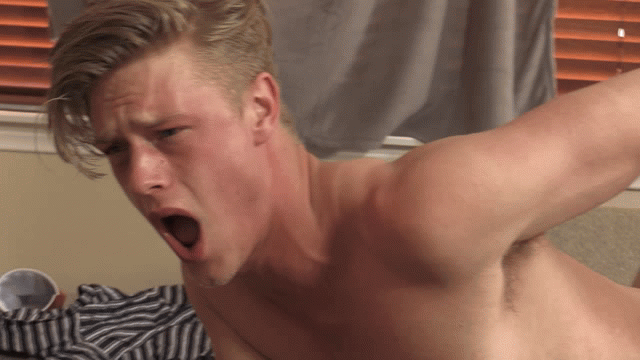 If that's the face he makes after taking two fingers, what's he gonna do when he starts taking actual cock?
As usual, DickDorm is not identifying any of the performers in this orgy, which is frustrating. The blond with the star tats and the big uncut cock is the only one whose name I know (Joe Shawn).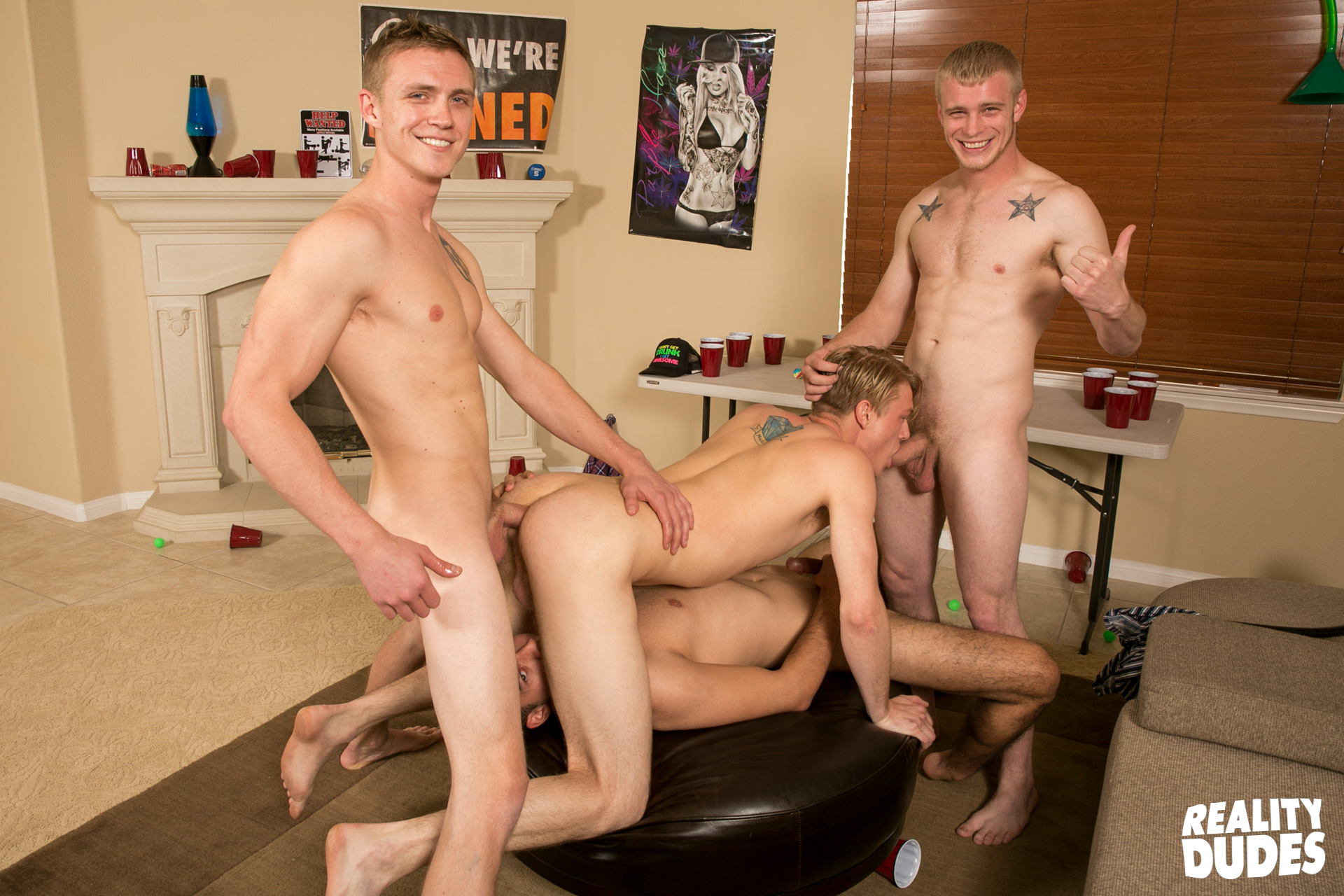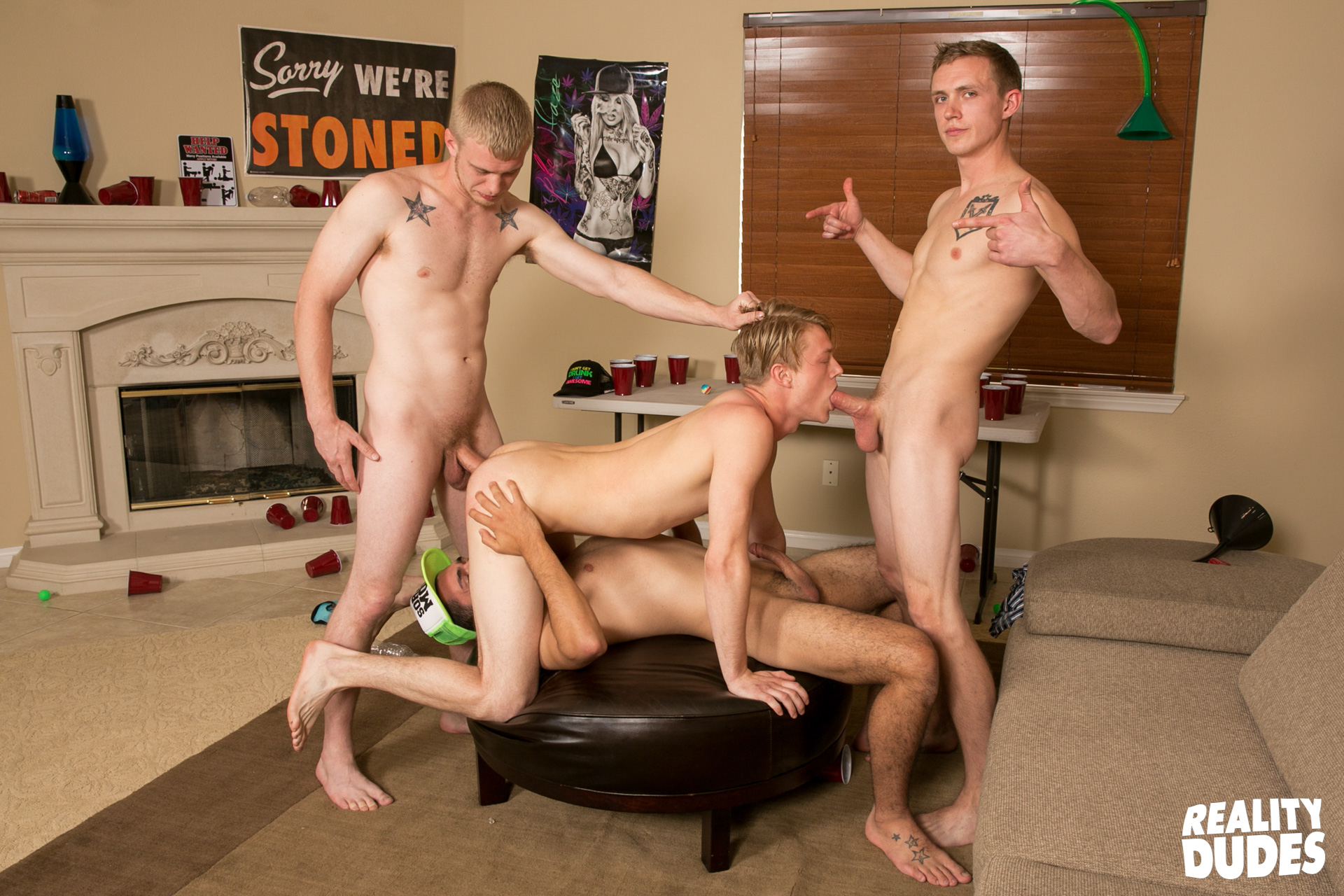 As you can probably tell, DickDorm is basically FraternityX, but with better lighting and photography. I love that they tried to make the house look trashy by hanging up some stupid posters and throwing red Solo cups on the ground.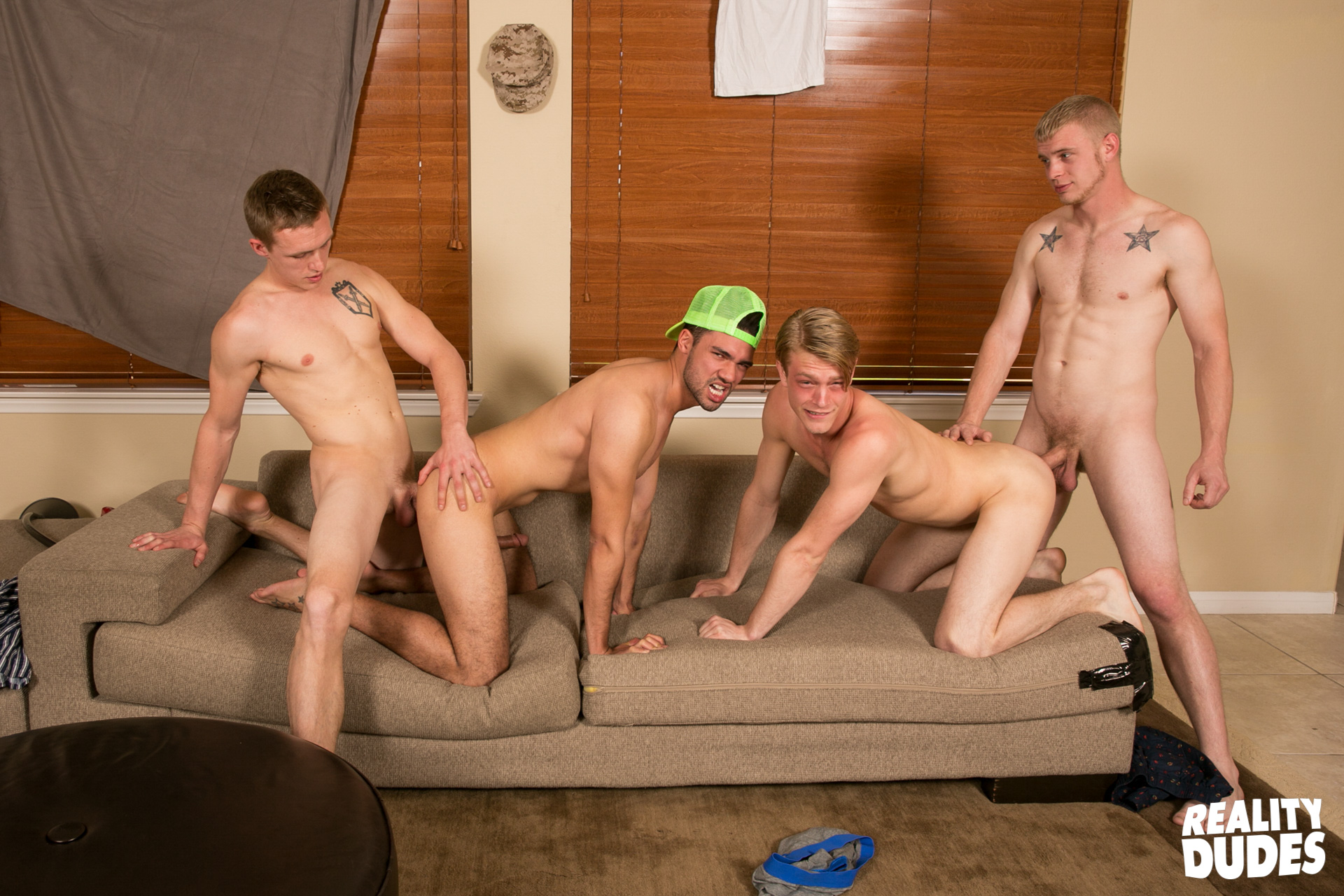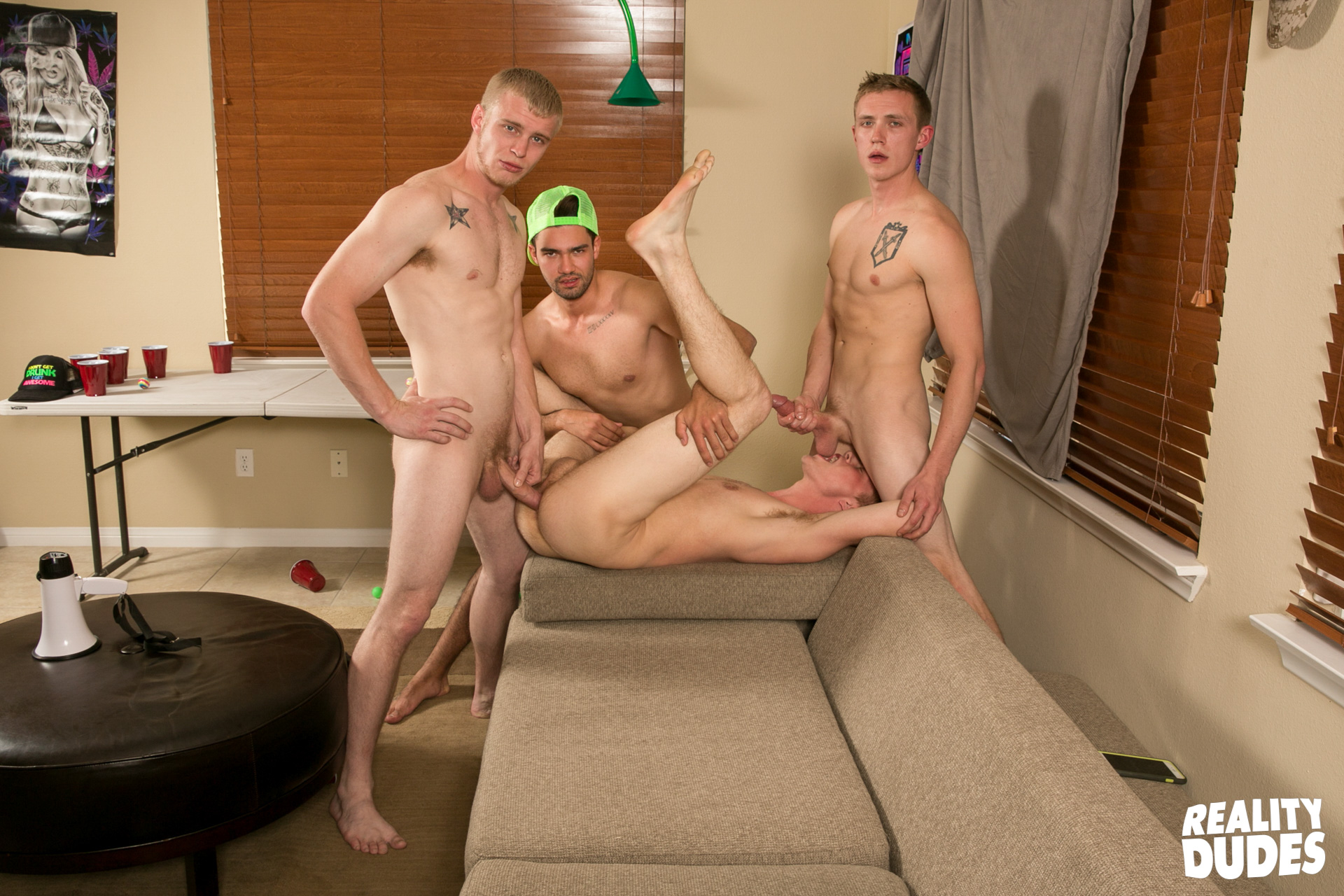 As noted, this is DickDorm's first bareback orgy, but as you can see in the trailer below, the scene starts with them using condoms. Eventually, they pull the condoms off and fuck raw.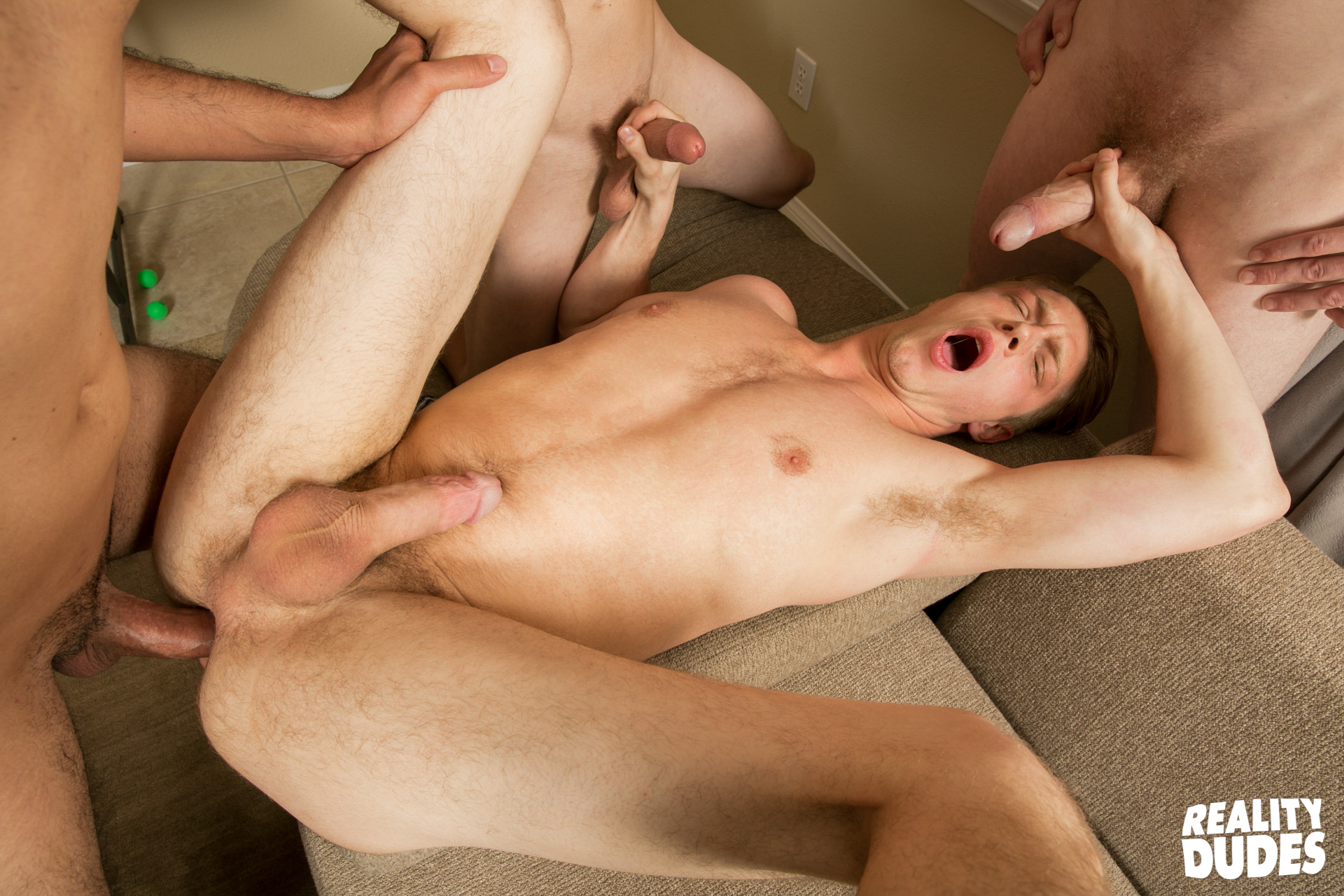 Trailer (watch full scene here):
[
DickDorm: First Bareback Orgy
]