Dick Dorm Has Now Put Cheetos, Toilet Paper, Paint Cans, And A Mattress In Their Living Room
The photo above is from the DickDorm living room back in June, when that guy wore a hat to match his beer bong. As you can see, the DickDorm production crew had no idea what they were doing, and thought that throwing red Solo cups on the ground was all you had to do to create a filthy gay orgy set and copy FraternityX. Well, I'm happy to report that the DickDorm production crew (which might be the same as the Sean Cody production crew, given that they both film in the same house) is starting to understand just what it is MindGeek is paying them to do. Below, just five months after the photo above, take a look at the DickDorm living room now. They've come so far!
Lawn chairs, trash bags, paint cans, ripped up magazines, crushed Cheetos, and an upright mattress go a long way, and they really can give your living room that "bacteria-infested white trash hell hole" motif. Kudos, DickDorm!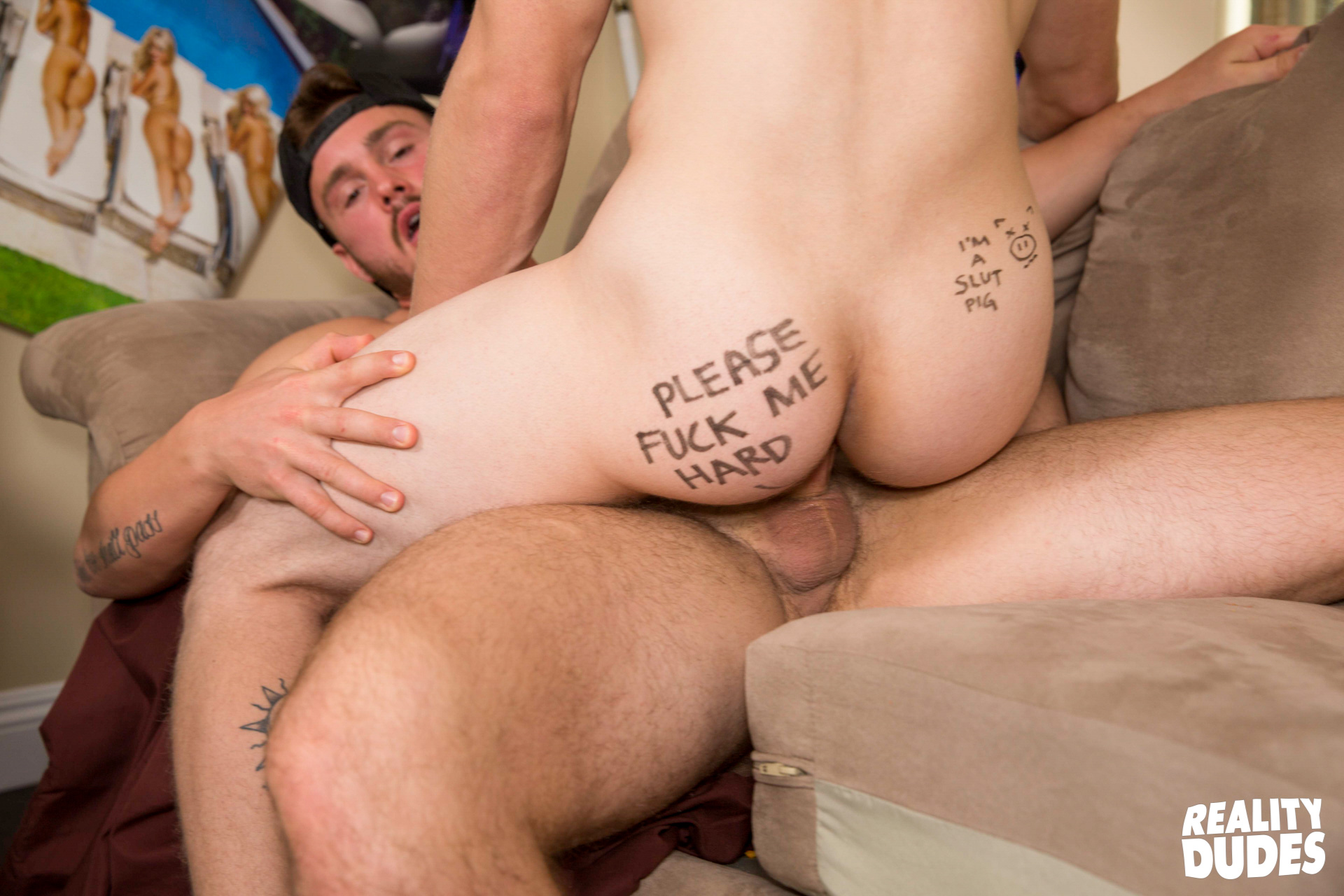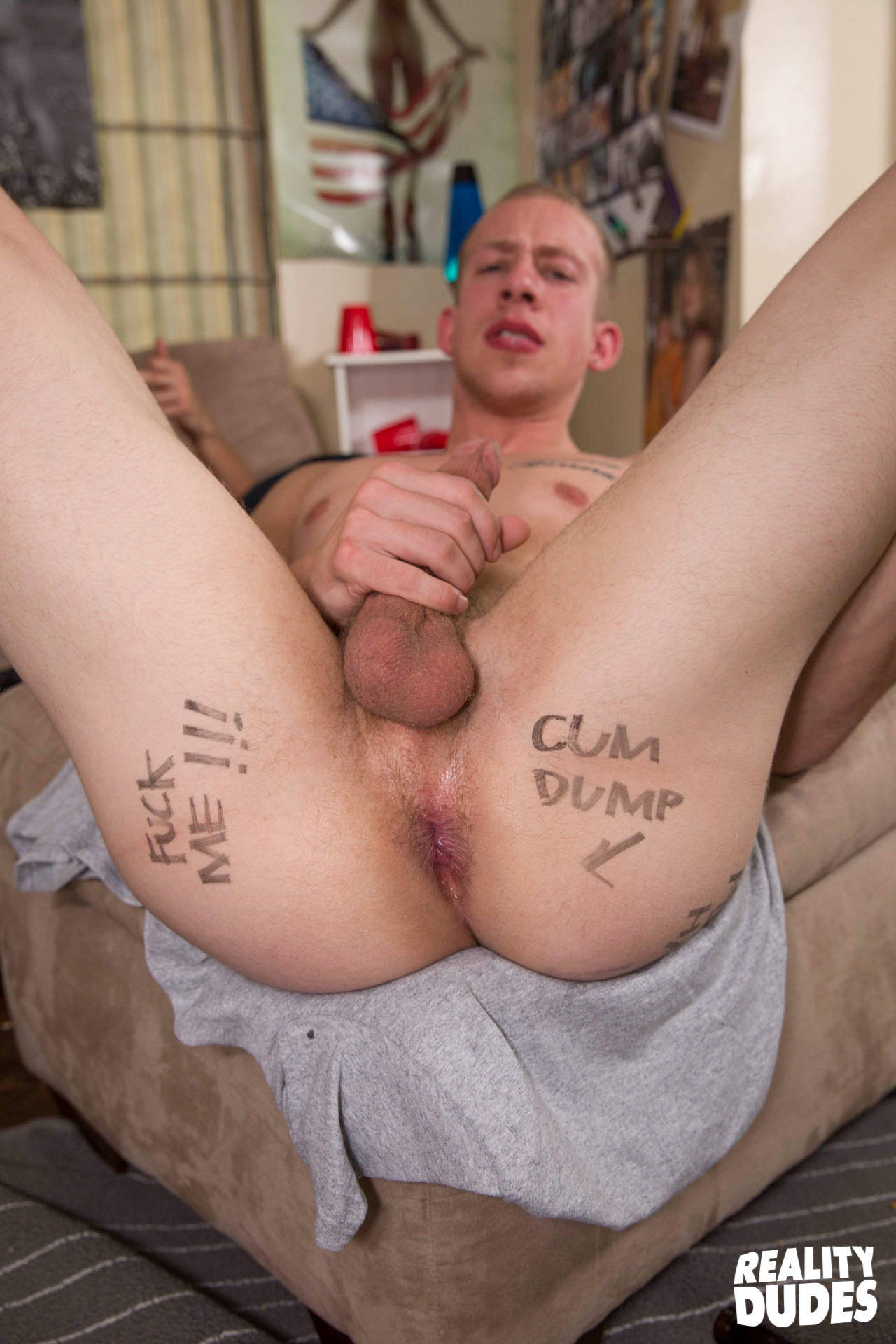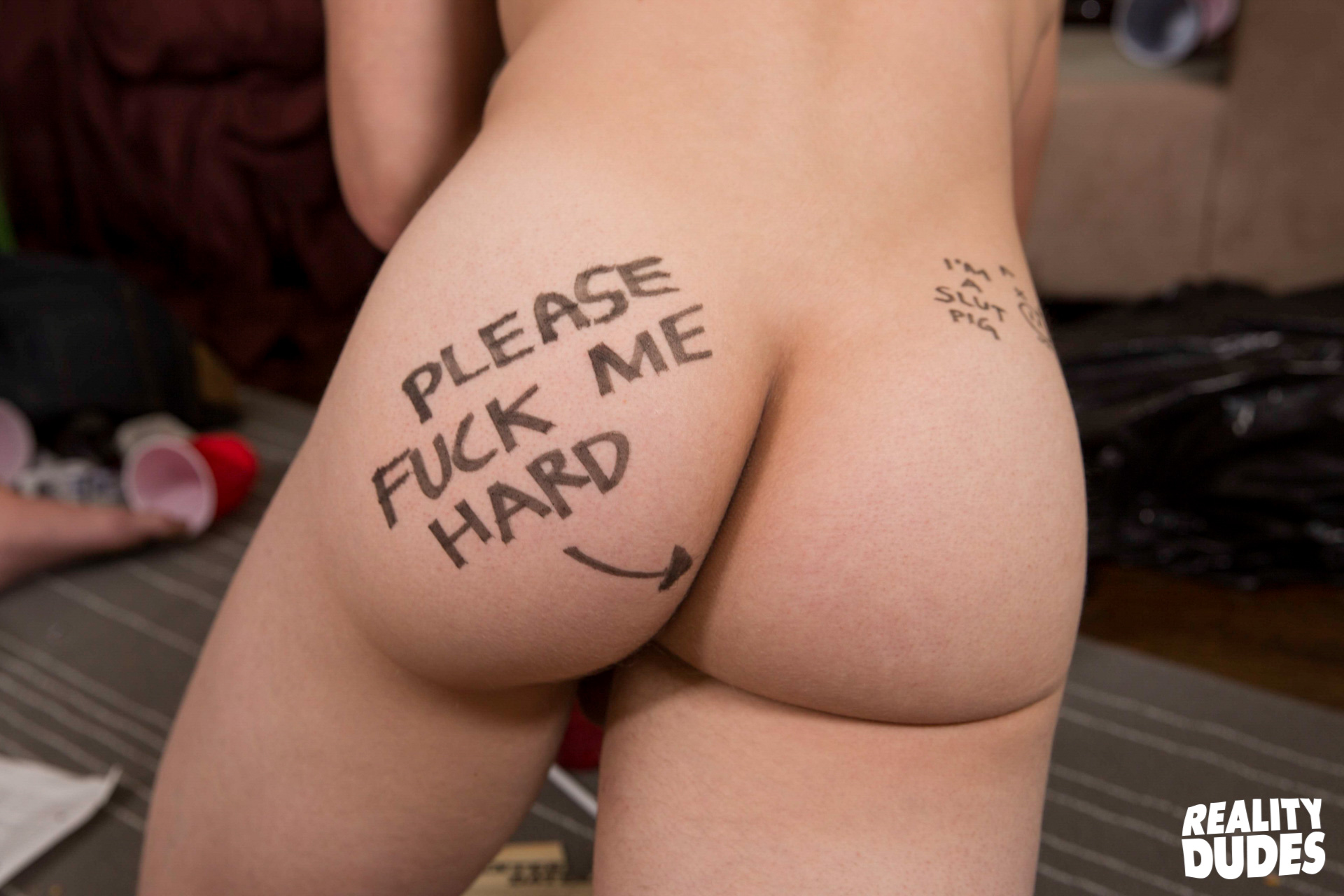 Writing humiliating things on the bareback bottom's ass is a nice touch, but if these bros were really as fucked up and stupid as they want us to believe, they could've at least misspelled one of the words.
In other news, big boy Trevor Long (the hottest gay porn star of 2016 who deserves so much better than this) is still welcome to murder me.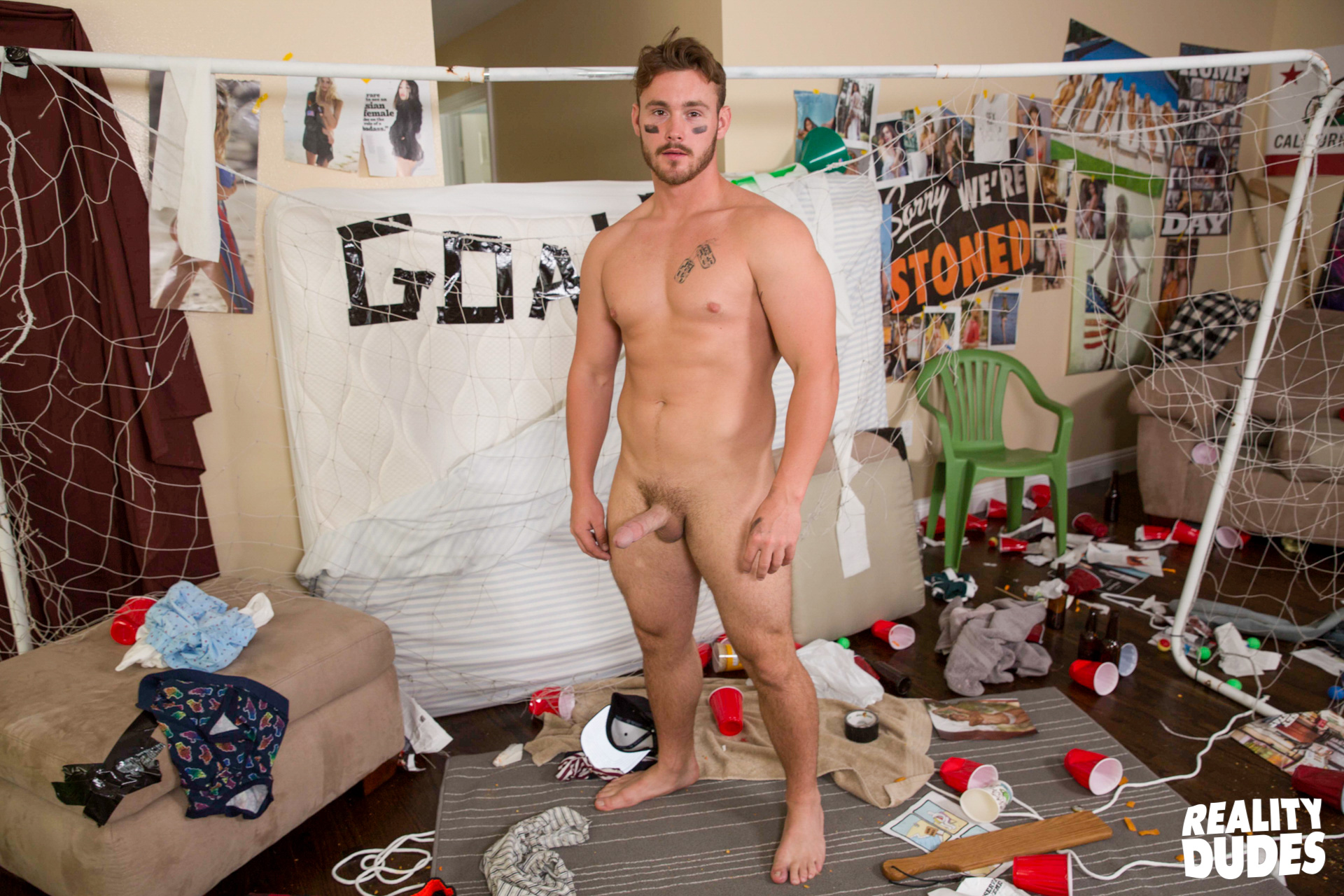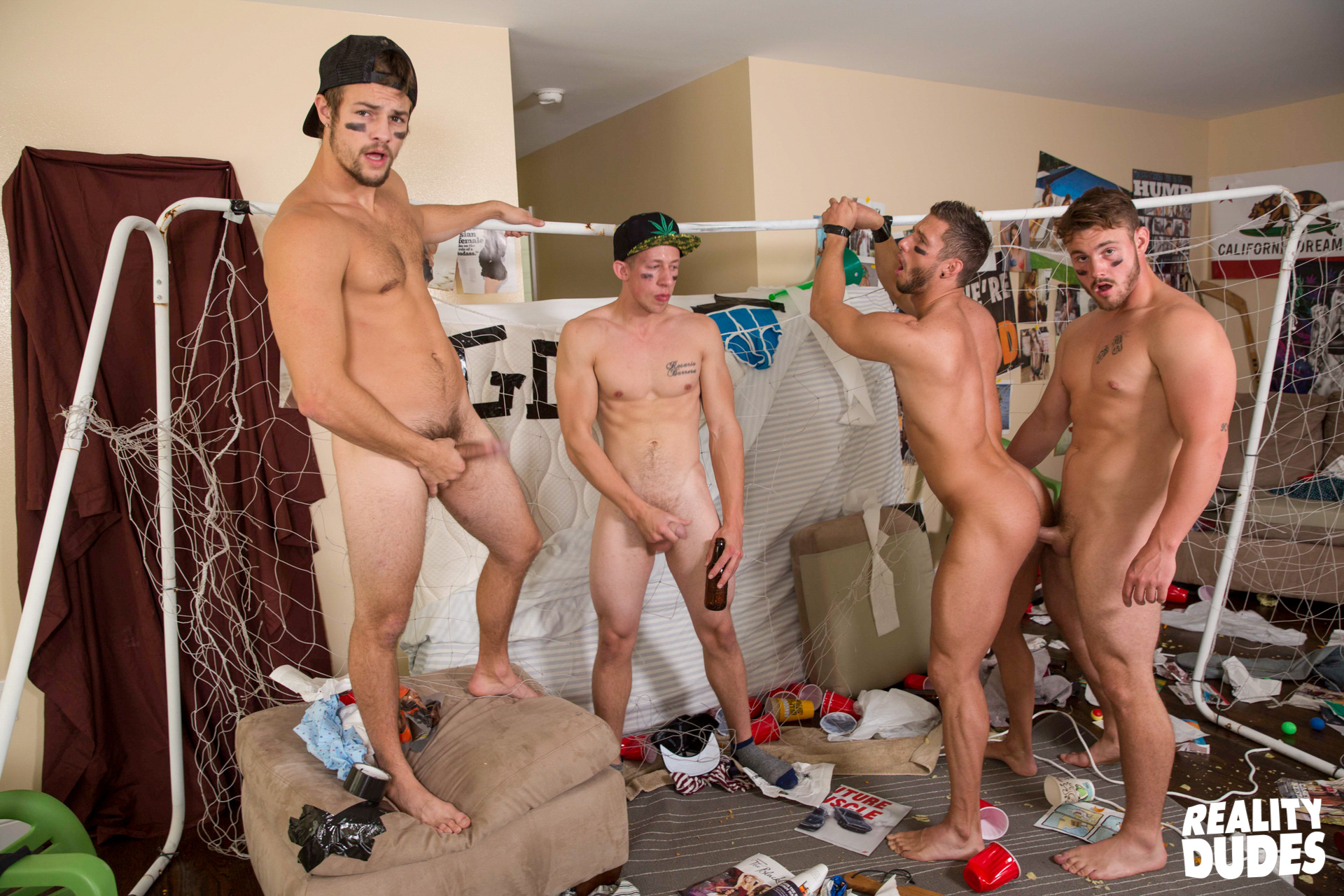 Trevor Long (a.k.a. Damien West) is in this week's DickDorm update, and he was also in last week's update, which featured a fucking soccer goal. If you're as obsessed with him as I am, I guess you kind of have to watch these awful scenes and just deal with it.
Last week's DD update (watch full scene here):
This week's DD update (watch full scene here):
[
DickDorm
]