By Whom Would You Rather Be Topped: Diego Sans Or Kyle Wyncrest?
ChaosMen's Kyle Wyncrest and Men.com's Diego Sans are topping in two new gay porn scenes this weekend, but if you could switch places with one of their bottoms and get yourself fucked by one of them, who would you choose?
Would you prefer to take over for Shawn Andrews so you could be fucked by Diego?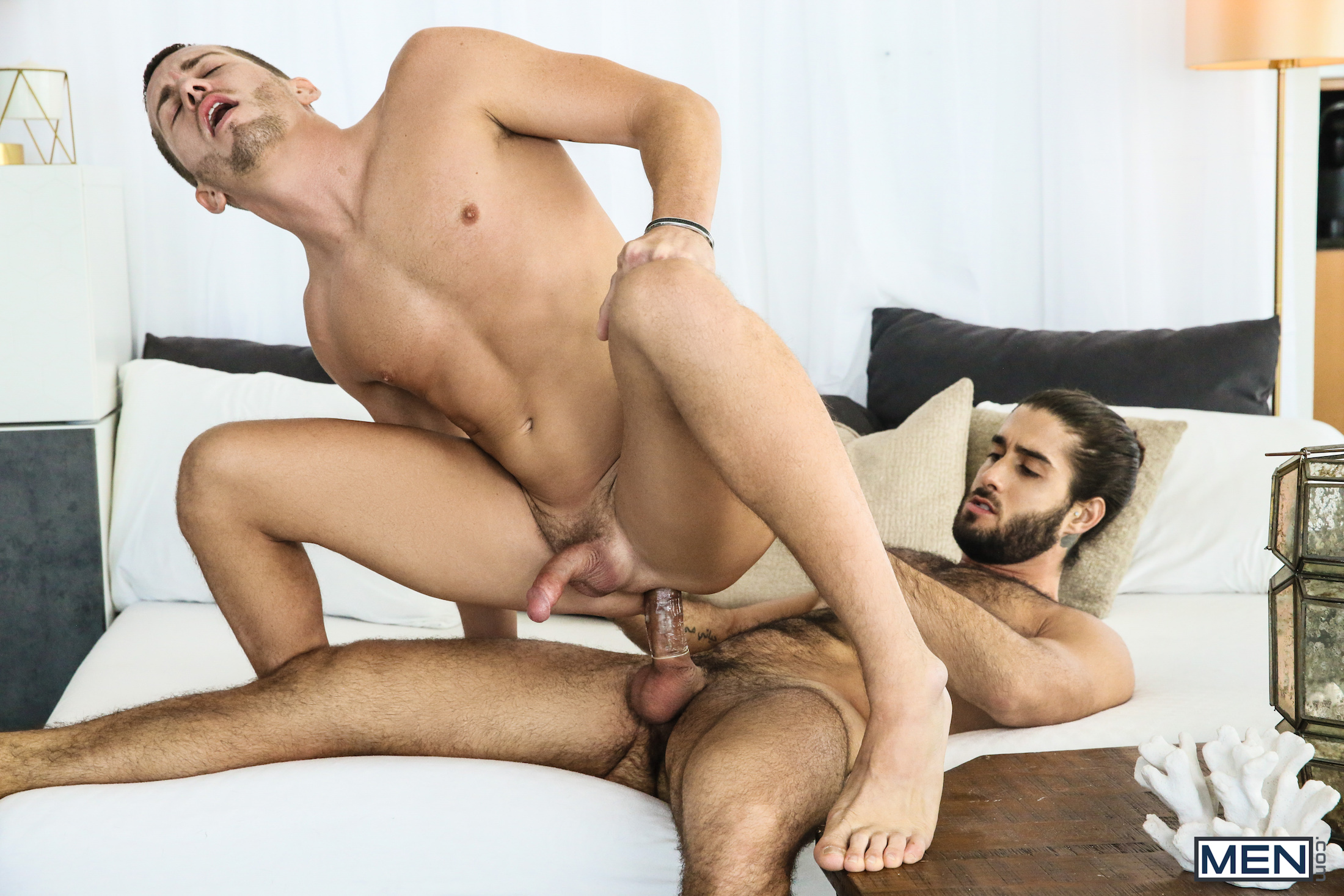 Or, would you rather switch places with Thompson, so you could be fucked by Kyle?
Note: If you opt to be topped by Diego, you'll be having safe sex, and he'll be fucking you while wearing a condom.
If you prefer to be fucked raw, Kyle will go ahead and top you bareback.
Have a preference in tops?
Trailer for Diego and Shawn (watch full scene here):
[
Men.com: Diego Sans Fucks Shawn Andrews
]
Trailer for Kyle and Thompson (watch full scene here):
[
ChaosMen: Kyle Wyncrest Fucks Thompson Bareback
]