Yes, There's A Real-Life Alligator Co-Starring With Diego Sans And Kaleb Stryker In Men's New Gay Porn Scene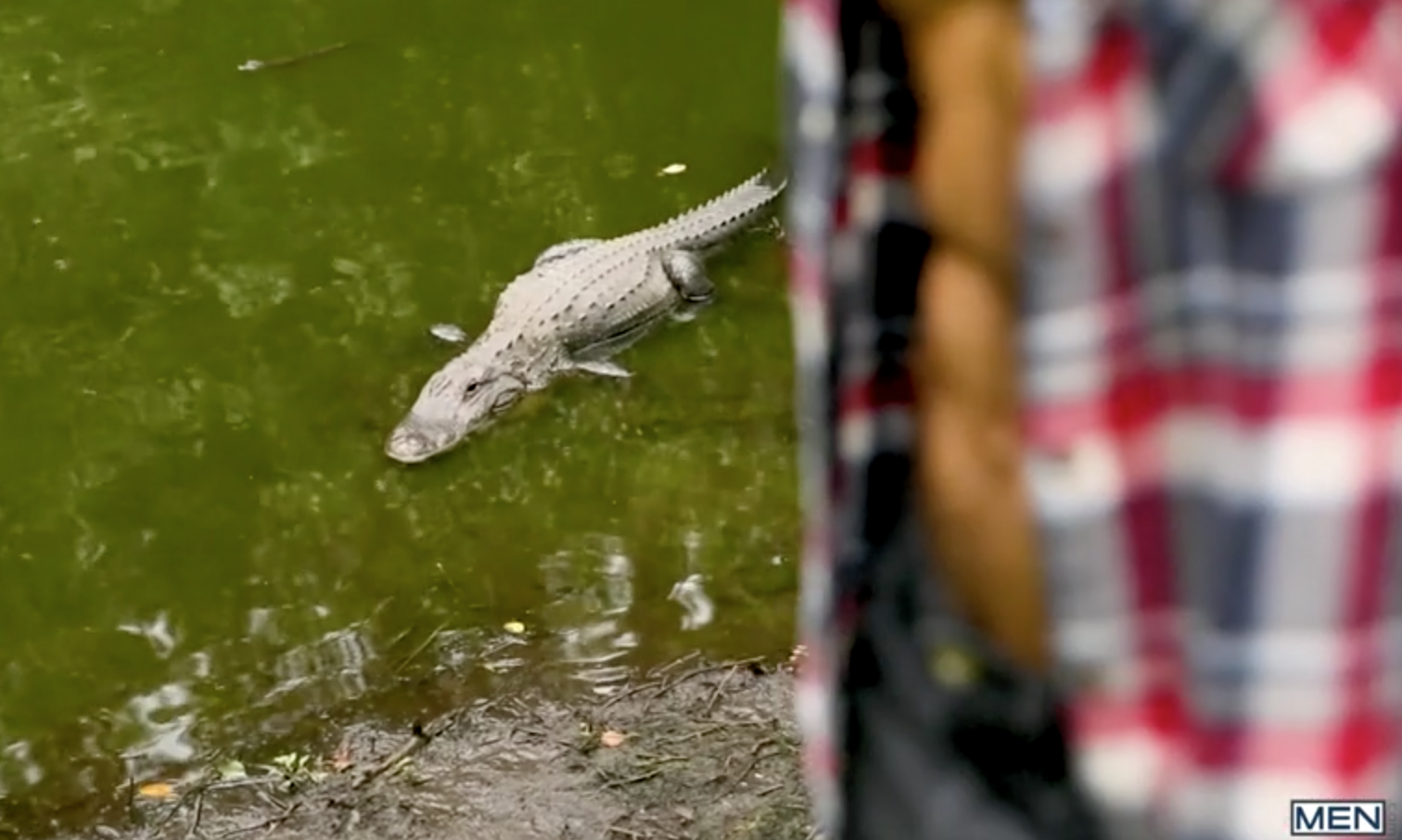 In all the years I've been watching gay porn, I don't think I've ever seen this before:
Don't tell PETA, but yes, that's a real-life alligator in a gay porn scene, and his (or her? idk how to tell an alligator's gender) co-stars are Diego Sans and Kaleb Stryker. This Men.com scene is called "The Everglades," and director Marc MacNamara has revealed that it was in fact shot in an alligator pit in the Florida (of course) Everglades. In addition to his directing skills, MacNamara (and the cast/crew) is quite brave. I could never come anywhere near one of these demonic lizards.
On the bright side, this alligator moves faster than a lot of gay-for-payers, so it's always nice to see someone with some energy in a scene. Just don't count on the gator making his bottoming debut anytime soon. He looks like one of those stubborn top-only stars (no offense to Diego).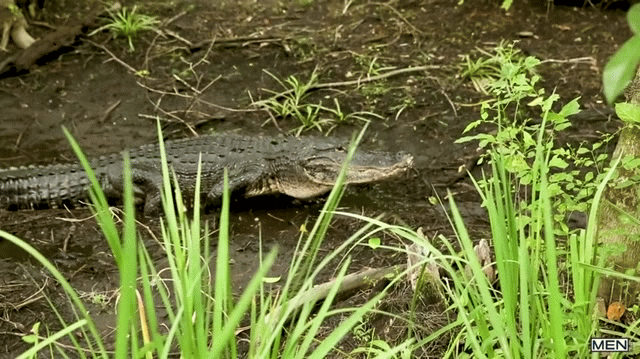 OK, there is some gay sex between two human males in this scene, eventually!
Once you're done admiring the hunky alligator, please enjoy the combined hotness of Diego Sans and Kaleb Stryker: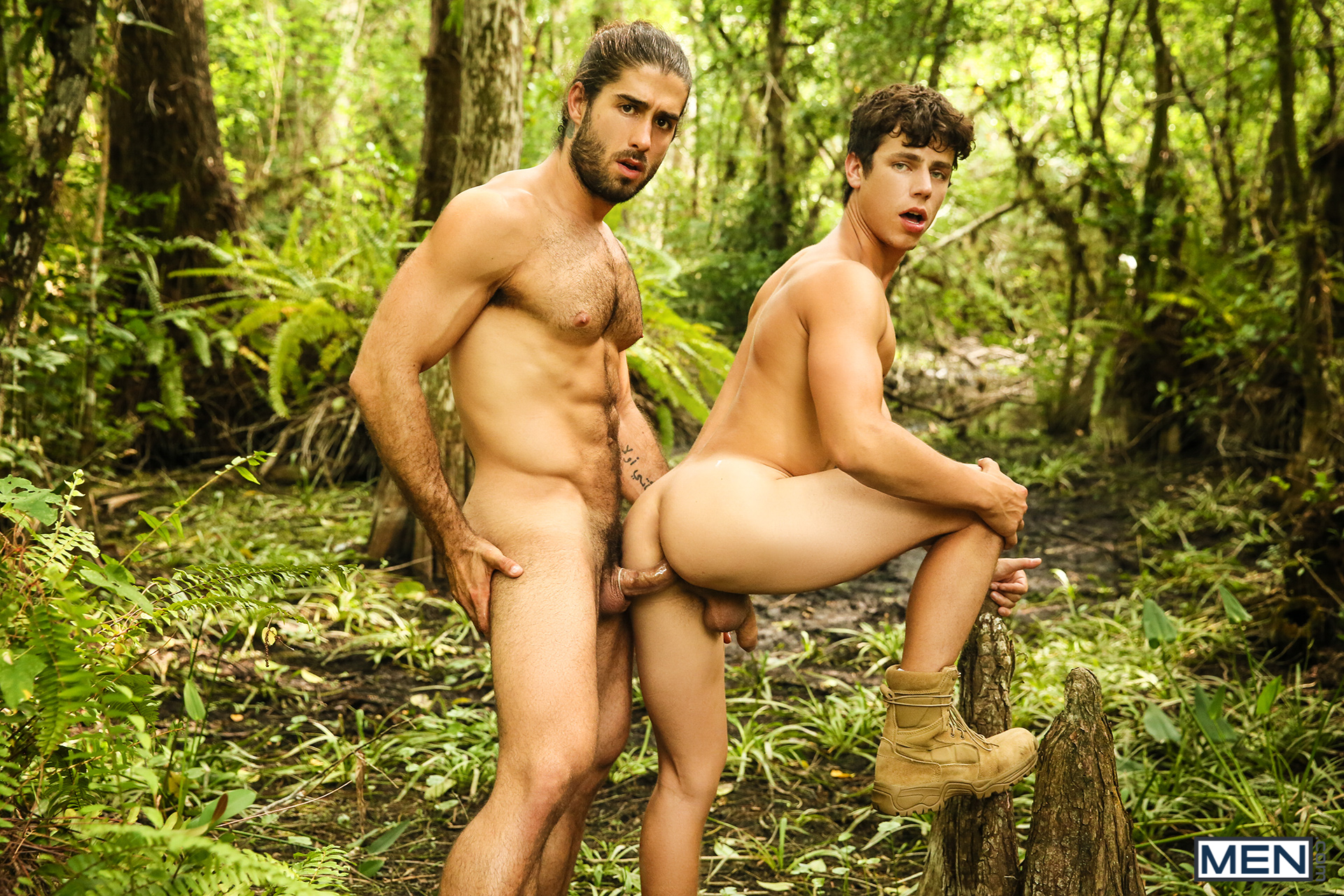 I've always liked Kaleb, and he just keeps getting hotter and hotter, not to mention better and better as a performer. Everything about him is perfect:
Kaleb's bottoming is excellent today, and Diego Sans is once again proving why he's an award-winning top:
Fucking someone while they're balanced atop a tiny tree stump can't be easy, but Diego, Kaleb, and director MacNamara make it look easy.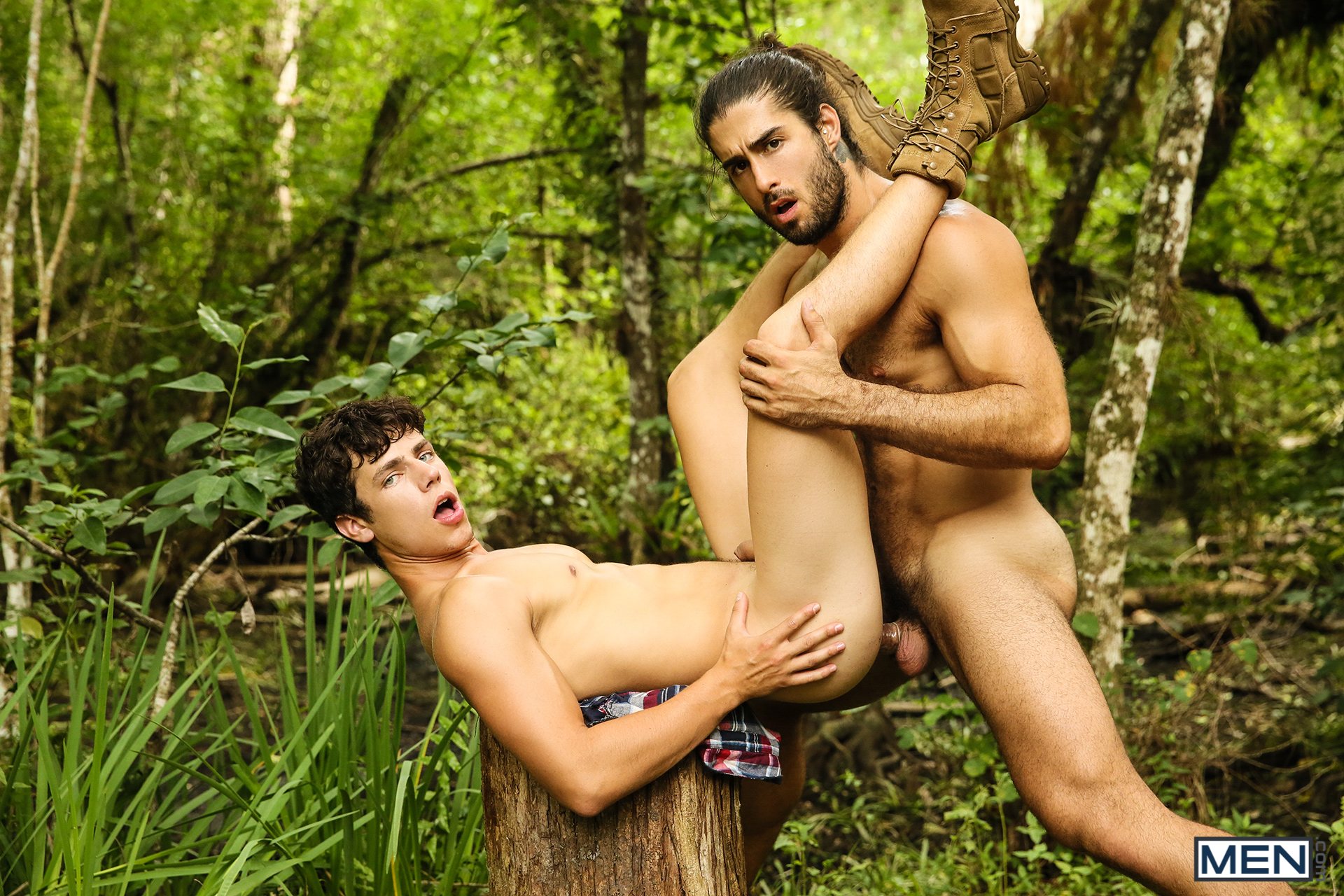 Even the peeping tom alligator couldn't help but sneak a peek:
This is extremely well-shot, entertaining, and has great fucking. Here's the trailer (watch full scene here):
[
Men.com: Diego Sans Fucks Kaleb Stryker
]