Do Bareback Gay Porn Fans Care About Industry STD Testing Protocols?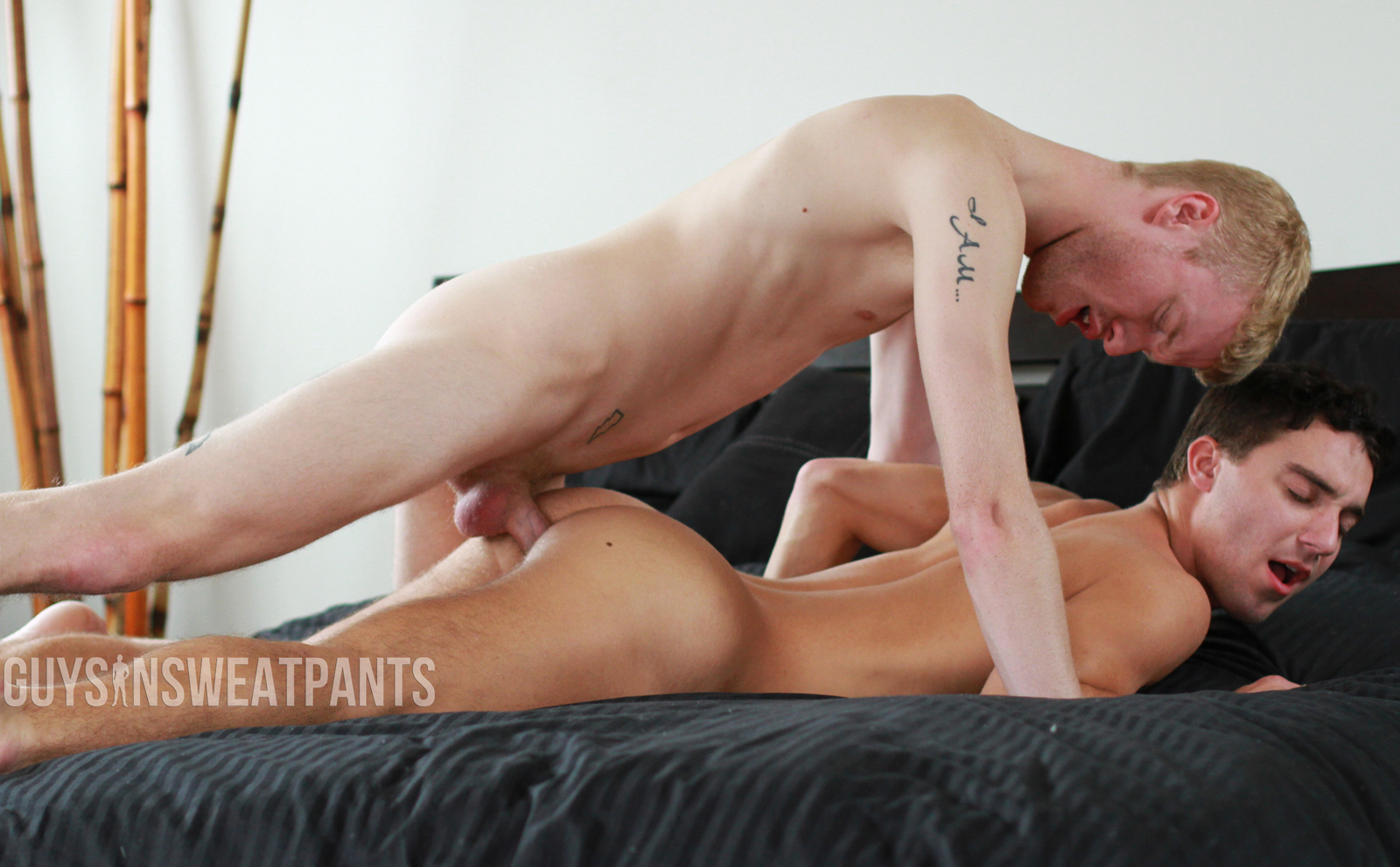 As bareback sex becomes increasingly popular among gay porn consumers, many studios are coming up with creative (and not so creative) ways to produce and market it to holdouts and critics who still might not be 100% on board with watching unsafe sex. Some studios fetishize barebacking to such an extent that they fetishize the actual contracting of HIV. Others tell consumers that, don't worry, their performers are "informed" of the risks they're taking, which is one of the more retarded things I heard in a year rife with retards.
Another marketing technique has been the "boyfriends" strategy: Yes, you're watching two men fuck without a condom, but since they're boyfriends, this is how they have sex in their own bedroom when the cameras are off. After all, you're not seeing anything they wouldn't already be doing in their personal lives.
A fourth technique, if you're a bareback gay porn studio, is to tell your audience all about the STD tests your performers take, and how they're so super accurate, there's no way they could catch anything. After all, what could go wrong?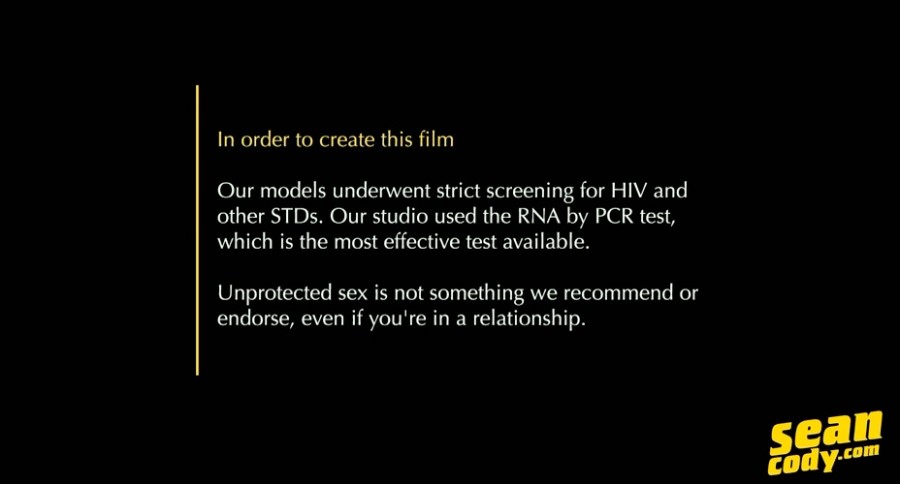 Sean Cody's testing disclaimer (not to mention their "we don't recommend or endorse" line) has always rubbed me the wrong way, even though I'll be the first to admit to rubbing one out to a Sean Cody cum dump orgy. 99.9% of consumers have no idea what an "RNA PCR" even means (if they're even reading the disclaimer and aren't fast-forwarding), so why placate them (not to mention bore them with science!) when all they want to do as paid members, obviously, is watch bareback gay porn?
The "boyfriend" model, as seen in today's GuysInSweatpants update, is in my opinion the most honest and the least problematic (and it has the benefit of being much hotter, if you're into boyfriends). This is in fact what Tyler Morgan and Kip Ryker do by themselves, behind closed doors. Also, it doesn't try to reassure us of anything or assuage our guilt with disclaimers (even though GuysInSweatpants actually does test its models, for both bareback and condom scenes). Bareback sex will never be safe sex, so why suggest or mislead people into thinking it could be?
If you're a bareback gay porn fan who's watching bareback gay porn in order to get off, you probably don't care to hear about who's been tested for what, which medical facility issued the results, and what the window periods are. You don't read disclaimers, and you definitely aren't reading this blog post. You don't want to be informed of who's informed. You'll just watch the bareback gay porn, and hopefully get off.
Here's real life boyfriends Tyler Morgan and Kip Ryker flip-fucking bareback on GuysInSweatpants.
[GuysInSweatpants: Tyler Morgan and Kip Ryker Flip-Fuck Bareback]