Today In Doctors Being Fucked While Delivering Babies: Malik Delgaty Barebacks His Wife's OB-GYN During Childbirth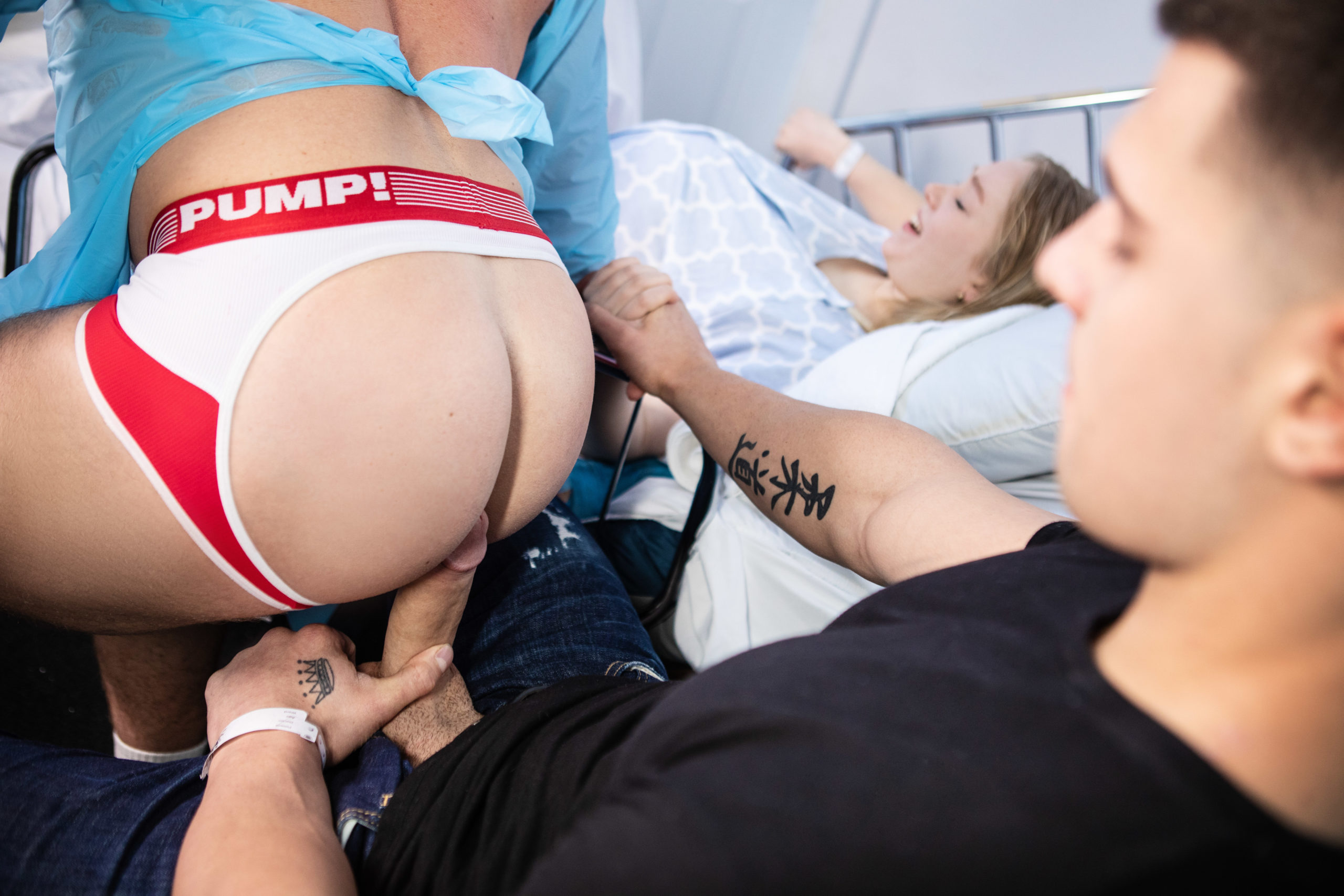 The one thing I can say—and really, it's the only thing I can say, given what I've just spent the last 20 minutes watching—about today's Men.com scene is that I have never seen anything like this before.
If an OB-GYN being fucked bareback by the father of the baby he's delivering—while the child's mother is oblivious due to the fact that a) her view is obstructed by the sheet covering her knees, or b) she's under such duress due to childbirth, she has no idea what's going on right in front of her—is something you wanted to see today, you've come to the right place.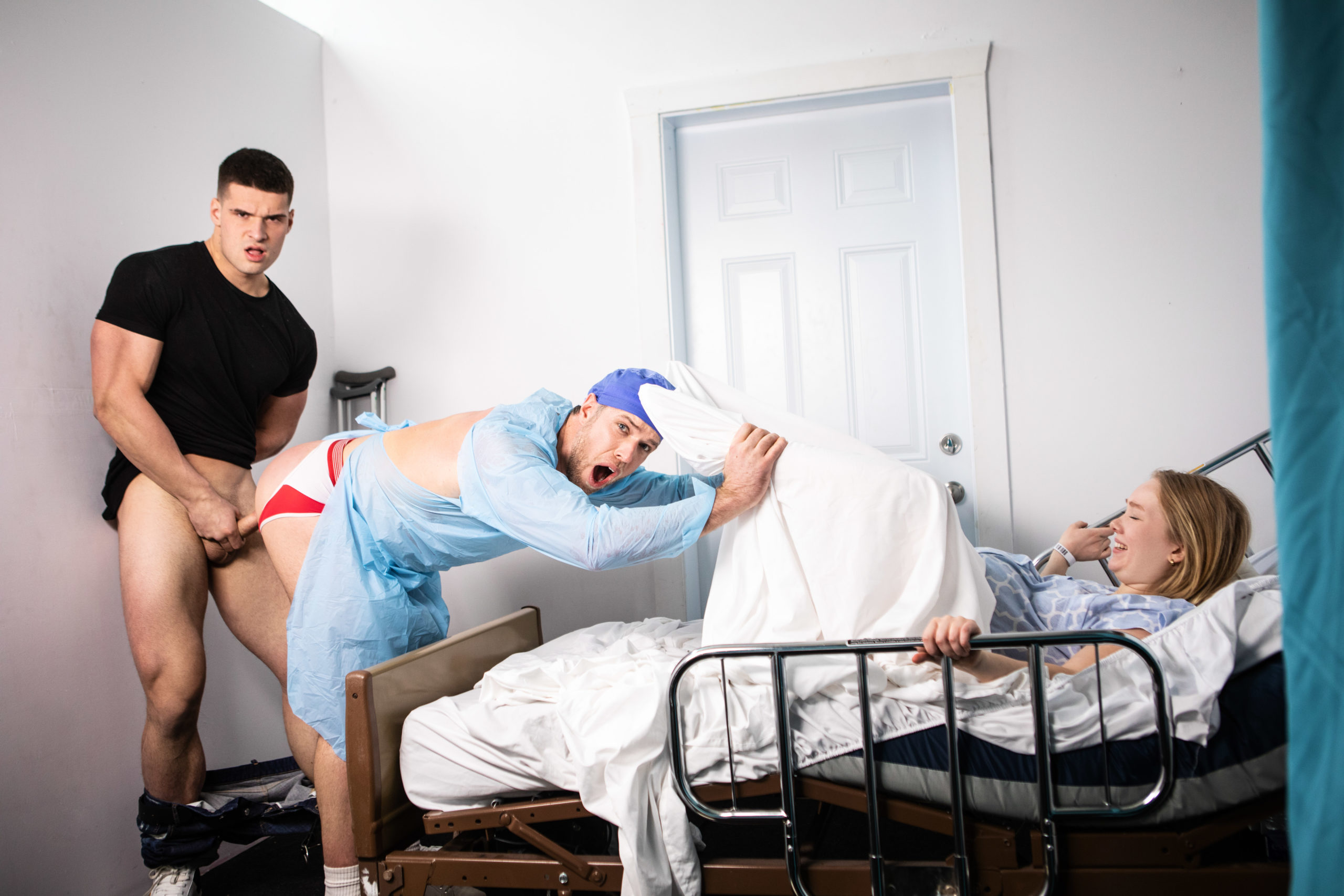 The doctor, who is naked underneath his scrubs, is Alex Mecum, and the baby daddy is Malik Delgaty. Sadly and unfairly, the Canadian actresses playing the pregnant woman and the nurse in this scene go uncredited.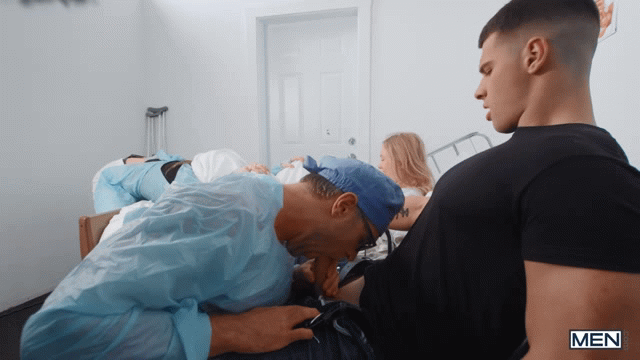 As you'll recall, Malik Delgaty fucked another man in front of this same pregnant wife once before at her baby shower, so having sex with men in front of his wife during monumental events is par for the course for him. Perhaps at the baby's upcoming baptism, Malik can fuck the priest.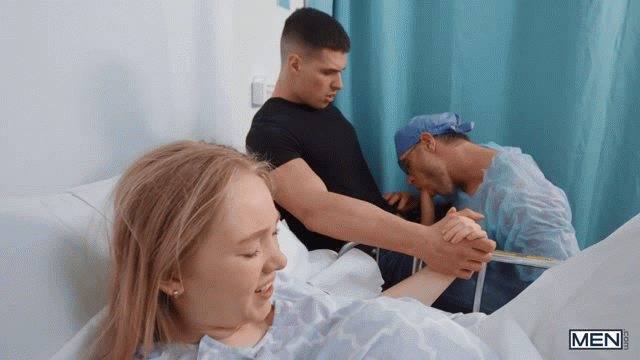 Has mainstream gay porn passed the point of no return? Is this the only thing gay porn studios can do to compete with OnlyFans? An amateur model with an iPhone and a ring light who's filming collabs in their bedroom hasn't pulled off anything this completely preposterous (yet!), so in that regard, Men.com wins this round.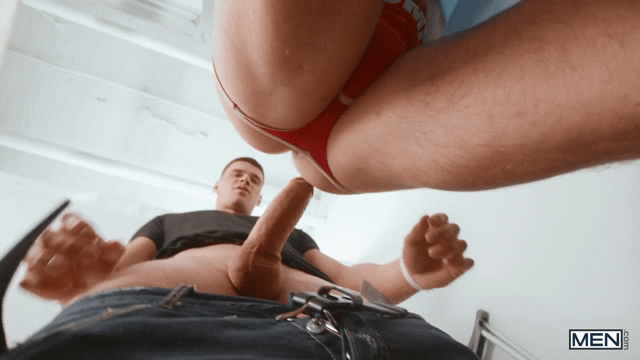 Whether or not viewers make it past the trailer to watch the full scene (which is repeatedly interrupted by the woman screaming, so anyone trying to masturbate to this will have to keep fast-forwarding over and over again) is another story. For me, making the gifs was more fun than actually watching the video.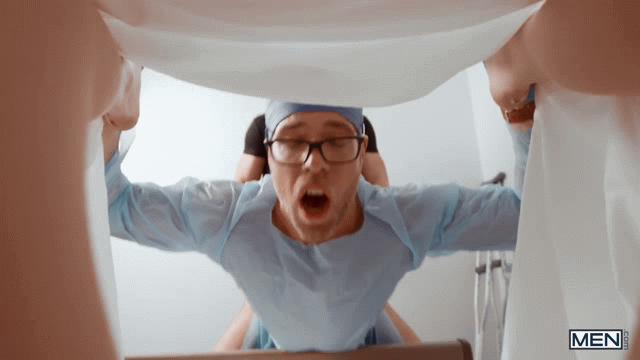 For something this insane to work, an actor has to have at least a little bit of comedic timing, but the beautiful yet one-dimensional Malik Delgaty falls way short here. Thankfully, Alex Mecum and the pregnant woman have the chops, and they carry the entire scene. Yes, a pregnant woman is one of the best parts of a gay porn scene.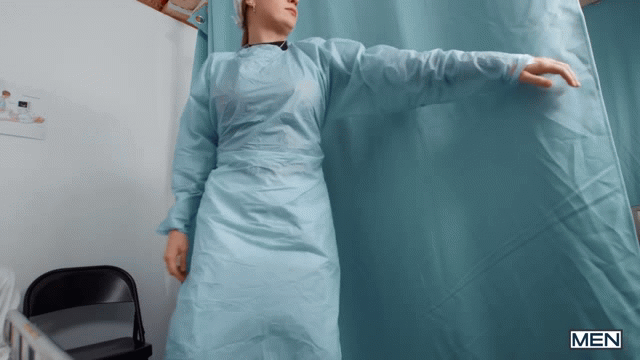 Trailer (watch full scene here):
[
Men.com: Malik Delgaty Fucks Alex Mecum Bareback
]