Today In Grooms Cheating On Their Brides With Their Best Men: Dom King Fucks Johnny Donovan Bareback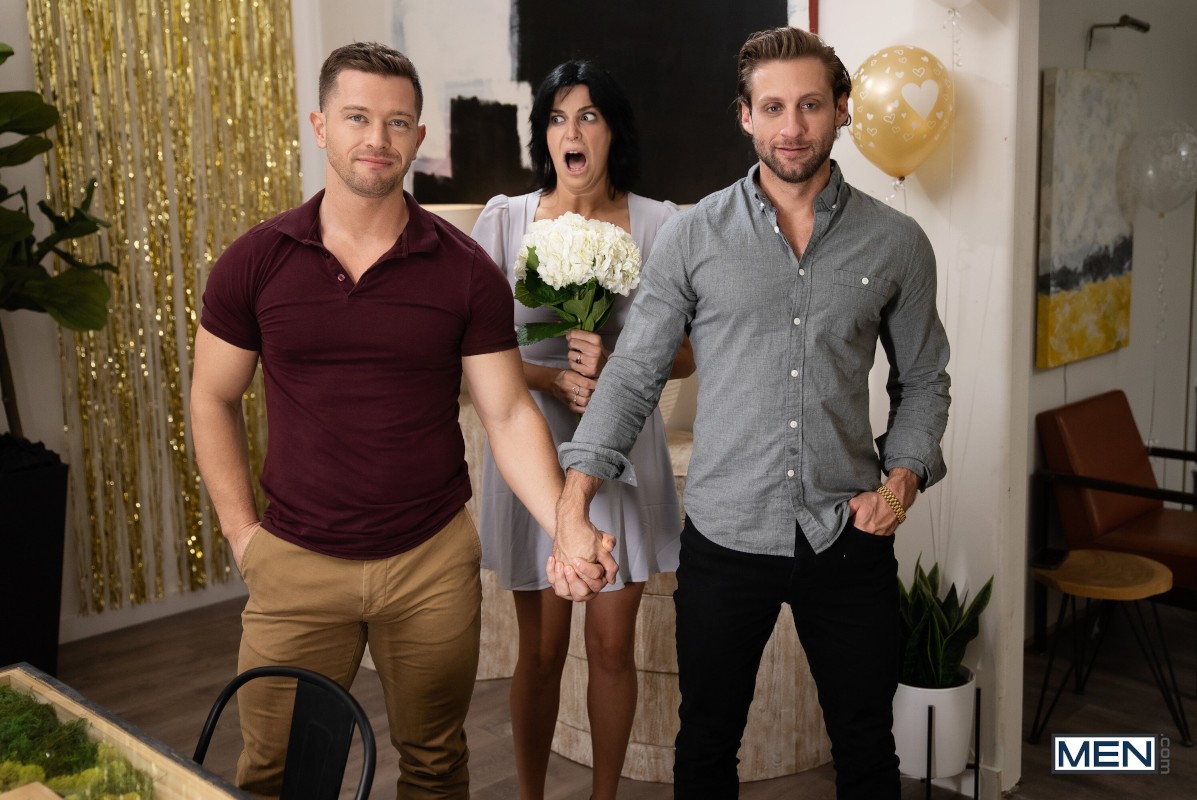 You've seen this scene 1498795sksfjs78287r7843frhye823 times at Men.com (not to mention a lot of other gay porn studios over the years), but get ready, because you're gonna have to see it one more time, whether you like it or not. Johnny Donovan plays the groom, Dom King plays the horny best man, and that dark-haired Men.com woman plays the humiliated bride. No idea what Troye Dean is doing in this scene, but maybe Men.com is contractually obligated to put him in everything, whether he's fucking or not.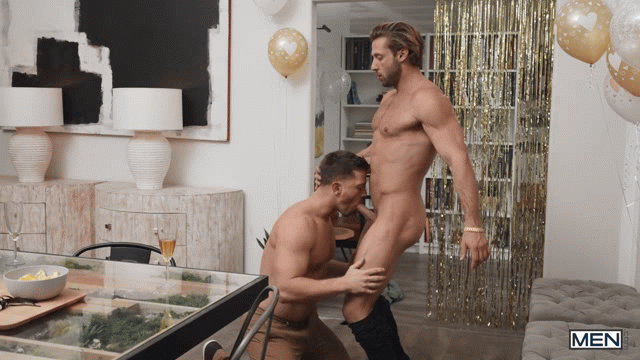 As you'll see in the trailer below, Dom King has created a video clip full of the bride and groom's "best" moments, but Dom has of course slipped in a video of him and Johnny Donovan having gay sex, much to the bride's dismay.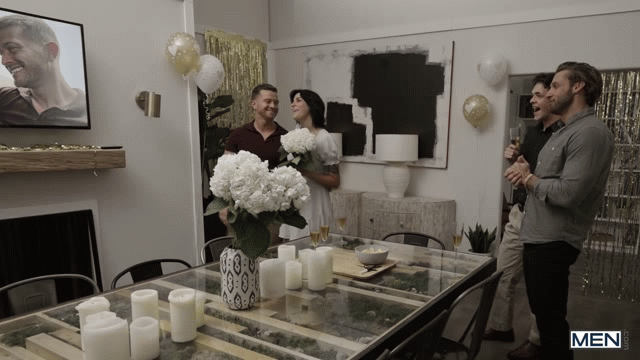 I don't need to tell you what happens next (the bride loses her mind and has a nervous breakdown before storming out).
The good news is, I can report that big-dicked muscle hunk Dom King looks fucking hot (as usual), as does powerbottom Johnny, and they are a great pair. Once the bride and Troye leave, Dom and Johnny's fucking is worth watching. As always, just fast forward through the first 3 minutes of the scene.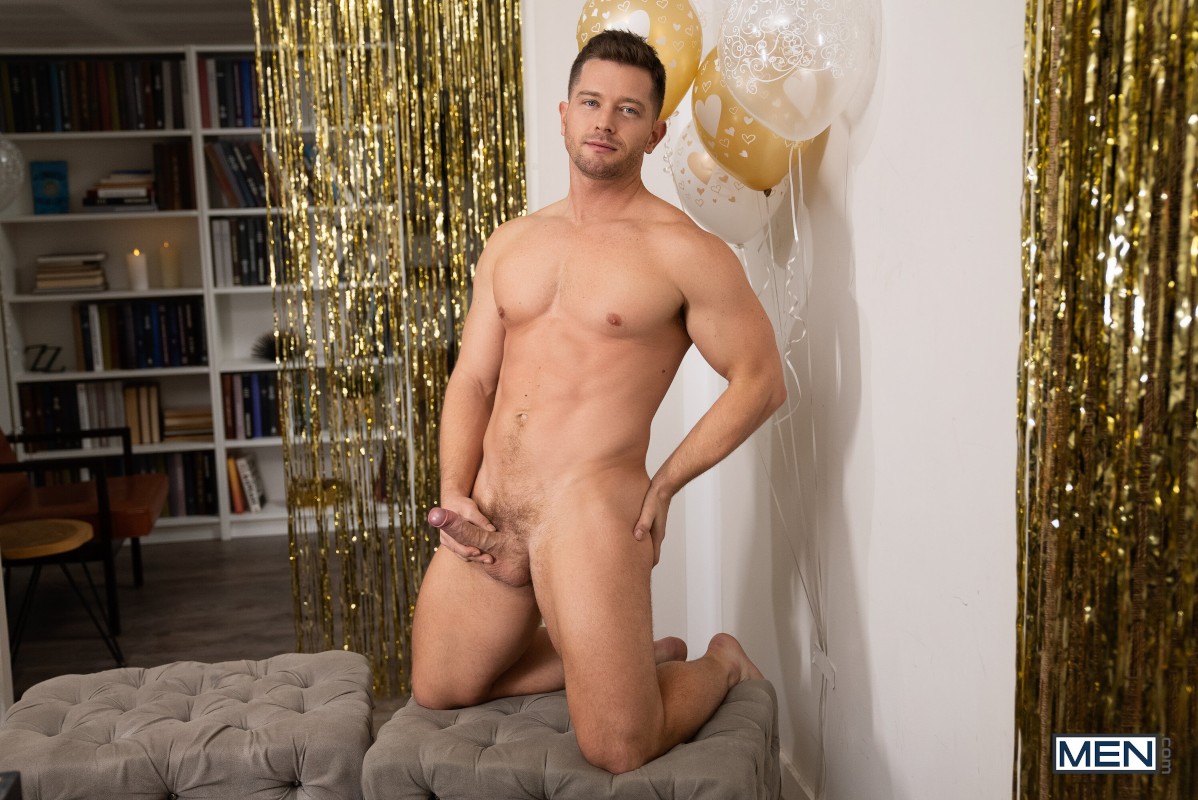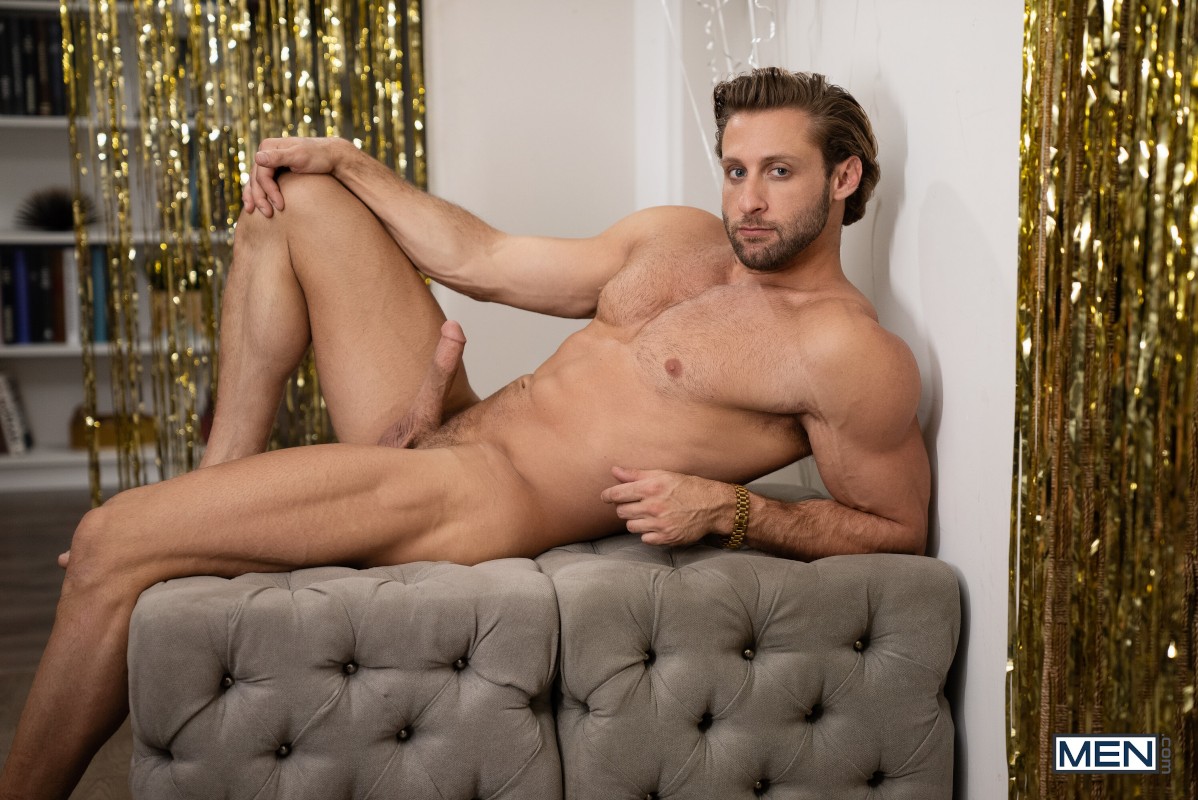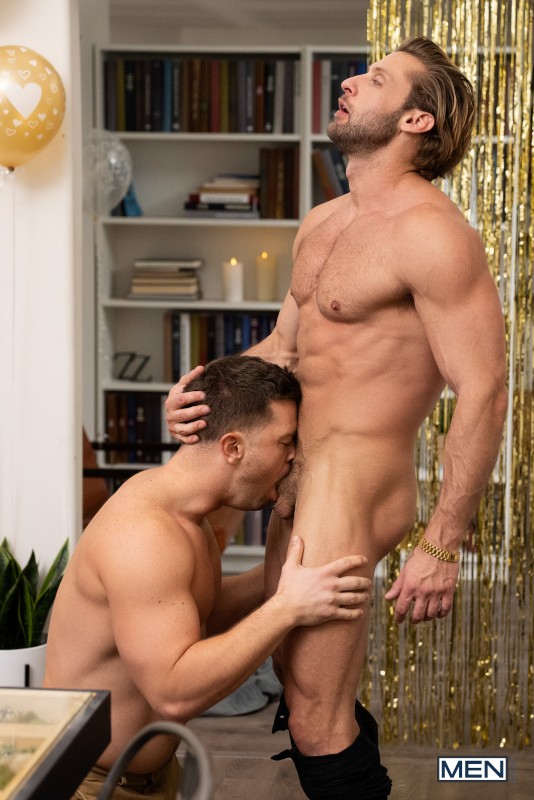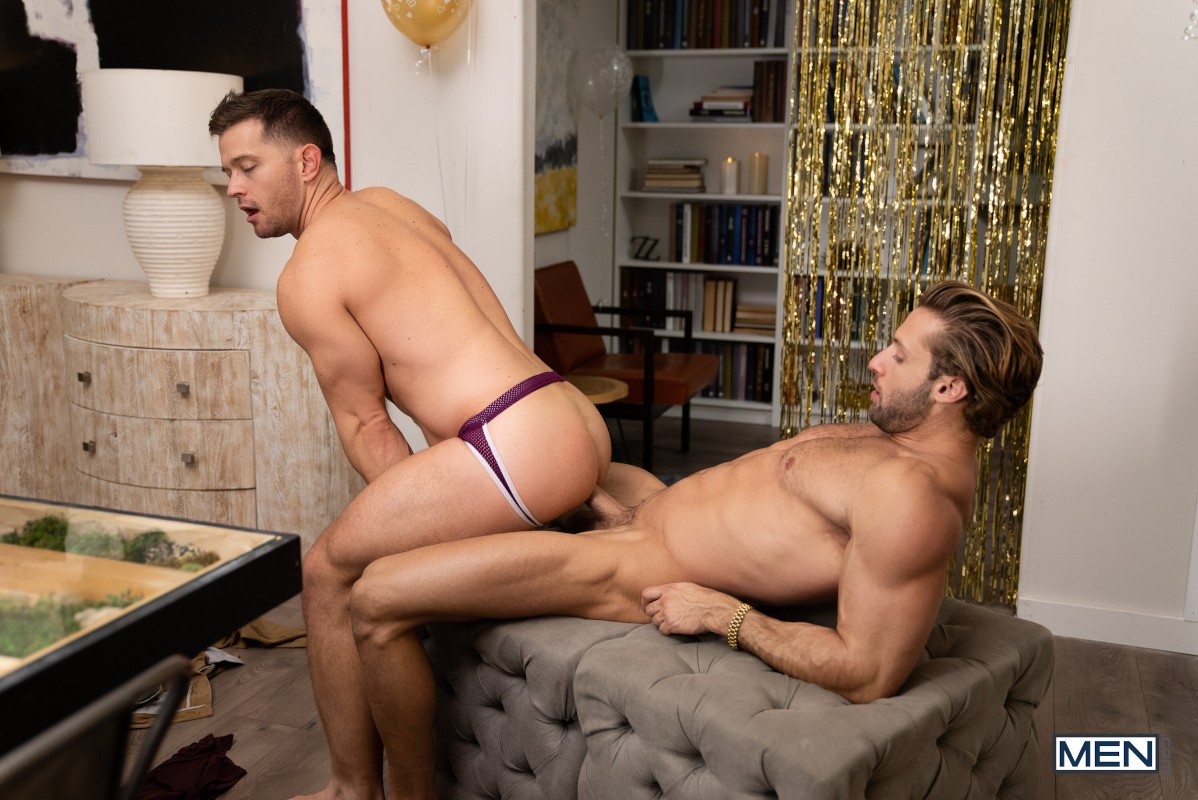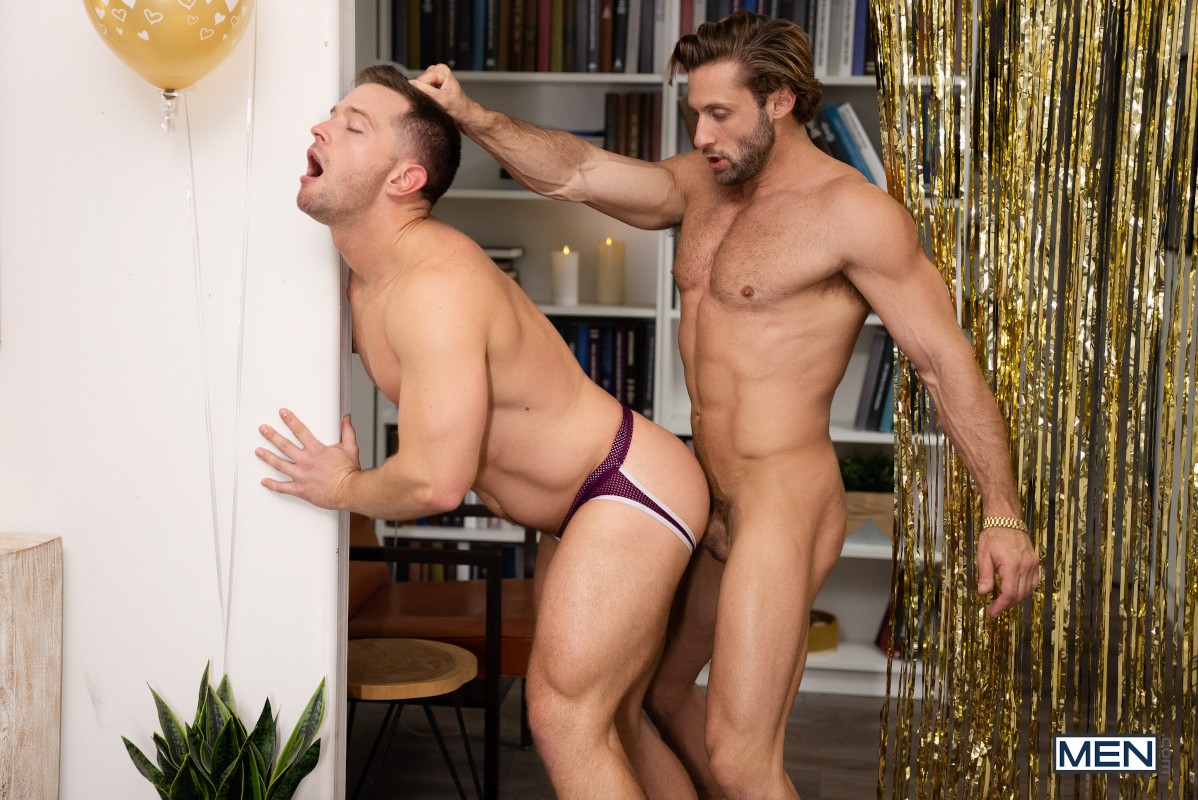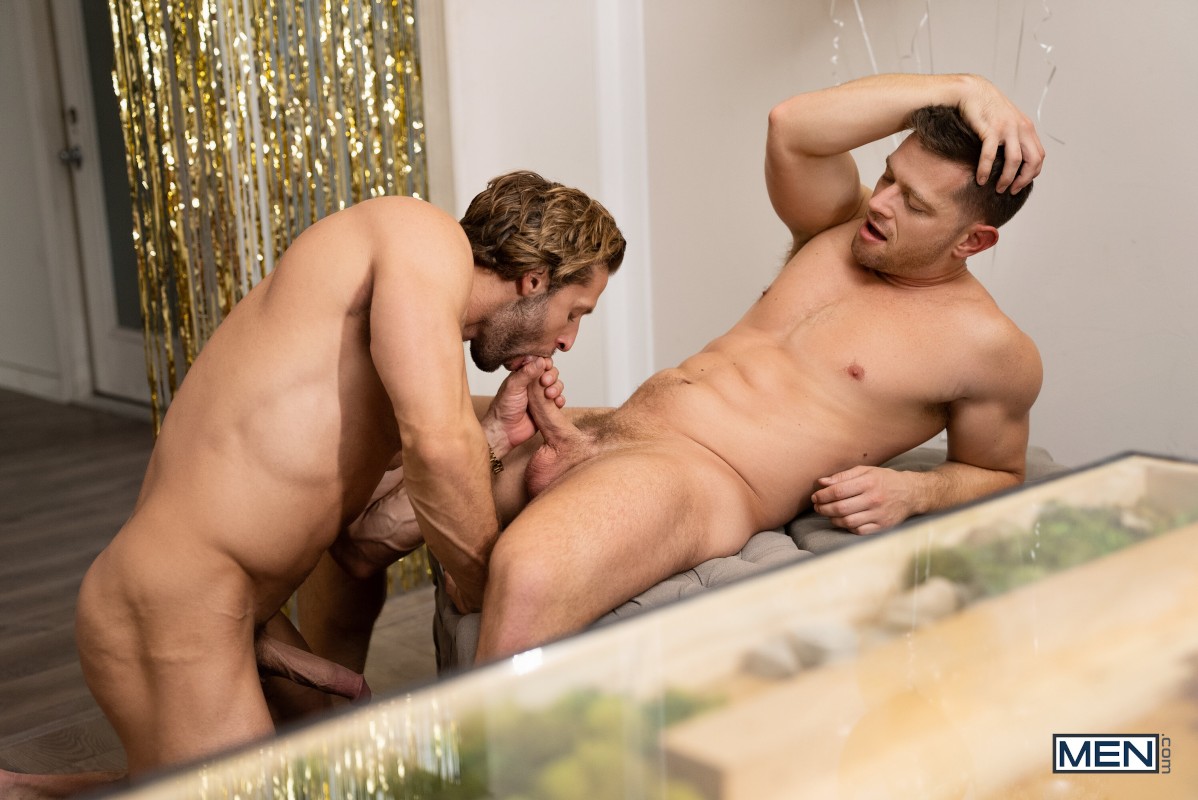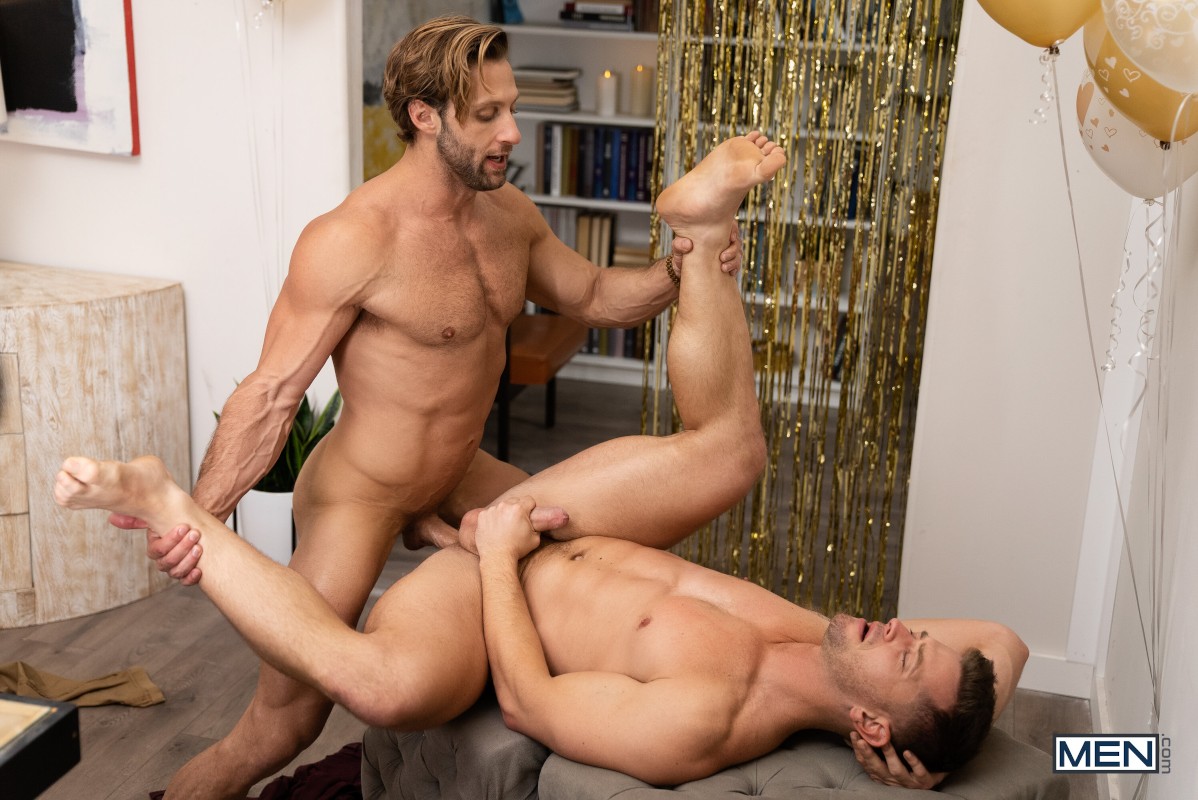 Trailer (watch full scene here):
[
Men.com: Dom King Fucks Johnny Donovan Bareback
]