WATCH: Chris Damned, Reign, Alpha Wolfe, And Bennett Anthony, Gangbang Drew Valentino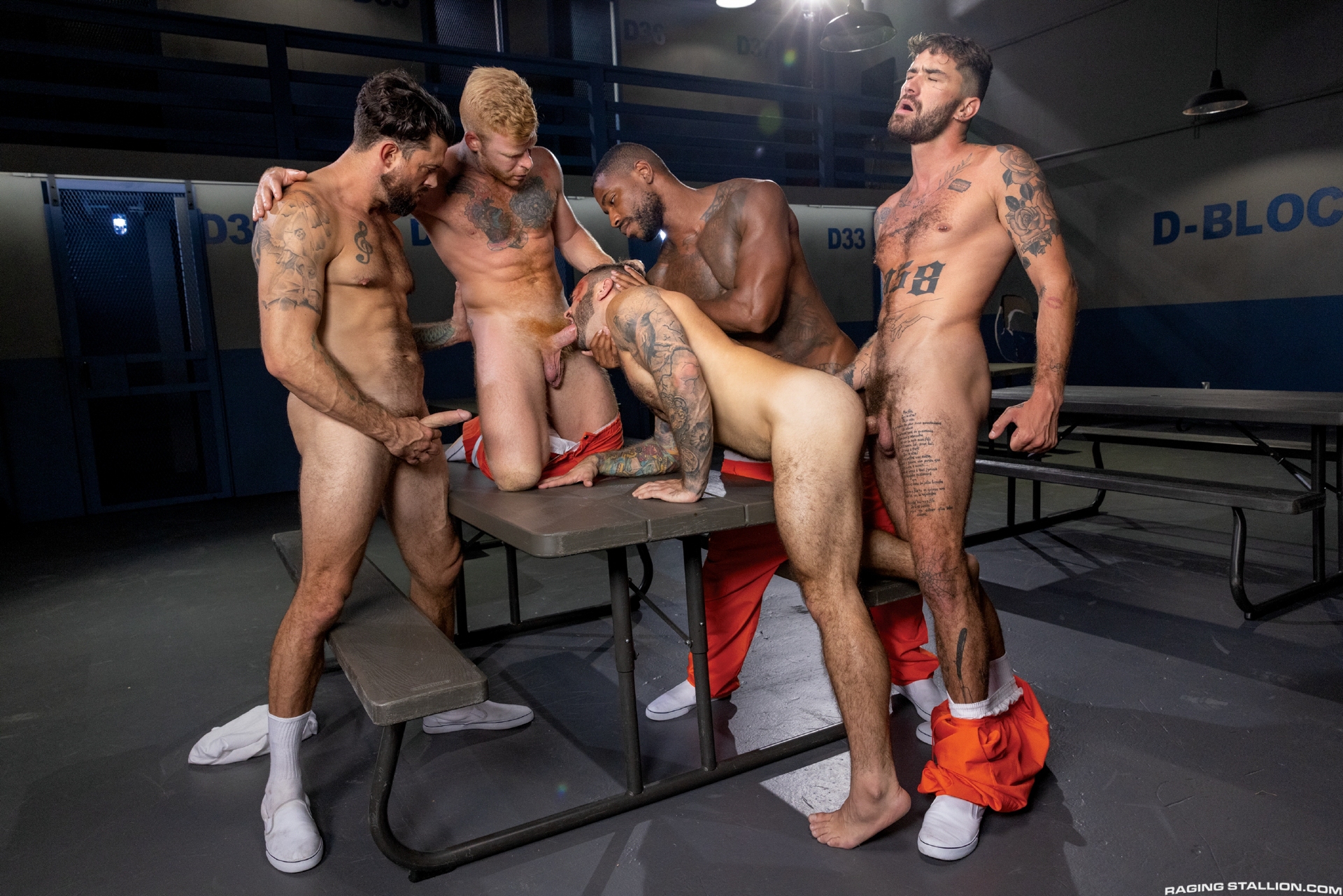 Did you miss watching new episodes of "Ride Or Die," a.k.a. the first and greatest gay porn series to ever exist in the history of the world? The series was on a brief break for the last month, but it's back this weekend for another episode, and this one's a good old-fashioned prison gangbang.
Gay porn star Drew Valentino is the lucky pass around party bottom, and his tops are Chris Damned, Reign, Alpha Wolfe, and Bennett Anthony.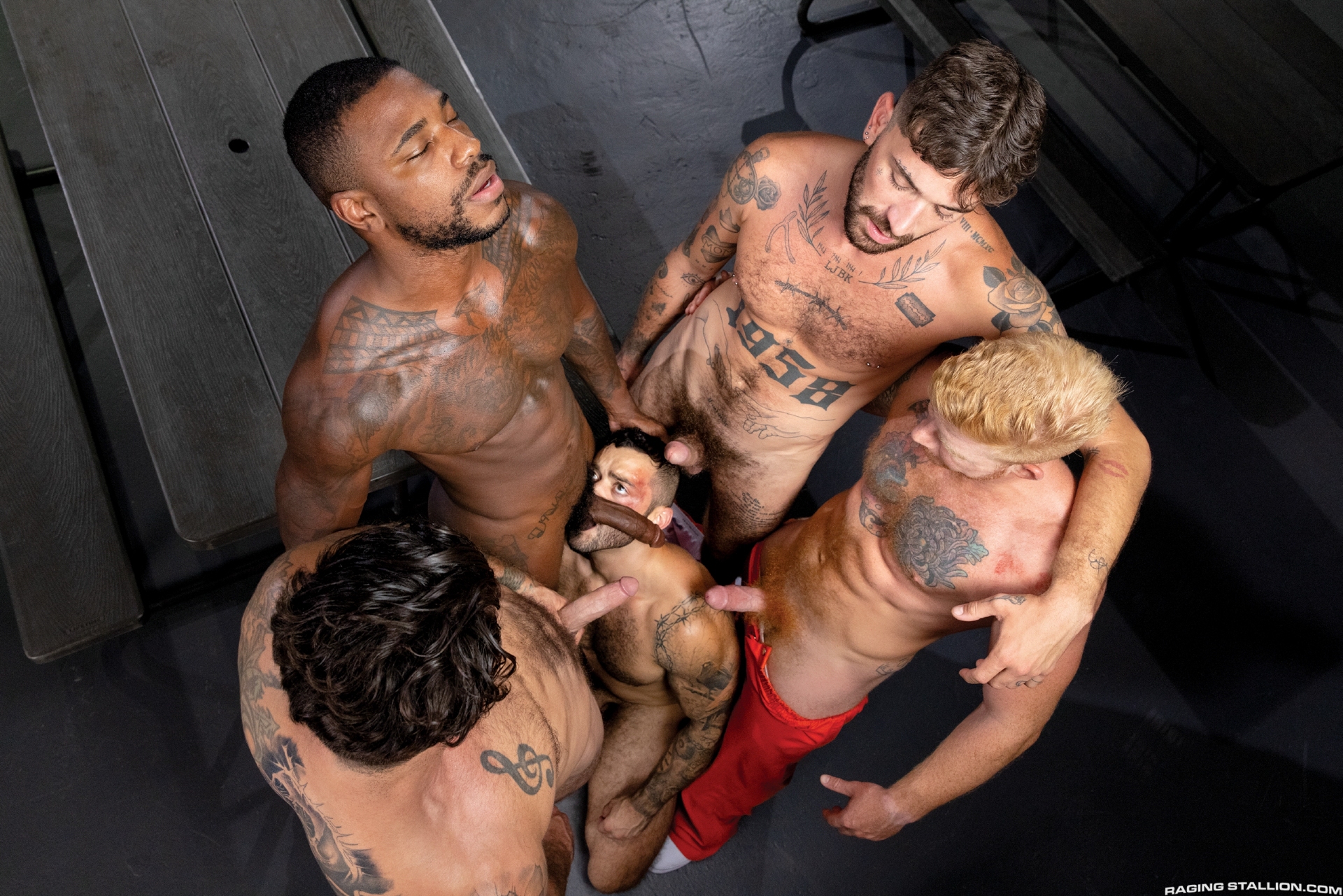 This would've been better with a DP (being fucked by Reign and Chris Damned at the same time would be iconic), but I guess there's only so much time in prison to get things done, and they had to keep things fairly simple with this gangbang. Here's more of the the hunky quintet, which incidentally is the first five-way sex scene of 2022 (there have been a few fourgies, but no major studio five-ways this year that I can recall).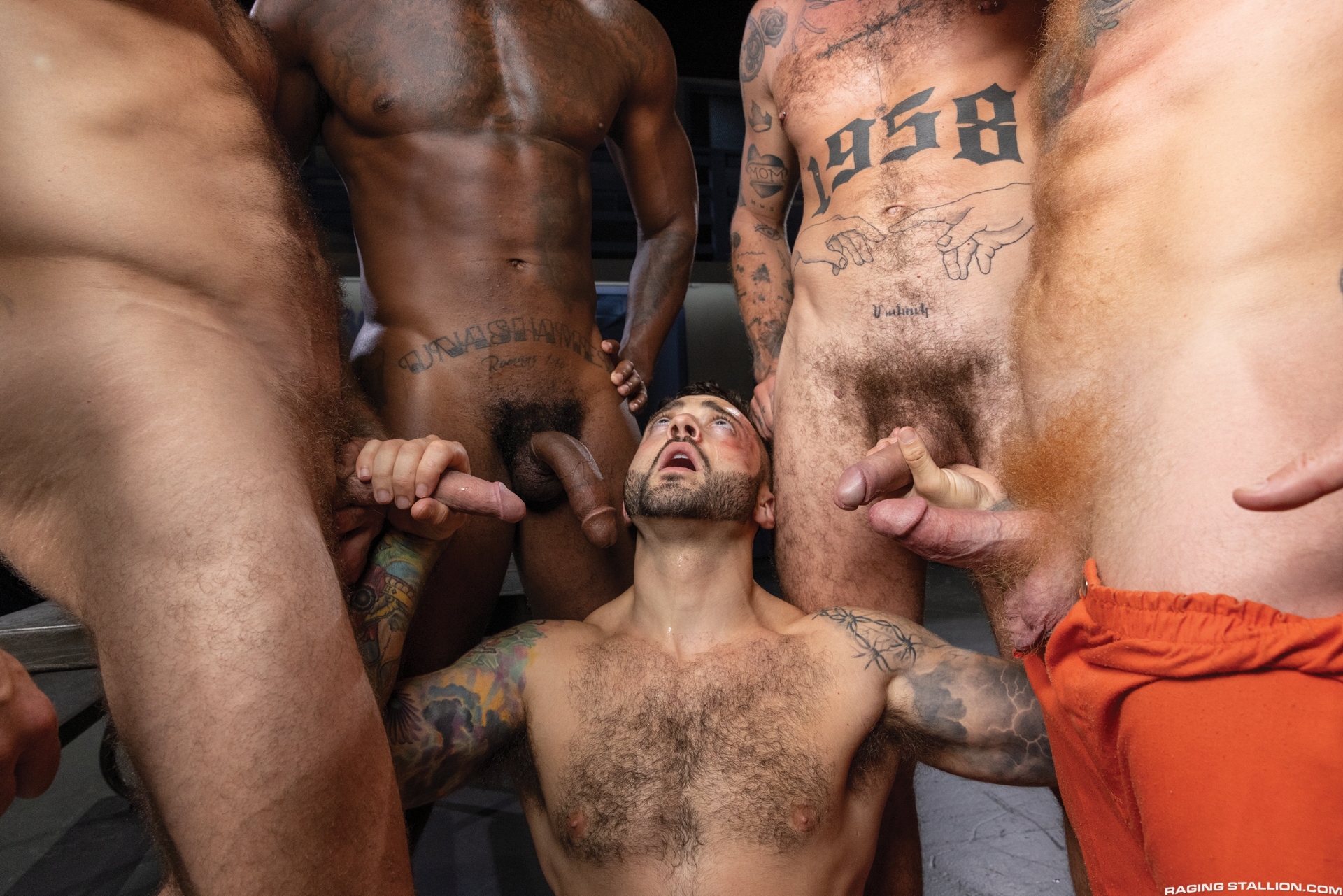 Trailer (watch full scene here):
[
Raging Stallion: Chris Damned, Reign, Alpha Wolfe, And Bennett Anthony Gangbang Drew Valentino
]