Sneak Peek: Former Helix Star Dylan Hayes Makes NextDoor Debut Being Fucked Bareback By Former Helix Star Julian Bell
Remember when former Helix stars used to move over to CockyBoys? That's so 2018. Now, NextDoorStudios is apparently the new CockyBoys, and today a former Helix star has landed there to continue his gay porn career. Twink powerbottom Dylan Hayes makes his NextDoor debut next month (this is an early sneak peek), and in a surprise twist (which was undoubtedly done deliberately by NextDoor), Dylan has been paired with Julian Bell, who is also a former Helix star.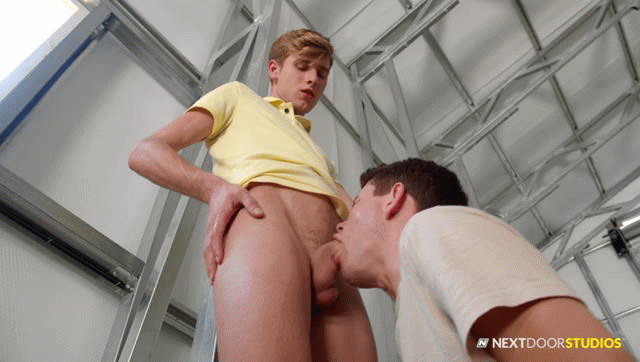 I thought NextDoor had a huge ranch in San Diego with tons of bedrooms, so I'm not sure why they're having Julian and Dylan fuck on a moving blanket on a concrete floor in an abandoned warehouse on the side of the road. Regardless, it's great to see old friends reunited!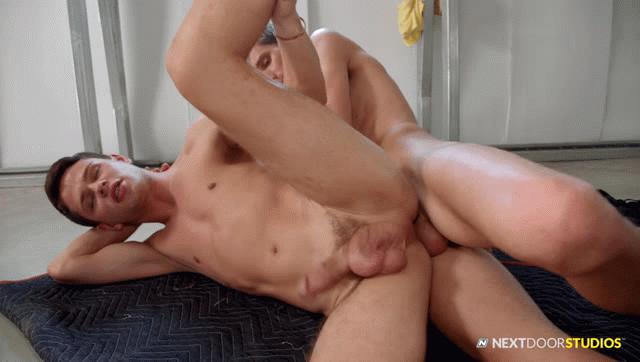 Dylan and Julian look good together, and they do a surprisingly nice job fucking on what had to be a very uncomfortable floor. Here's hoping NextDoor and director Rocco Fallon give Dylan and Julian beds (or at least patio furniture) to fuck on in their next scenes.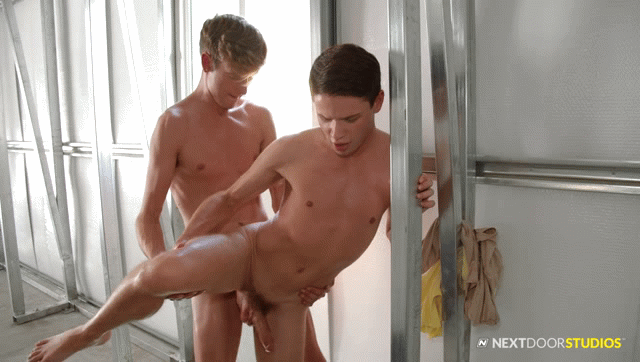 Trailer (watch full scene here):
[
NextDoor: Julian Bell Fucks Dylan Hayes Bareback
]