Exclusive: Here's The Full Trailer For Falcon's Earthbound, Starring Dean Monroe, Brent Corrigan, And Blake Riley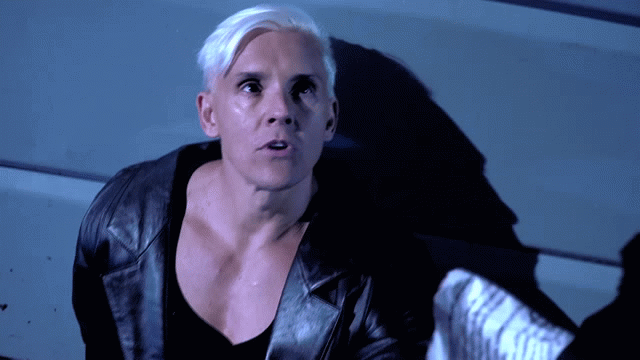 This wasn't supposed to be out until next week, but Str8UpGayPorn has obtained the full hardcore trailer for Falcon's upcoming big budget Earthbound (the sequel to 2005's Heaven To Hell), and it's presented below in its entirety. The Chi Chi LaRue-directed feature will have a cameo from gay porn legend Brad Patton, as seen above, as well as gay porn returns from Dean Monroe and Blake Riley.
Before the trailer, a few photos of the sex scenes, starting with what's probably going to be a major highlight for me: Andrew Stark and Armond Rizzo.
Wait, it looks like there's another highlight, with Andrew Stark fucking Trelino:
Actually…this might be really good from start to finish, as all the casting in all the scenes is pretty much perfect. For example, Arad Winwin and Sean Zevran in the SAME scene together is enough already, but then add in newcomer Gabriel Alanzo and Dean Monroe (being gangbanged!), and it's almost too much to handle:
Then, Johnny V. gets the bejesus fucked out of him (as you'll see in the trailer below) by Andre Donovan:
Then, it's hotness overload with beauties Brent Corrigan and Skyy Knox:
Oh, and then there is JJ Knight's monster cock going inside of Blake Riley's impossibly perfect bubble butt, just in case you weren't dead yet:
Earthbound's costumes, special effects, make-up, and creepy plot (it's something to do with a devil played by Dean Monroe, who sounds like a possessed Marlena Evans from Days Of Our Lives in 1995?) don't appear to interfere too much with the movie's overall sex appeal, which is a relief. If the sex scenes are focused on the sex, and the various plot points with the devil (or whatever) don't distract from the fucking, this should work great. We'll know for sure when the first scene is out on May 5th.
Here, finally, is the trailer:
[
Falcon: Earthbound
]