Eli Hunter Watches Straight Porn On His iPhone While Barebacking Deviant Otter
Eli Hunter might be a strong contender for 2015's King Of Cum-Guzzling, but he's playing it totally straight in his new bareback fuckfest with Deviant Otter.
Not only does Eli not guzzle any cum in this scene, he has to watch pussy porn on his iPhone in order to "get in the mood" to fuck Deviant Otter raw.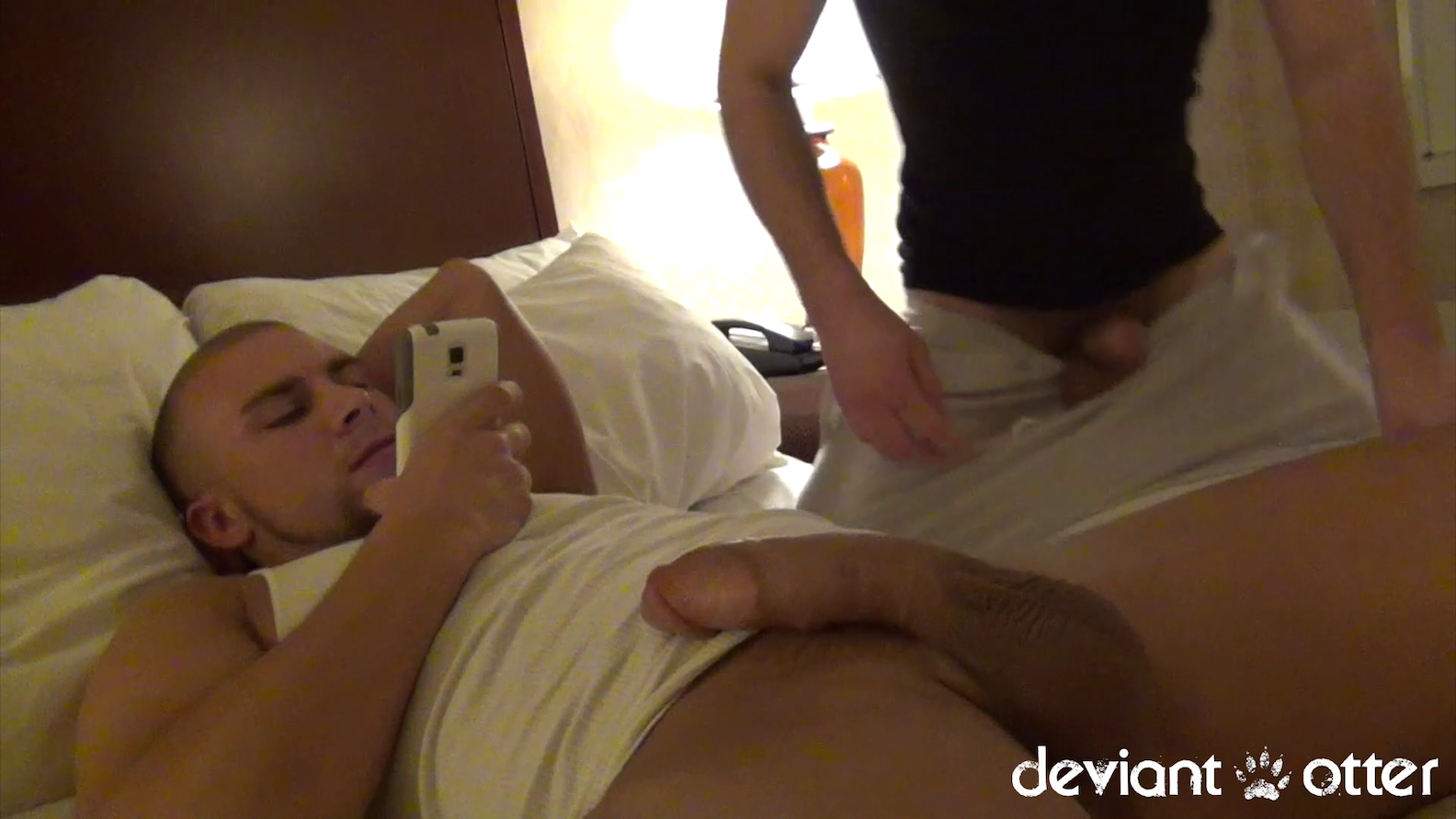 This concept might be hot for some, but most of us have already seen it a zillion times. Plus, given Eli Hunter's successful track record of busting nuts without any visual aids necessary, we know he doesn't need any straight porn to get the job done.
Once Eli finally puts the phone away, starts slamming some ass, and then pumps a load into Deviant's butt, the scene gets better. The first 15 minutes are pretty dumb though.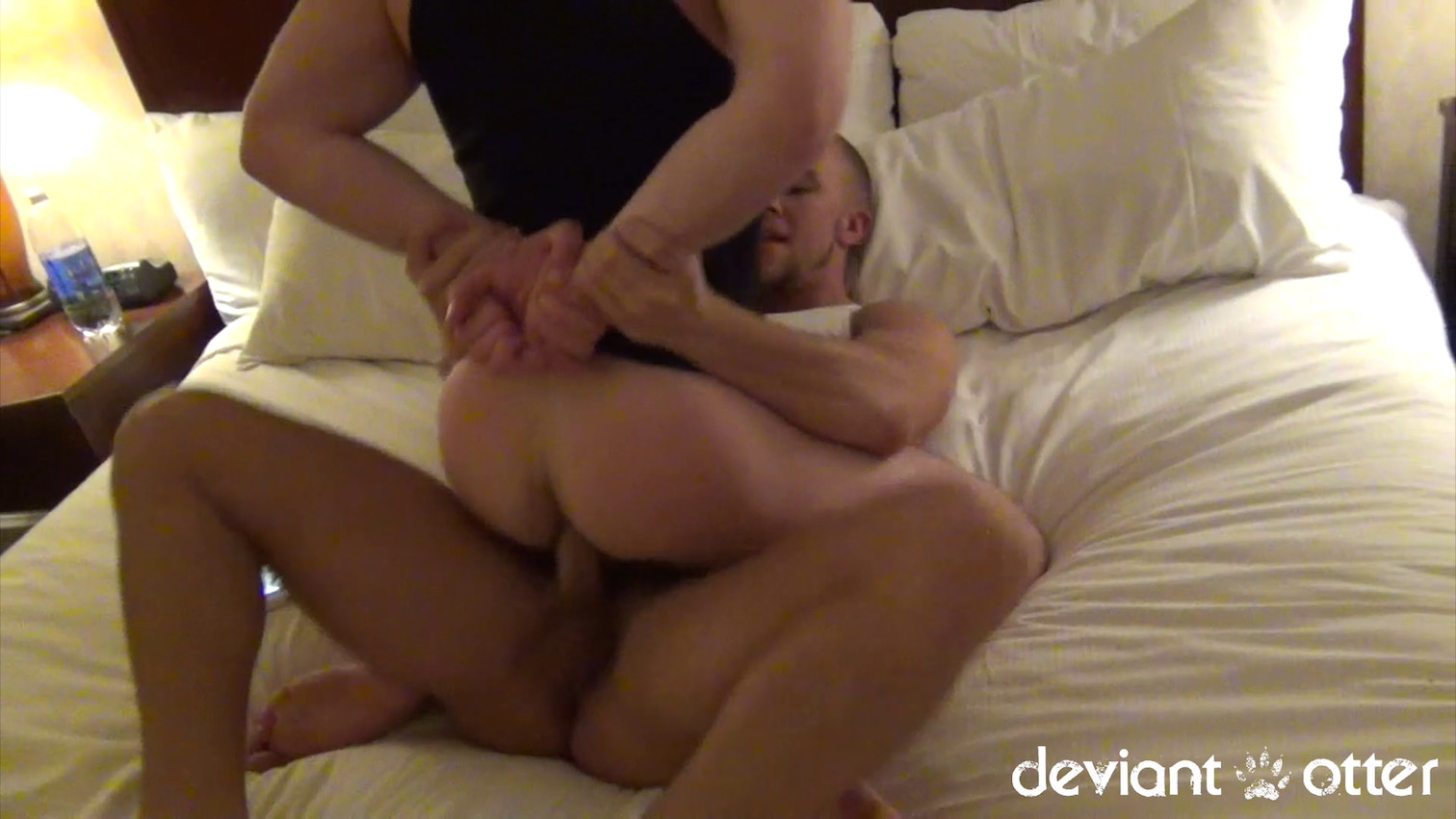 Trailer (watch full scene here):
[
DeviantOtter: Eli Hunter Fucks Deviant Otter Bareback
]