WATCH: Enrique Vera Drips With Sweat While Fucking And Cumming Inside Derek Caravaggio's Ass
Enrique Vera was already absurdly hot, but watching him drip with sweat while he slams Derek Caravaggio bareback today has elevated him to a God-like level of extreme and maximum hotness, for which I really don't have any words…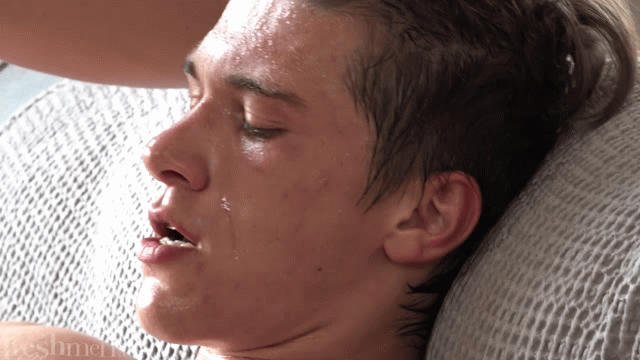 Fuck.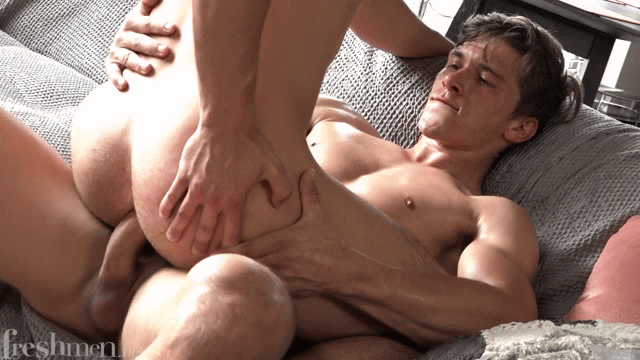 This is Enrique's ninth sex scene on Freshmen, and it is easily his best.
Description via Freshmen:
Enrique wants to head out to see some of the city but there is an approaching thunderstorm. Inclement weather oddly makes Derek horny and he would rather be showered in his buddy's cum than Mother Nature's rain. Always the one to go with the flow, Enrique acquiesces and demonstrates why he has the reputation of being one of the best cock suckers. Derek returns the favor, swallowing the whole of Enrique's long fellow. The two boys continue until they are both ready to rain cum. Derek is typically a top, but the somber sky has put him in a sultry mood for bottoming. Both guys give an energetic performance as sweat runs down both their cheeks.
This Freshmen duo was (obviously) filmed in someone's kitchen during a very hot day in Budapest (or, maybe someone left the oven on?). Whatever caused the temperature to rise and whatever caused Enrique to pour buckets of sweat, I support it 100%. Even Enrique's cum is pouring out in buckets:
Trailer (watch full scene here):
[
Freshmen: Enrique Vera Fucks Derek Caravaggio Bareback
]