By Which Hung Top Would You Rather Be Fucked Bareback: Ethan Metz Or Johnny Hill?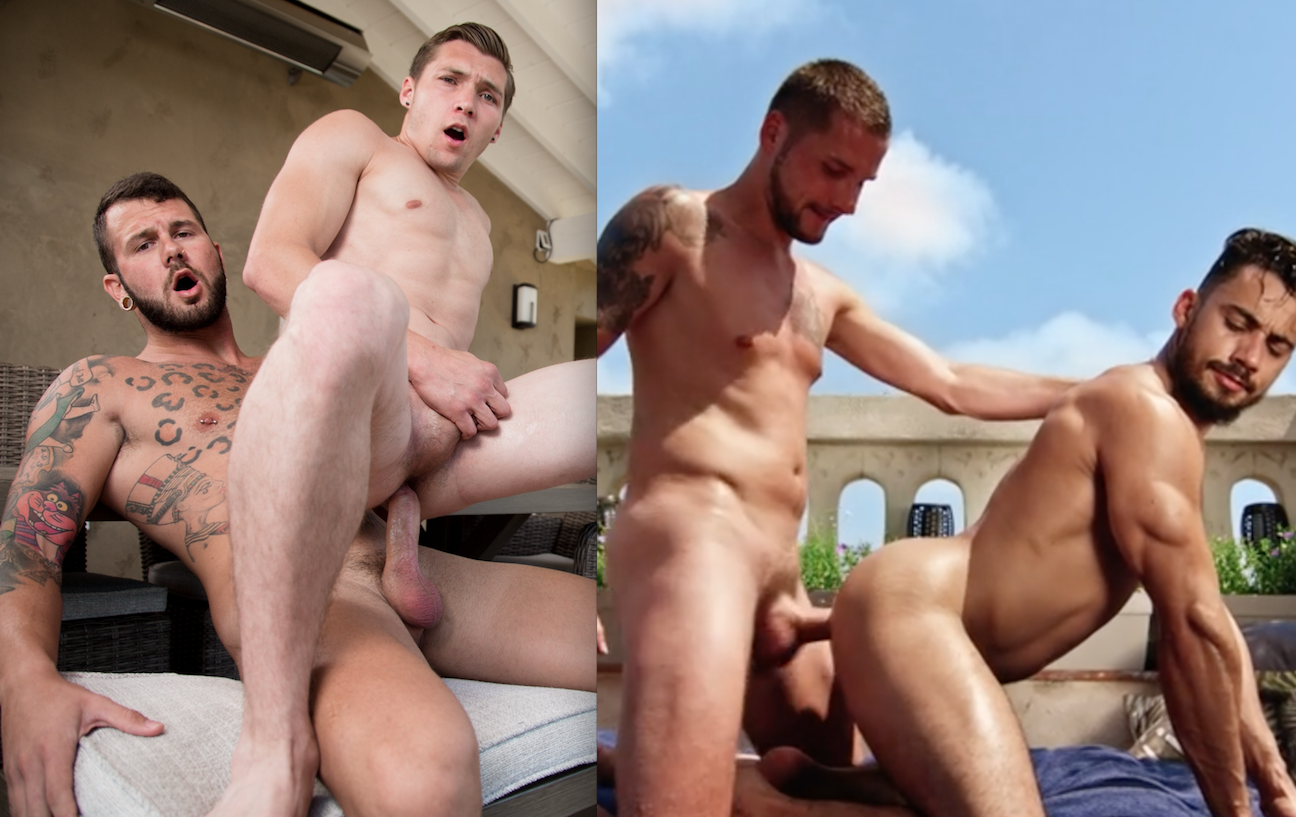 Two big-dicked tops, two lucky bottoms being fucked raw. If you could switch places with one of these bottoms and get your ass plowed by one of the bareback tops, who would you choose?
Ethan Metz, on TimTales? He's fucking beautiful new TimTales bottom Rafael Ferreira:
(Side note: I want that unicorn for my patio! So cute!)
Or, would you prefer to be fucked bareback by Johnny Hill at NextDoor? He's topping blond powerbottom Elye Black:
Preference in tops? Ethan is humongous, and while he might be too big for some, others would undoubtedly enjoy his endowment. Johnny's not as aggressive as Ethan, but he's also not quite as big, so he might be more comfortable?
Trailer for Ethan and Rafael (watch full scene here):
[
TimTales: Ethan Metz Fucks Rafael Ferreira Bareback
]
Trailer for Johnny and Elye (watch full scene here):
[
NextDoorStudios: Johnny Hill Fucks Elye Black Bareback
]