Exclusive: Former Gay Porn Star Tyler St. James Convicted Of Manufacturing And Selling Steroids, Running "Largest Illegal Steroids Lab In United States"
Former gay porn star Tyler St. James and several members of his family have been convicted of drug manufacturing, drug distribution, and money laundering, all in connection to a massive illegal steroid conspiracy in Tennessee that the family had been running since 2013. During the investigation, officials found that the gay porn star was operating "one of the largest clandestine steroids labs in the United States" with 22 co-conspirators, thousands of illegal sales transactions, and nearly $3 million in criminal proceeds.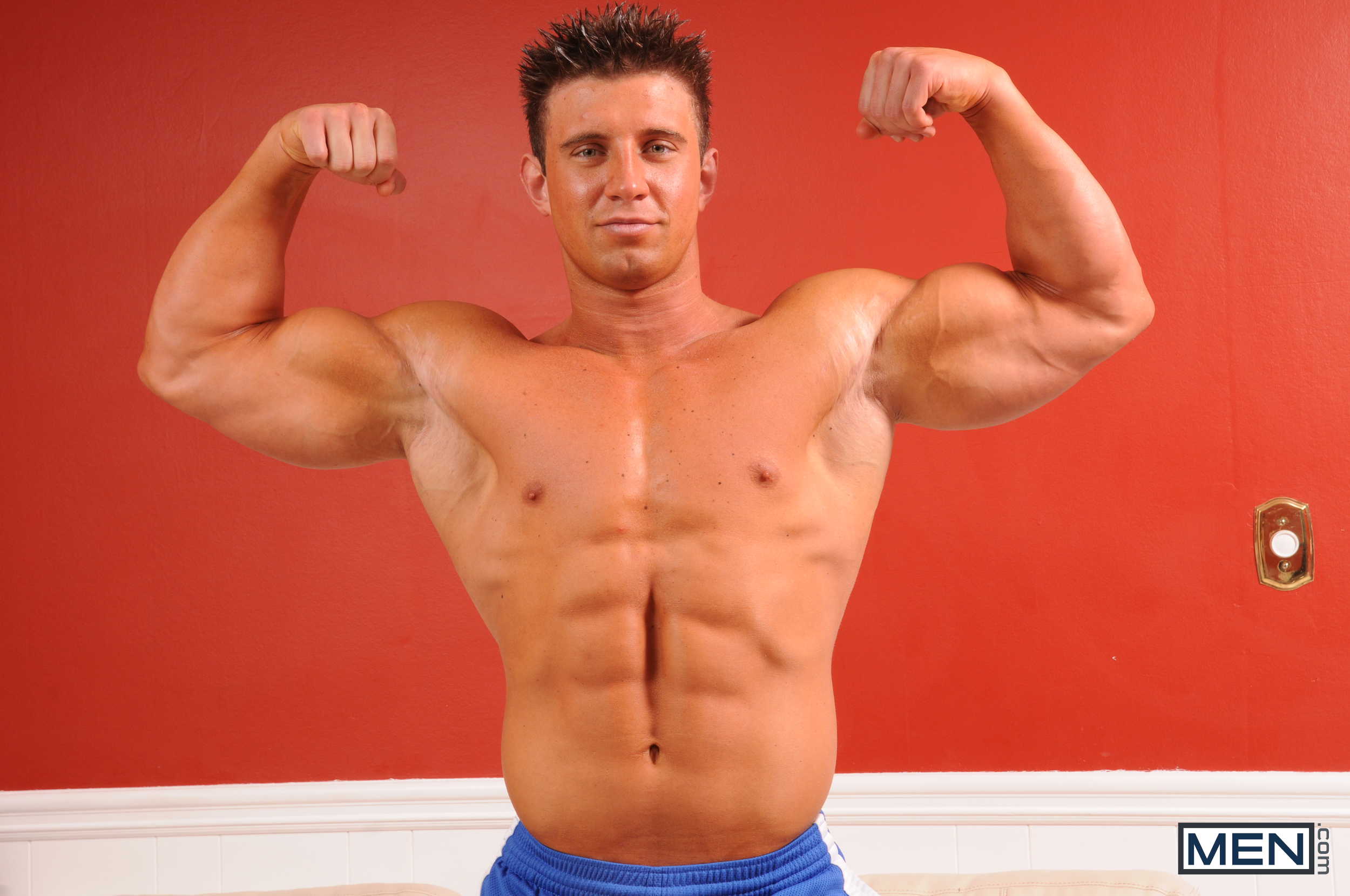 St. James—whose legal name is Joel Logan Pasternak—was one of the very first Men.com exclusive gay porn stars introduced in 2011, performing in nearly a dozen scenes there and at other studios, including the now defunct Jet Set Men. St. James/Pasternak appears to have been the ringleader of the illegal drug conspiracy, as he was given the lengthiest and most costly sentence: Nine years in federal prison and a $2.8 million fine.
The Justice Department's press release:
In May 2017, these individuals pleaded guilty to a federal indictment charging them with conspiring to manufacture and distribute anabolic steroids, a Schedule III controlled substance, and conspiring to launder money. Joel Logan Pasternak, 28, was sentenced to serve 108 months in federal prison and pay a $2.8 million monetary judgement. Edward Stanley Pasternak, 59, was sentenced to serve 36 months in federal prison. Lori Pasternak, 52, was sentenced to serve 12 months and one day in federal prison. Edward Pasternak and Lori Pasternak were also ordered to jointly pay a monetary judgement of $100,000. Upon their release from prison, all three of these individuals will be supervised by U.S. Probation for three years. Two other family members Joshua Pasternak, 32, and Jared Pasternak, 23, were both sentenced to serve four days of intermittent confinement, followed by five years of probation.  Additionally, Joshua and Jared were each ordered to pay a $10,000 monetary judgement.

The Pasternak criminal organization included 17 additional individuals who have pleaded guilty and are awaiting sentencing. Their scheme involved importing raw steroid powders shipped in misbranded packaging from China and other countries, which were converted to liquid, pill, and tablet form and marketed via the internet using the Incredible Hulk image and the name Hulkbody. Customers purchased the steroid products by sending money to Western Union, MoneyGram, and Walmart-to-Walmart Money Transfer using false identities. Over a three-year period, the Pasternak drug organization operated five different clandestine steroids labs in the Johnson City area, derived more than $2.8 million in criminal proceeds, engaged in thousands of sales transactions, and involved a total of 22 co-conspirators. Law enforcement officers found what is described as one of the largest clandestine steroids lab in the United States as part of the investigation.
Pasternak is now serving his sentence at a medium security correctional institution in Kentucky, where he's set for release in late 2024. He filed an appeal of his conviction earlier this week.
St. James/Pasternak may have been a user of his own illegal product, as evidenced by his appearance in most of his scenes, including this one with Derek Fox:
[
Men.com: Tyler St. James
]