Exclusive: Gay-For-Pay Porn Star Kurt Wild Arrested For Raping 10-Year-Old Girl
While former gay-for-pay porn star Kurt Wild is still facing multiple felony charges after being arrested last year for kidnapping and threatening to murder his wife in front of the couple's children, Wild (legal name Calvin Cornelius) is now facing even more disturbing charges after another arrest last month (while he was still behind bars pending trial on the domestic violence charges) for first degree rape and sodomy of a person less than 14 years old. Six felony charges were brought against Wild following a grand jury indictment last month in Texas County, Missouri.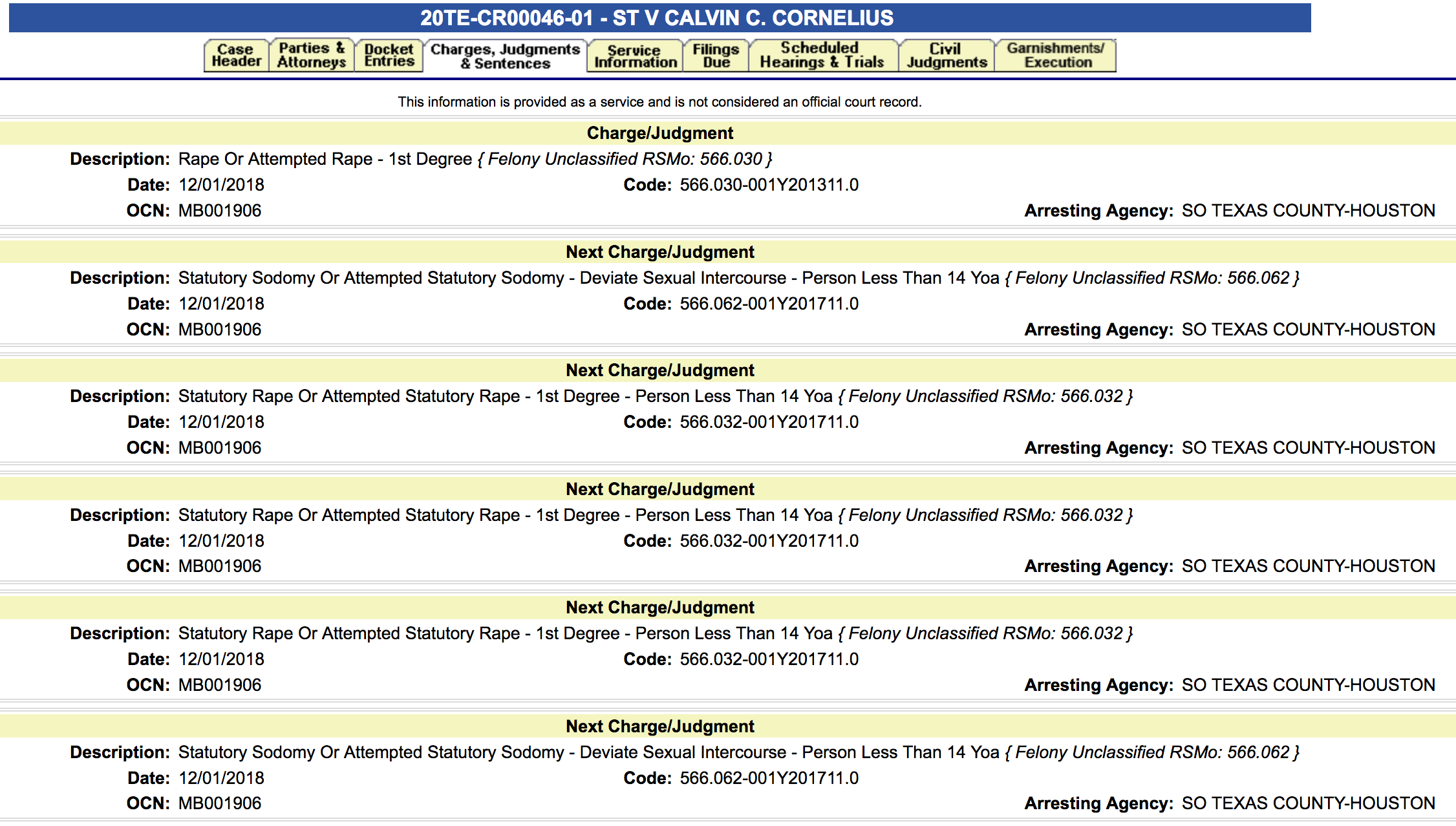 A local news report in Missouri identified Wild's victim as a 10-year-old female, and the report also stated that Wild has allegedly been abusing her over the course of several years.
Wild—who has at least seven children with the wife whom he allegedly assaulted and threatened to murder last year—pleaded not guilty to the rape charges earlier this week, and he remains behind bars pending trial on both cases. The next court date in the rape case is set for February 18th, while the trial for Wild's domestic violence and kidnapping case is set to begin on March 17th.
Wild made headlines throughout his gay porn career for his repeated retirements and comebacks, being fired from Subway, and his appearance on a 2009 episode of The Tyra Banks Show, where he discussed the then taboo topic of being a straight man working in gay porn.
Wild faces 10 years in prison for the domestic violence and kidnapping charges. If he's convicted in the rape case, he could be sentenced to life in prison.