Exclusive—Men.com Director Paul Wagner Responds To Performer Cyrus Stark's Claims Of Harassment On Set: "There Was Absolutely No Harassment"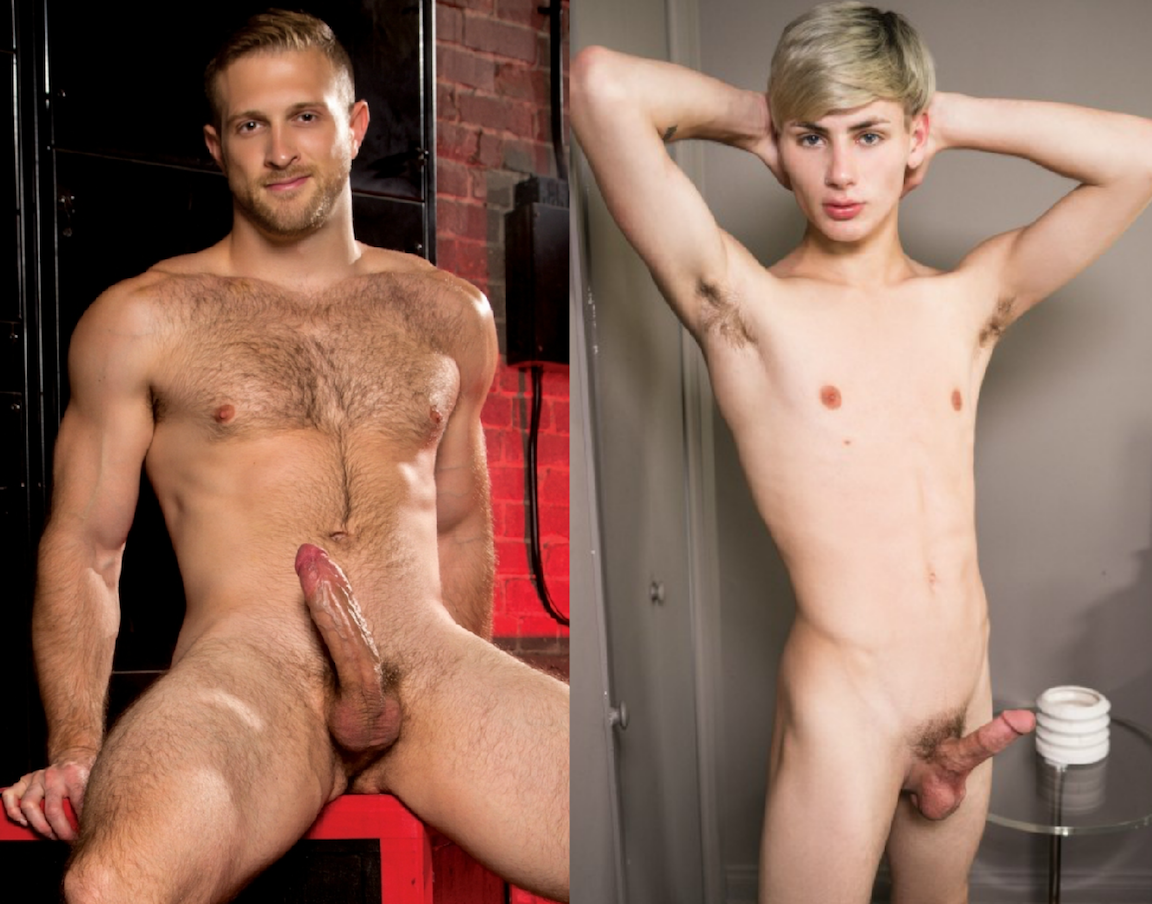 [Paul Wagner image via Falcon Studios; Cyrus Stark image via Men.com]
Earlier this week, Str8UpGayPorn reported on allegations from gay porn newcomer Cyrus Stark, who claimed that he was "sexually abused," "tricked" into signing model release forms, and didn't receive proper payments during a gay porn shoot in Los Angeles for Men.com, which was directed by Paul Wagner. According to Stark, director Wagner (himself a former gay porn star) was a "complete asshole" who made him "uncomfortable," and had him film "fake" sex scenes while he was bleeding. In Stark's lengthy complaint, he also states that his boyfriend was with him at a hotel following the shoot, where Wagner allegedly "harassed" him during checkout.
Today, Paul Wagner has issued a statement exclusively to Str8UpGayPorn in response to Stark's allegations. Wagner denies "tricking" or "harassing" Stark, says that Stark was paid in full, and provides other details about the shoot that may have led to Stark's complaint, including Stark's premature ejaculation on set, Stark's boyfriend not being allowed in the hotel room where models were booked, and Stark being "unable to perform."
Here's Paul Wagner's full statement to Str8UpGayPorn in response to Cyrus Stark (and ICYMI, read Stark's note for full context):
At Men.com we make a concerted effort to ensure our models are well taken care of in every aspect of their experience on set. We begin by informing them of our production standards and guidelines with respect to testing, travel, lodging, production timelines, etc. For that reason, I am responding to Cyrus Stark's claims below.

The day of the shoot in question, we began at 10:00 AM and did our normal b-roll (which lasted 45 minutes), had the models "prepare" for their scene and then did the photo setups. When the actual shooting began prior to 2:00 pm, both performers prematurely ejaculated in a very short span of time with only one set-up completed. We gave them both a couple hours to rest, but neither was able to perform that afternoon. We called the shoot at that point and paid the actors for the protracted day. We have the payments being provided on camera with the model addressing the fact that they have received the appropriate compensation. We do this so there is no question in the future.

Prior to Cyrus flying out to LA, he asked us if we would pay for travel for his boyfriend, as it was around the time of LA Pride. We informed him that we do not fly out boyfriends for shoots, nor could he share a room with him as he was going to have another performer as his roommate. While the models were doing b-roll on the day in question, another model arrived at the hotel room he was meant to be sharing with Cyrus. The model texted us saying there was a stranger in the hotel room—Cyrus' boyfriend—and that the hotel room was a complete mess. As the model didn't feel comfortable staying there, we eventually had to go out to the hotel following wrap to make certain that the room was habitable.

As he did not follow our clearly stated rules and was unable to perform that day, we released Cyrus from the next day's shoot. There was absolutely no "trick" or harassment of any kind. All payments including expenses are documented via camera, and Venmo reimbursements were paid prior to shoot day.

We wish all of our models to have a good experience on set and wish Cyrus well.