[UPDATED] Exclusive: OnlyFans Gay Porn Star Tony Goodfellow Arrested For Assault With Serious Injury Using Weapon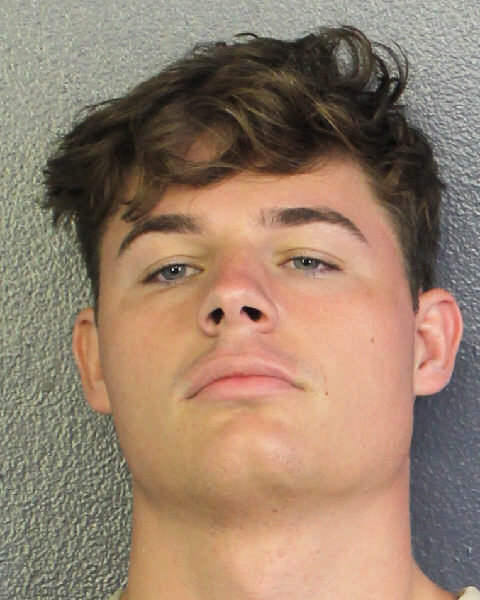 UPDATE: As suspected, Tony Goodfellow's arrest for assault and serious injury with a weapon is in fact a felony charge that came from another state, not Florida. So, while Goodfellow was arrested in Fort Lauderdale over the weekend, his extradition hearing is tomorrow, at which time he'll presumably be remanded to the custody of the state in which he's charged with the assault.
Str8Up is attempting to identify the state from which Goodfellow is a fugitive, and will update this report as details become available. This is a developing story…
Here below is the original report on Goodfellow's arrest, as published yesterday:
Str8Up can exclusively report that controversial OnlyFans gay porn star Tony Goodfellow was arrested in Fort Lauderdale, Florida this weekend on a felony assault charge after using a weapon to seriously injure an unknown victim. Goodfellow is being held without bond at the Main Jail in Fort Lauderdale, as seen in his inmate record:
It's not yet known if the "other state" reference on Goodfellow's record is noted because he's from another state (he's originally from Missouri), or if because the crime he allegedly committed was in another state.
Goodfellow has not appeared in studio gay porn, but he has performed in dozens of OnlyFans videos with the gay porn industry's most popular porn stars. Last September, Goodfellow made headlines and was excoriated by performers and fans after he posted a video to Twitter showing himself laughing while having gay sex in public as children walked by him and another man in a shopping center parking lot.
Court records and a police report detailing Goodfellow's arrest on Friday have not yet been filed with the Broward County clerk, but more information should be available later this week as Goodfellow awaits arraignment and trial.