Exclusive: Read The Letter Bruno Knight Wrote To The Judge Who Just Sentenced Him To Federal Prison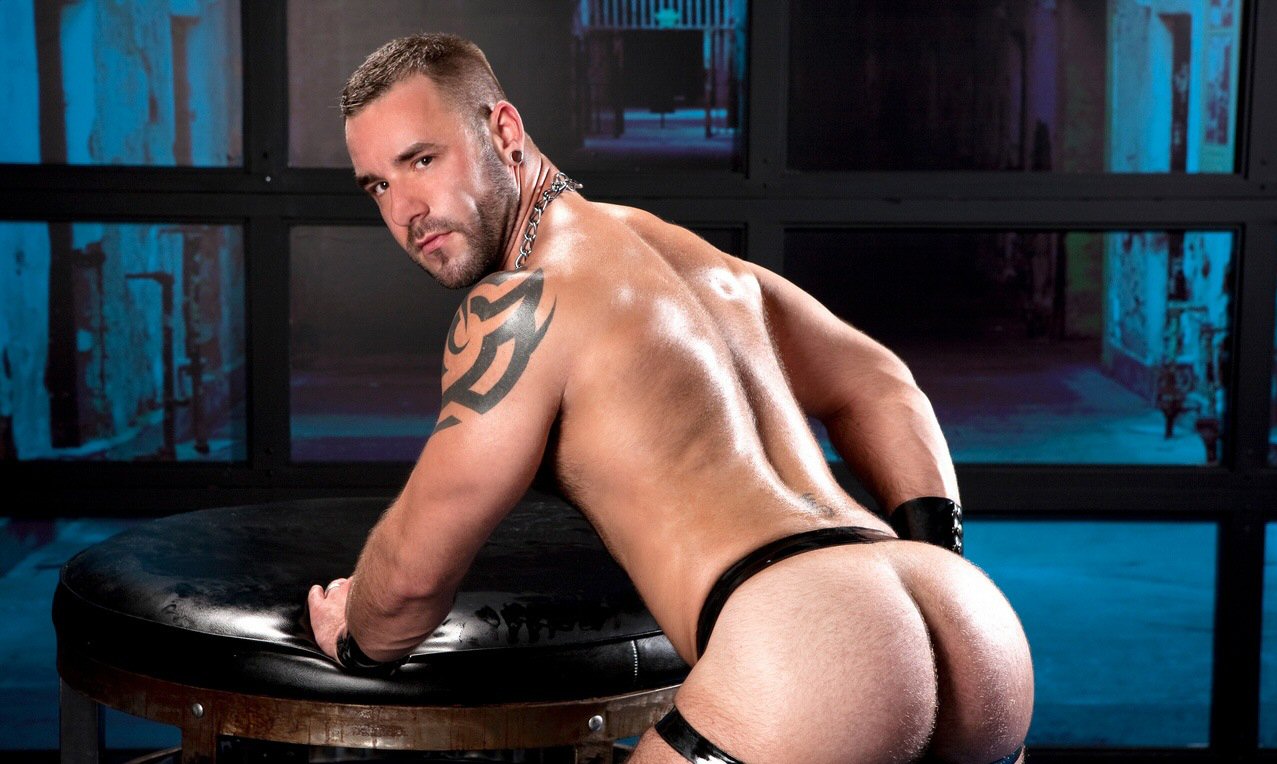 It was the sad and sickening story that only Str8UpGayPorn broke in an exclusive report last July, and now it's finally come to end.
ICYMI: Former gay porn star Bruno Knight tried to smuggle a half pound of crystal meth in his asshole while boarding a flight to London at LAX. On the jetway, federal agents quickly apprehended Knight, who confessed a few hours later and then defecated out three large containers—each one full of meth. Less than two months later, Knight (legal name Philip Gizzie) took a deal and pleaded guilty to one count of possessing meth with intent to distribute. A second smuggling charge was dropped from the indictment in exchange for his cooperation.
Now, this week, a federal judge has sentenced Bruno Knight to two years in federal prison, which will be followed by three years of supervised release. His defense attorney had hoped for a six-month sentence, telling City News Service, "He's not a sophisticated drug dealer…it was mostly for his personal use." A half pound of meth is for personal use?
Knight had obviously been hoping for leniency, too. In another Str8UpGayPorn exclusive, here is the letter Knight wrote to the federal judge who sentenced him, in which he actually begs for no prison time at all—something the judge obviously refused to consider.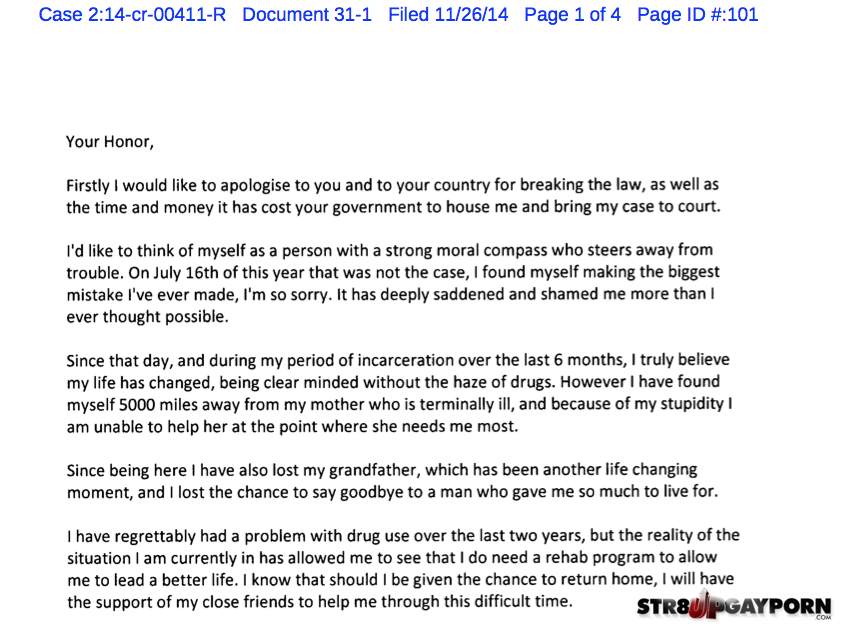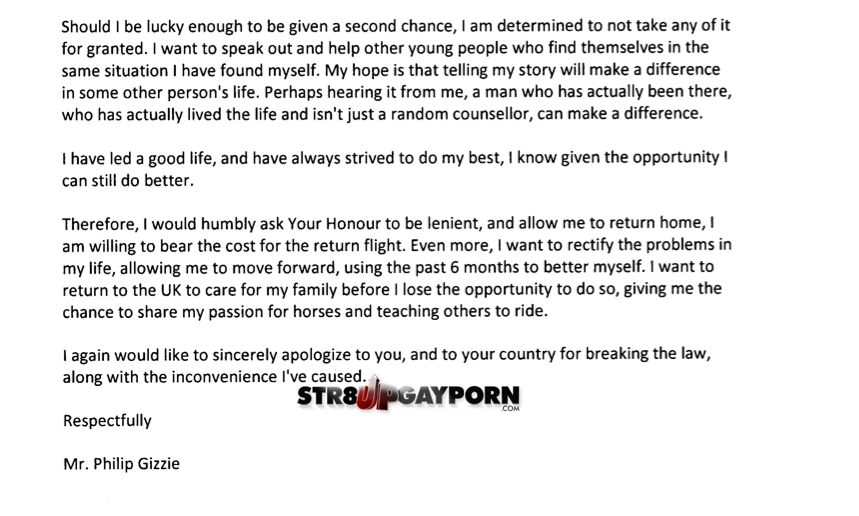 It's too bad Knight wasn't thinking about his family when he shoved a half pound of crystal meth up his butt and tried to board an airplane.
AND:
Also only on Str8UpGayPorn, here is another letter written to the sentencing judge. This one is from a friend of Knight's looking to sway the judge's opinion, and it includes a reference to a pony named "Pippin."
While neither of these letters served as a get out of jail free card, things could've been a lot worse. Knight was facing a maximum sentence of twenty years, but only got two. And with good behavior, overcrowding, and time already served, he'll probably be out in less than one.