Which Falcon Exclusive Are You Most Excited To See Fucking: Josh Moore, Arad Winwin, Or Cade Maddox?
Over the last month, Falcon Studios Group/NakedSword (a.k.a. "Naked Raging Hot Falcon") has signed not one, not two, but three exclusive models who'll be fucking in scenes on NakedSword, Raging Stallion, Falcon, and Hot House throughout 2019. Two are top only stars, and one is fully vers, and we've watched them in scenes at several other gay porn studios over the last few years. First up, it's big-dicked and versatile British hunk Josh Moore:
Then, they announced the signing of God-like Iranian muscle top Arad Winwin: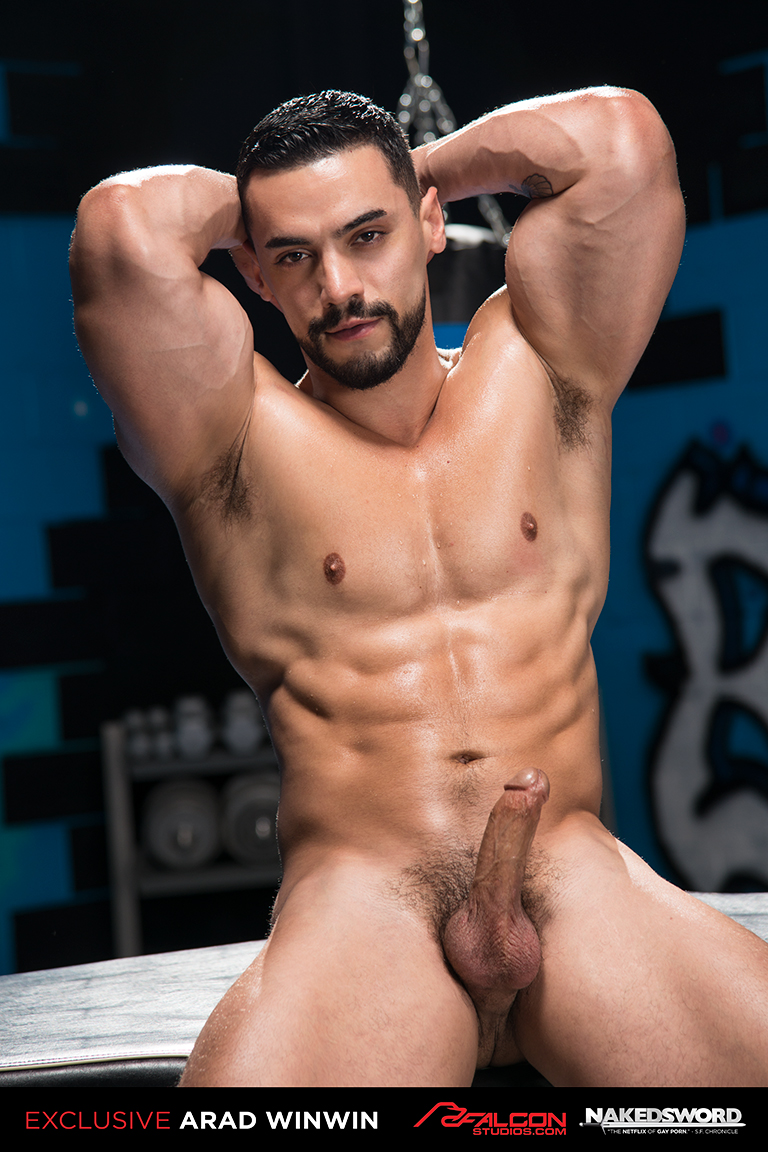 Finally, horse-hung powertop Cade Maddox was the newest exclusive who was announced today: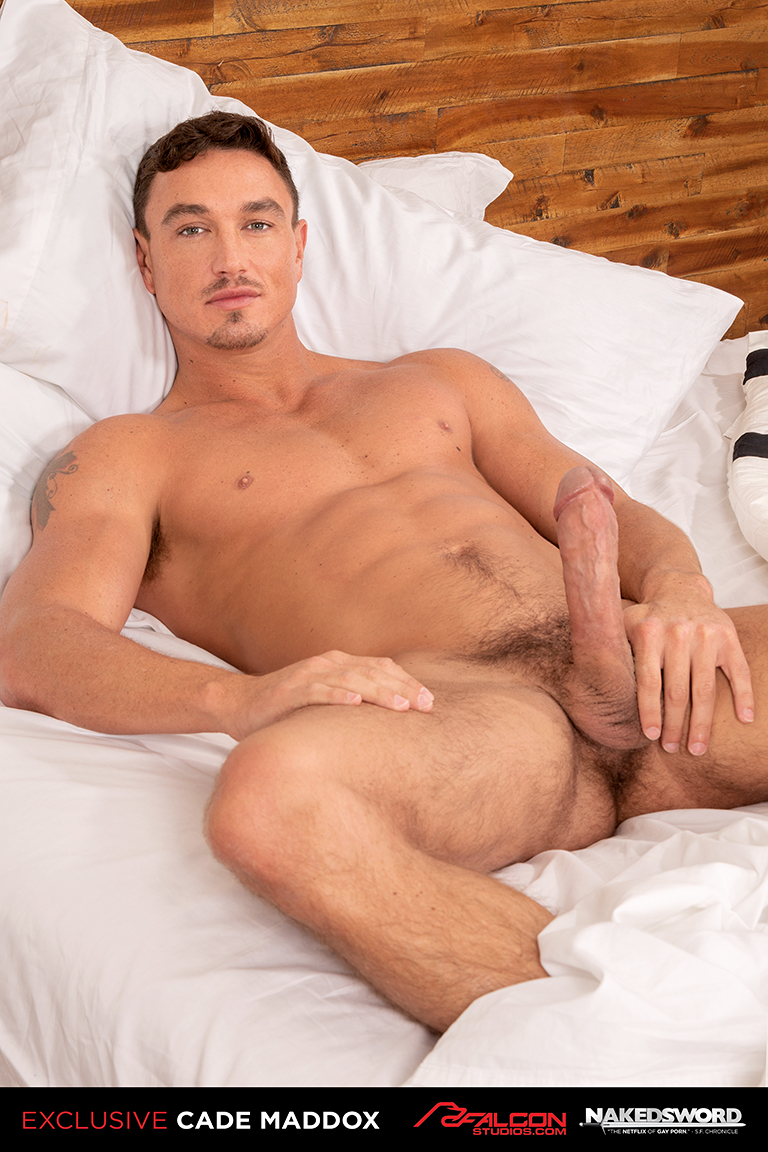 This is probably dating myself by about 20 years, but remember when Falcon would introduce brand new stars, who no one had ever seen before? I wish they could still do that every once and a while, but times are different now, and I guess they don't have a casting team that's able to recruit new guys.
That being said, Josh, Cade, and Arad are extremely gorgeous men who fit the Falcon mold perfectly, and they've done excellent work in dozens of scenes, so I look forward to all that they'll do this year. Who are you most excited to see fucking at Naked Raging Hot Falcon?
And, Josh Moore will be the first exclusive to have a scene released. He stars in Falcon's "London Calling," and his scene is out tomorrow with a cute model named Andro Maas:
Although Falcon has been releasing more and more bareback scenes recently, they obviously decided to use condoms for this one.
It's been so long since I've seen Josh fucking in a non-bareback scene, it's almost kinda kinky seeing his giant cock stuffed inside of a condom that barely fits?! Hot:
Trailer (watch full scene here):
[
Falcon: Josh Moore Fucks Andro Maas
]