Now There's A FamilyDick Family Living In A Trailer Park, Because Of Course
It was only a matter of time before FamilyDick introduced a family who lives in a trailer park. Meet the "Muck" family (perfect name), consisting of dad Matt Muck and son Toby Muck.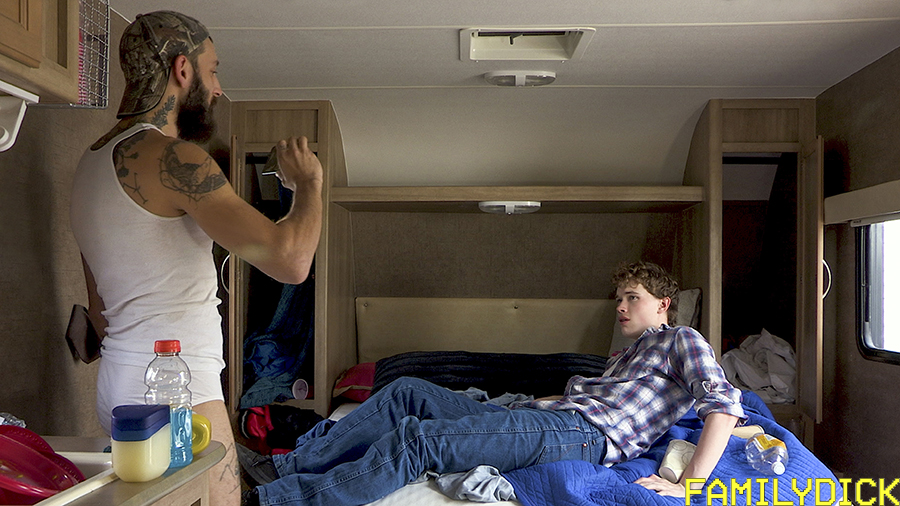 The "plot" for this FamilyDick scene has the son taking video of his passed out dad and ridiculing him for being a worthless drunk. The dad wakes up during filming, and he's not too happy about his son making fun of him on video, which of course leads to you know what. Let the incestuous white trash cock sucking and butt fucking begin!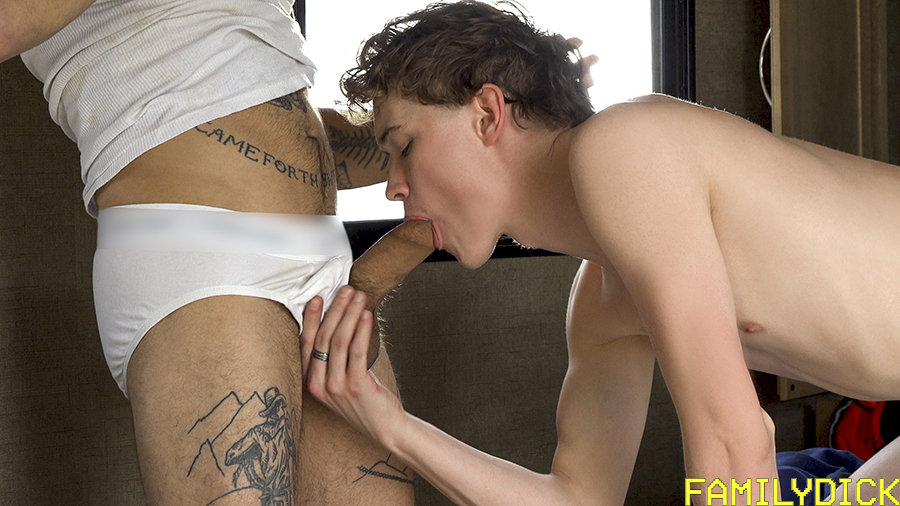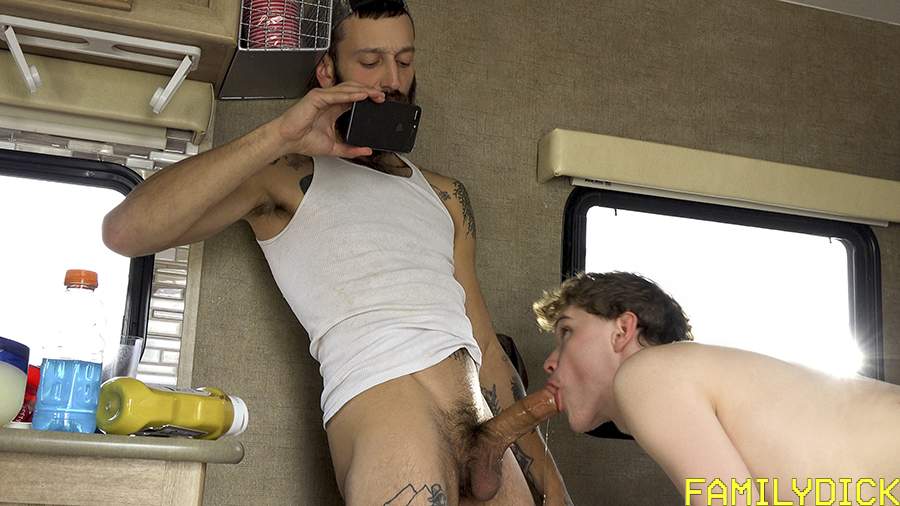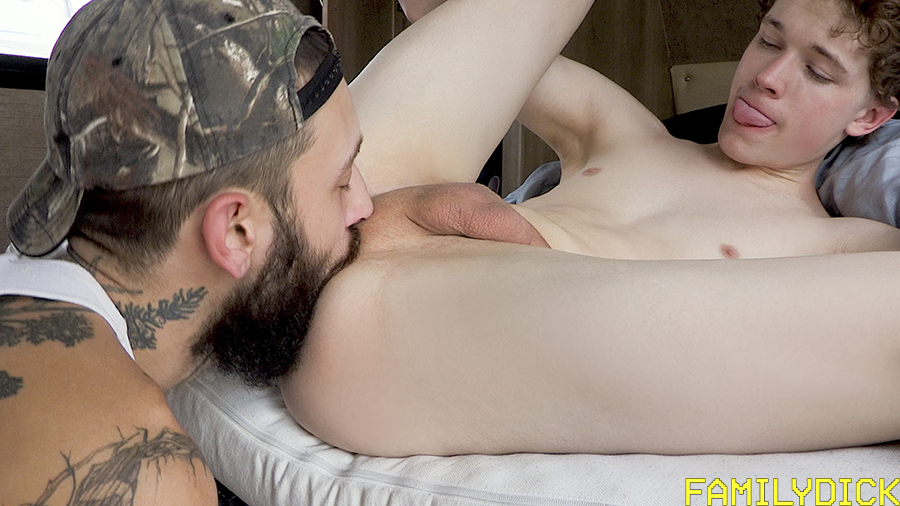 Trailer (watch full scene here):
[
FamilyDick: Matt Muck Fucks Toby Muck Bareback
]