Now The FamilyDick Mom Won't "Give Up That Pussy," So The Blue-Balled Dad Barebacks His Son Instead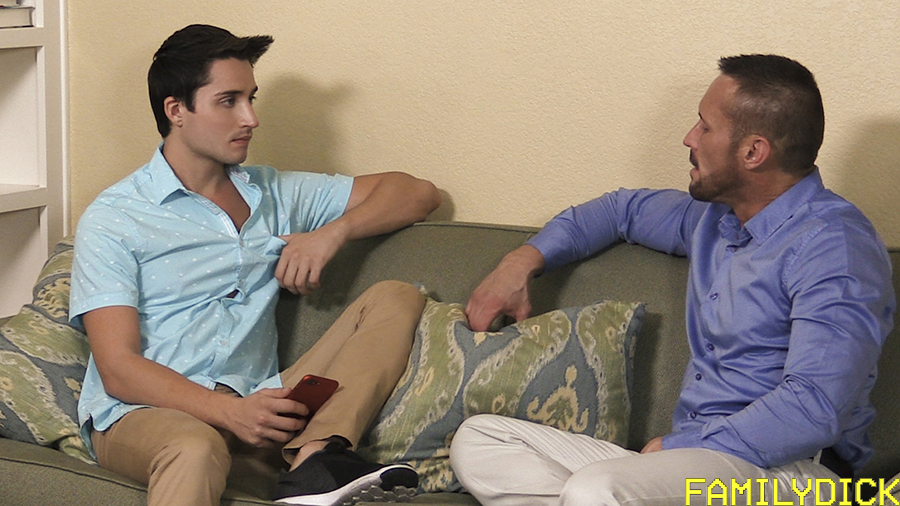 Well, this is one of the weirdest FamilyDick scenes I've ever watched? And that's saying something, considering all the other FamilyDick scenes we've endured.
In the incest-themed gay porn studio's latest update, step dad Myles Landon comes home with blue balls after his wife won't fuck him. So, obviously, he fucks his step son instead.
The step son is cute. If anyone knows his regular porn name (FamilyDick gives performers their own porn names that are used by FamilyDick only), leave it in the comments below.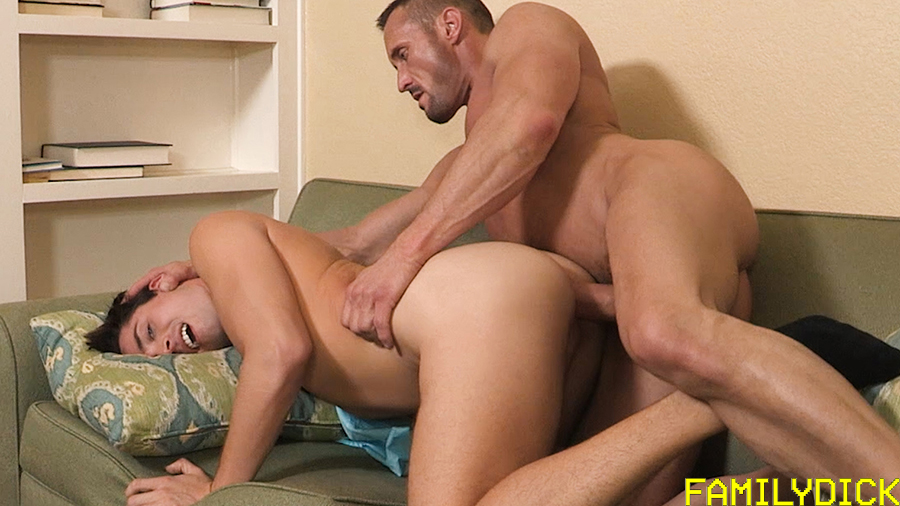 The conversation at the beginning of this clip ("your mom's a slut," and "please don't talk about my mom that way") might be one of the most awkward things I've ever seen. Welcome to gay porn in 2018. Trailer (watch full scene here):
[
FamilyDick: Angry Dad Barebacks His Step Son
]