Meet Kurt And Joel Morris, The New Family Members Fucking Bareback On FamilyDick
It's time for a new father and son duo to fuck bareback on FamilyDick, so please extend a warm welcome to the Morris family. The dad is Joel Morris (played by gay porn star Joel Someone) and the son is Kurt Morris (played by Kurt Niles—a thick-cocked twink you might've seen on 8teenBoy).
In this episode, the dad decides to show the son some gay porn while they're hanging out in his "man cave," and, as usual, you will never believe what happens next…
Joel is a good performer and one of the hotter dads FamilyDick has had recently, so hopefully the Morris family will be appearing in more episodes.
The son gets a deep creampie from the dad at the end of the fuckfest, which you can see a glimpse of below.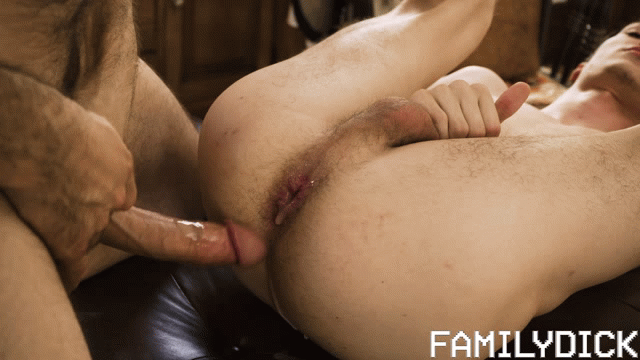 Trailer (watch full scene here):
[
FamilyDick: Joel Morris Fucks Kurt Morris Bareback
]