There Is Now A Gay Porn Studio Devoted To Family Members Fucking, And It's Called "Family Dick"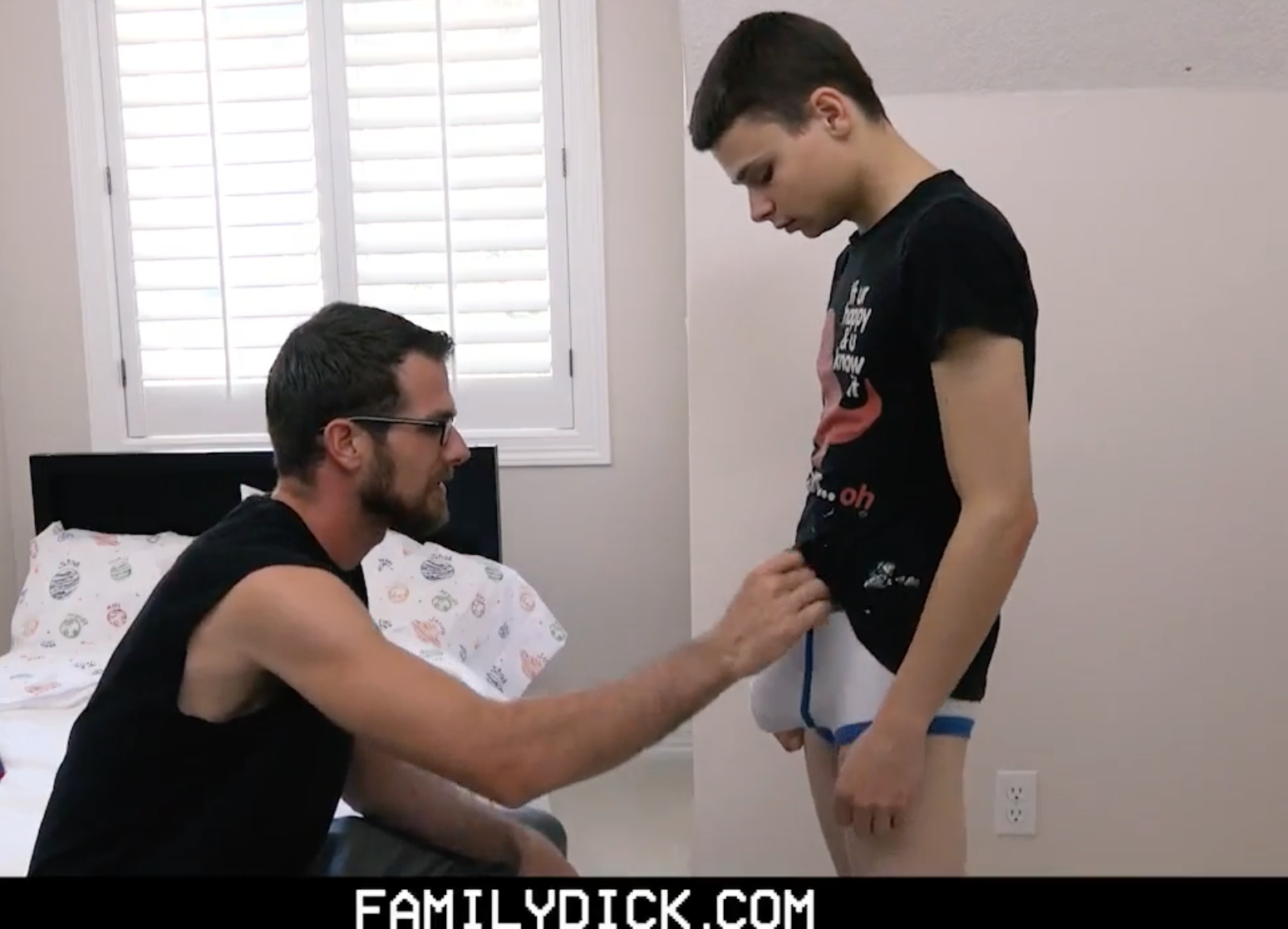 With a couple of exceptions, every single gay porn studio producing content today releases scenes (or, in some cases, full movies) featuring family members fucking. Now, there's a gay porn studio devoted entirely to family members fucking, and it's called "Family Dick" (of course).
Family Dick—which comes from the same content producers behind Mormon Boyz—does not feature actual family members, of course, and here's the disclaimer that runs before every Family Dick video:

Like most family-themed porn, Family Dick has the usual mix of step dads fucking step sons, step brothers fucking, and obviously a few uncles fucking step nephews, too. But, if you were to just randomly turn on one of the Family Dick videos, you might not be able to tell that they are fake/step family members, and it feels more authentic than any of the other family-themed gay porn I've seen.
This one below, titled "Big Boy Underwear," is possibly one of the most insane and uncomfortable videos I've seen in years? There's (obviously) a dad and a son, and after talking about needing to get him some new "big boy underwear," the step dad fucks the son, who repeatedly cries out "daddy!" and, "what if mom comes home?" Opening moments:
And the full trailer:
[
Family Dick: Big Boy Underwear
]
Here's another trailer, if this is a theme you can't enough of. This one features step brothers admiring their dad's big cock, and then fucking each other on top of the dad, who is apparently sleeping/passed out??
[
Family Dick: Passed Out Dad
]
There are a few recognizable faces on Family Dick, including Charlie Pattinson (above), and also Dante Colle (below), who plays a step son who sucks his step dad's cock through a glory hole at an adult book store.
Have a great weekend, everybody. I need to go shower in bleach for the next few days.