Wait, Now Family Dick Is Releasing Scenes That Do NOT Feature Family Members Fucking?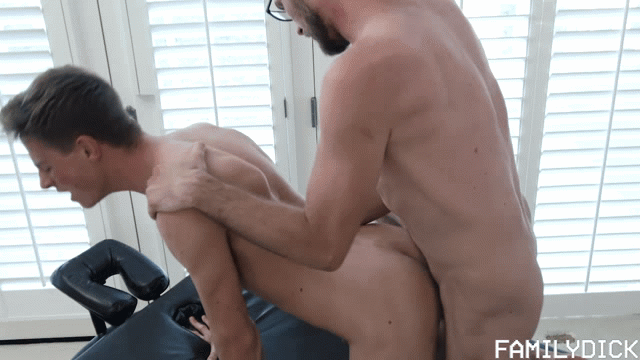 Last Friday, new gay porn studio Family Dick launched with several scenes featuring pretend male family members (step dads and sons, uncles and nephews, cousins, brothers, etc.) fucking, but now, just one week later, the studio has released a scene featuring two men fucking bareback who are NOT family members.
This scene, entitled "Massage From His Uncle's Friend," features exactly that, someone receiving a massage from a friend of a family member, not an actual family member. So, for people expecting to see family members fucking, this might be slightly offensive. Trailer (watch full scene here):
[
Family Dick: Massage From His Uncle's Friend
]
Has Family Dick let down viewers who were promised family members fucking? Or, is this just a special occasion, with a return to normalcy and family members fucking next week?