Introducing Donald, Don Jr., And Eric Trump, The New Group Of Family Members Fucking At FamilyDick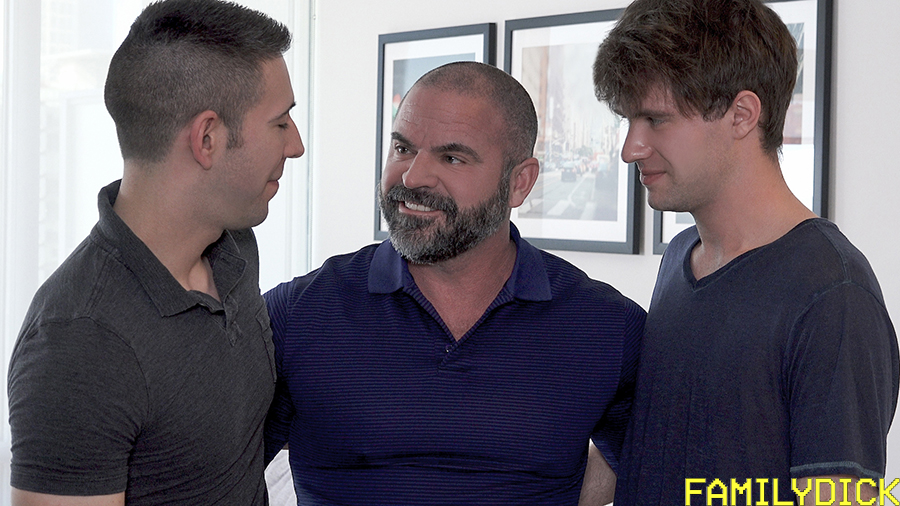 There's yet another new family at Family Dick (I guess the Armstrong clan really is gone for good), and because the studio has not assigned this family a name, I'm not sure what to call them? There are two sons and one dad, and none of them have first or last names, so for now I'm just going to refer to them as the "Trump" family, I guess. The dad will be named Donald, and the sons will be named Don Jr. and Eric.
Eric is the one with the longer, bushy hair on the left, while Don Jr. is the one with dark hair in the middle. That leaves Donald, the dad, on the right.
The scene starts with brothers Eric Trump and Don Trump Jr. french kissing, and things escalate quickly from there…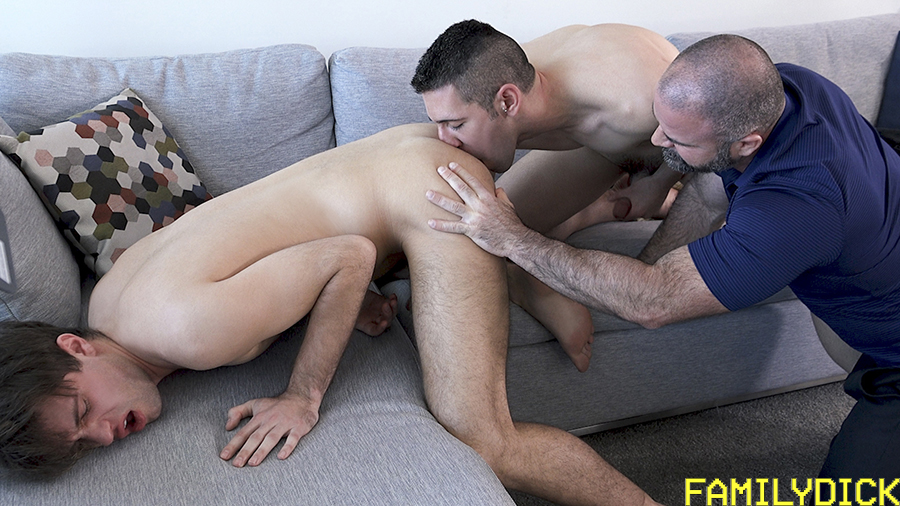 Eventually, Don Jr. eats Eric's ass, and then they do some sixty nine, with daddy Donald guiding them through their brotherly love. Then, Eric Trump fucks Don Jr. bareback: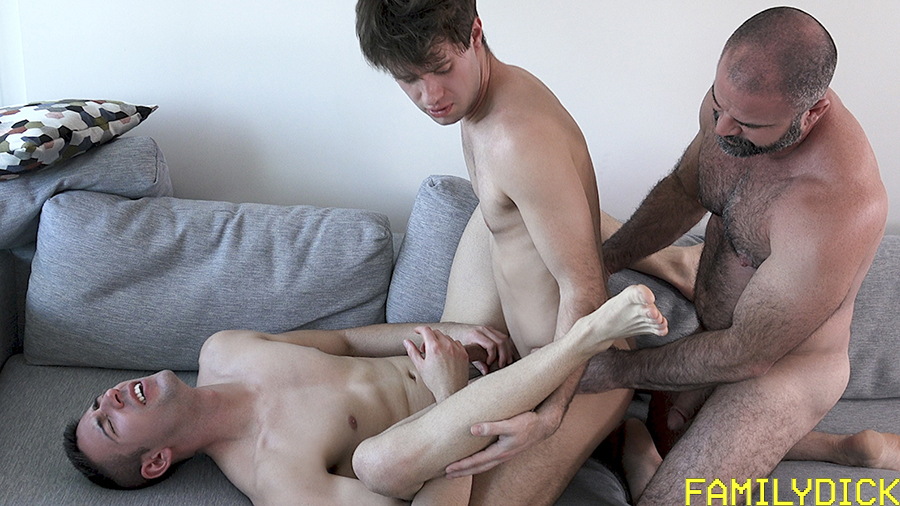 Then, there's a bit of a plot twist. Don Jr. and Eric are sick of being fucked by their dad, Donald Trump, so in this scene, Eric asks his dad if they can mix things up and let him and Don Jr. fuck him up the ass for a change. Surprisingly, he says yes, and Donald Trump lets his sons Don Jr. and Eric fuck him bareback, one after the other.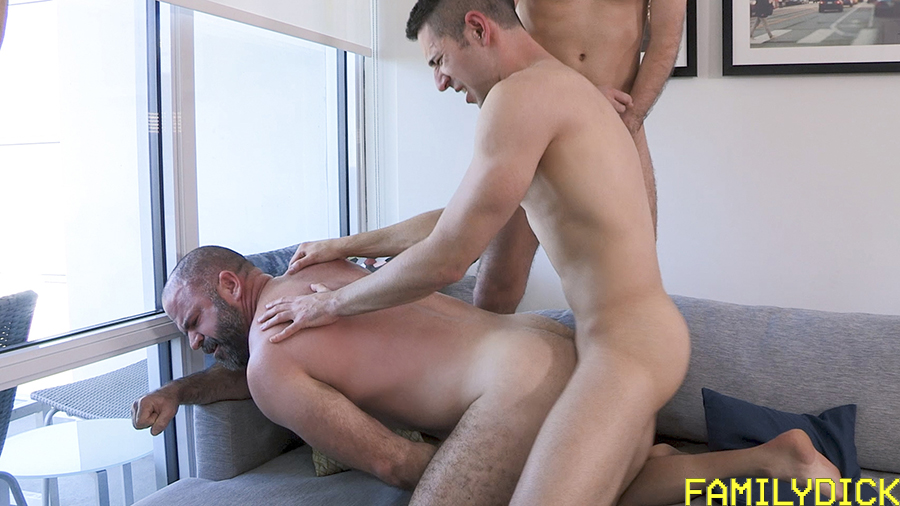 The Trump family mom (who we'll call "Melanie") is not home during this fuckfest, so Donald and his boys really let loose. Just a typical day in the Trump household. Trailer (watch full scene here):
[
FamilyDick: Don Trump Jr. And Eric Trump Fuck Donald Trump Bareback
]