FamilyDick's Austin Armstrong Announces Gay Porn Retirement After Finding NEW Daddy
Son Austin Armstong and step dad Jacob Armstrong made gay porn studio FamilyDick a household name after the studio launched last year. But, late last night, Austin announced that he's retiring from gay porn, which obviously means the end of his special relationship with daddy Jacob, and the end of FamilyDick's most beloved father-son powercouple. Turns out, Austin has found a new daddy!
Austin Armstrong (whose alternate porn name outside of FamilyDick has been Austin Xanders) has always been great, so it's not clear how retiring from porn would lead to him "bettering" himself. But, we're happy if Austin's happy, and we support his decision to choose a different path.
Little is known about Austin's new daddy, "Young Money 477," or whether or not Austin will remain friends with his former daddy, Jacob Armstrong (a.k.a. Alex Killian). Many had presumed that they were dating IRL, as they often spent time together off-camera: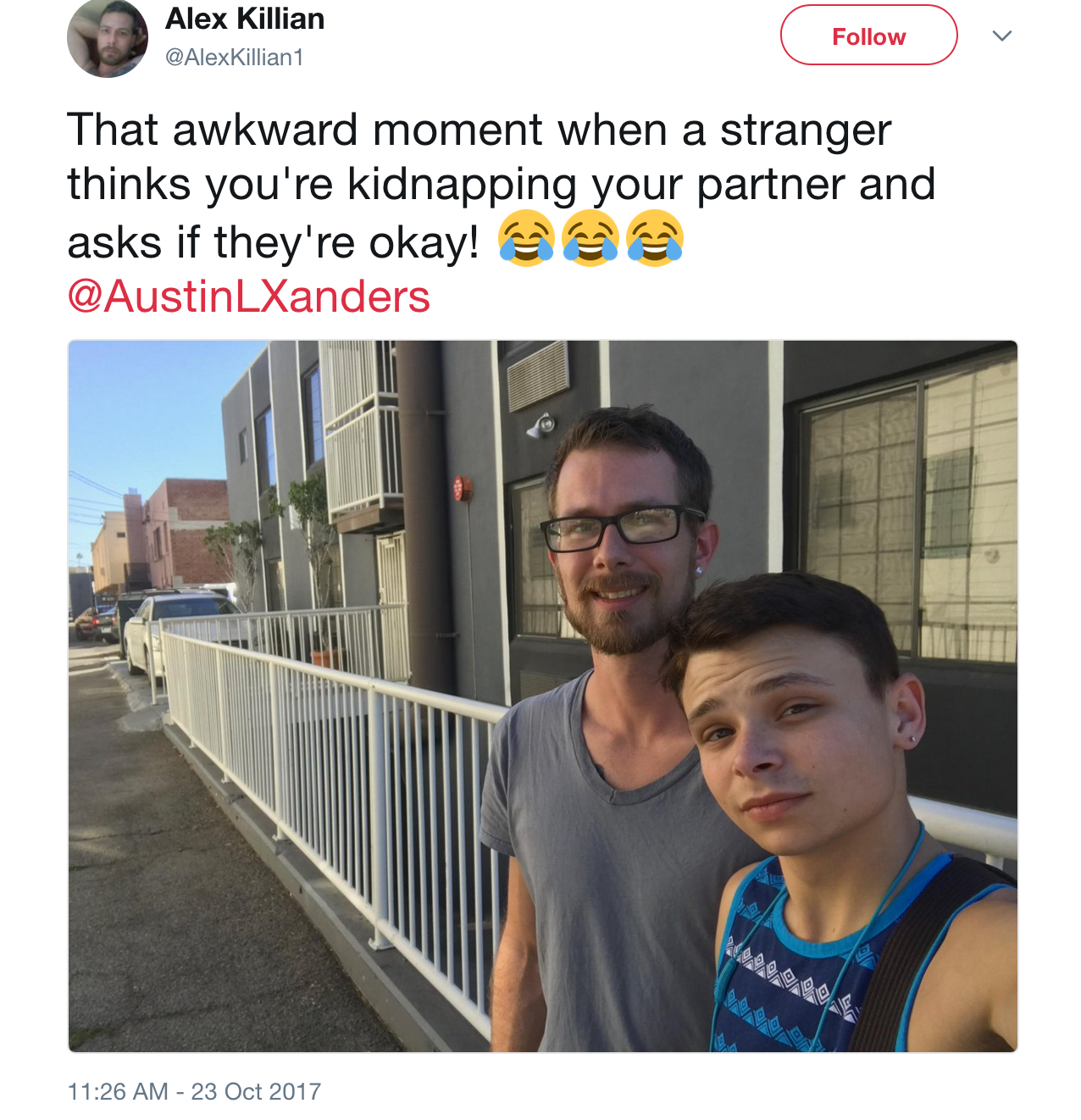 Last night, Austin confirmed to fans that his new daddy is not his "sugar daddie," and that their relationship is a "two way road":
Austin and Jacob Armstrong's last scene together was actually a crossover scene filmed with FamilyDick partner studio YoungPerps, and it was released last month. As you'll recall, after Austin was caught shoplifting, he and his father let the security guard butt fuck them both bareback in exchange for him not calling the police:
[
YoungPerps: Armstrong Family Fucked Bareback
]
There could be unreleased Armstrong family scenes still coming, but Austin did inform fans that he won't be operating his Twitter account going forward, and his decision to retire is final, noting that porn is his "last priority" now:
For old time's sake, here was the very first FamilyDick scene featuring son Austin and daddy Jacob. While it's sad to see any family torn apart, we'll always have the memories of all the good times they spent together:
[
FamilyDick: Big Boy Underwear
]