Battle Of The Gay Porn Father And Son: Terry Lynton Vs. Perry Lynton
Today's Who Would You Rather? is unlike any we've ever had before, because the two gay porn stars you're choosing between are a real-life father and son.
On the left, it's the father, whose name is Terry Lynton. His solo was filmed in 2004, but it was unreleased until today. On the right, it's the son, whose name is Perry Lynton. His solo was also released today. Who would you rather?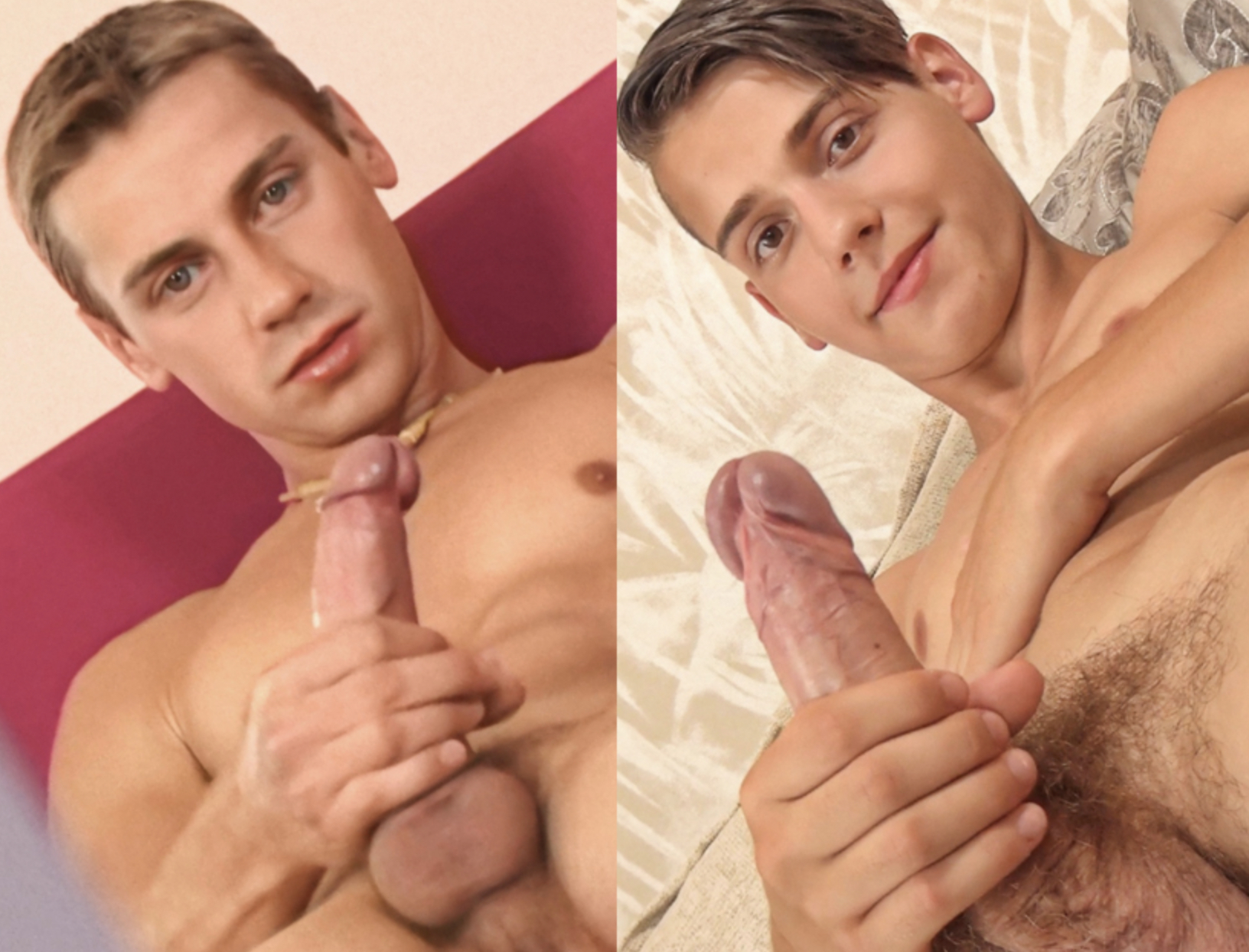 Both solo videos are now up on BelAmi, but it's daddy Terry who had his jerk off video originally filmed 19 years ago. Yes, you're reading that right, he was filmed nearly two decades ago. BelAmi doesn't say when son Perry's video was filmed, but it was presumably within the last two or three years. Terry vs. Perry:
Here's BelAmi's explanation for how the Lyntons both ended up jacking off at the same gay porn studio:
Our casting guy today comes with a bit of a story. After filming this casting, Perry went on to film quite a bit for some other studios (although not for us), however, that is not the story. Perry came to us, not via a scout or our normal casting process, but via his father, who did a casting for us back in 2004. When Perry asked his Dad for some cash, he suggested that he go and try out with us and earn the money instead… I'm pretty sure that this is not the first, 2nd generation model we have had, but it is the first that has been noticed…. so now we really can claim to be a family company…
I'm guessing that Perry wasn't even born yet at the time of his dad's solo video, or if he was, he was still a baby. Regardless, it's touching to see the family tradition of stroking your cock for cash being passed down from one generation to the next. Who knows, maybe in 20 years from now, we could see another Lynton man on-camera at BelAmi. First Terry, now Perry…and then maybe Larry, Harry, or Barry!
It looks like the father and son have similar cocks both in shape and size.
No word on how Mrs. Lynton is reacting to both her son and her son's father becoming gay porn stars, but hopefully she's proud that the family business is thriving.
Have a preference in Lyntons?
Trailer for son Perry Lynton (watch full scene here):
[
BelAmi: Perry Lynton
]
Trailer for father Terry Lynton (watch full scene here):
[
BelAmi: Terry Lynton
]