[Updated] Fiancés Logan Moore And Josh Moore Have Broken Up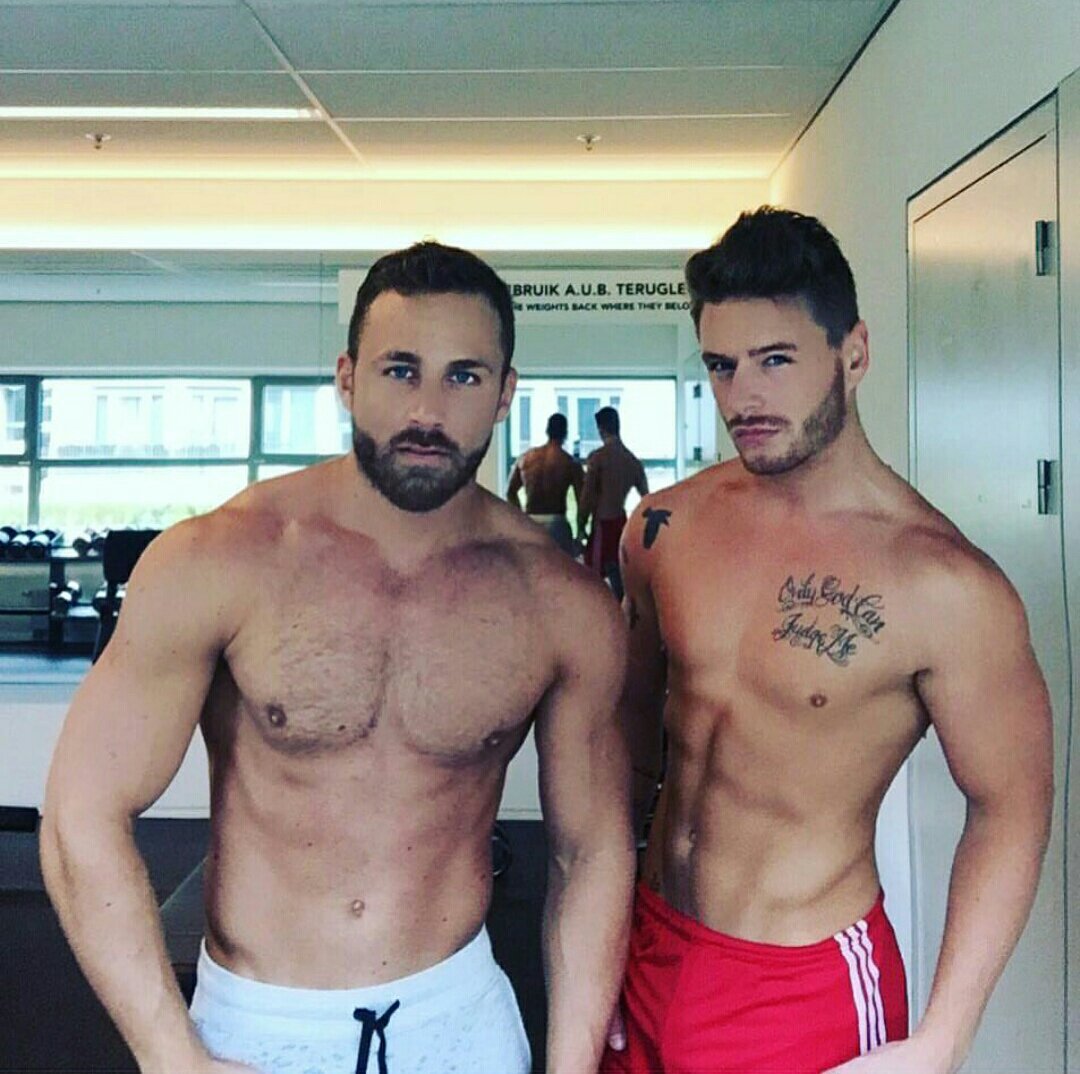 It's a sad day in gay porn powercouple news, as former fiancés Josh Moore and Logan Moore—who faced several highly publicized struggles together during Josh's escape from Lucas Entertainment last year, as studio owner Michael Lucas harassed the couple for months—have officially broken up.
The news came from Logan Moore himself, who made the announcement via Twitter this morning:
Bad news! Sorry guys this happened two weeks ago im sick from what happened and sorry for all future jobs but Josh doesn't wanna work! LM pic.twitter.com/LYKMyrBgYl

— Logan Moore (@LoganMoorePorn) April 19, 2017
As fans will recall, the Moores became engaged just six weeks ago in Hawaii. Obviously, that engagement is now off.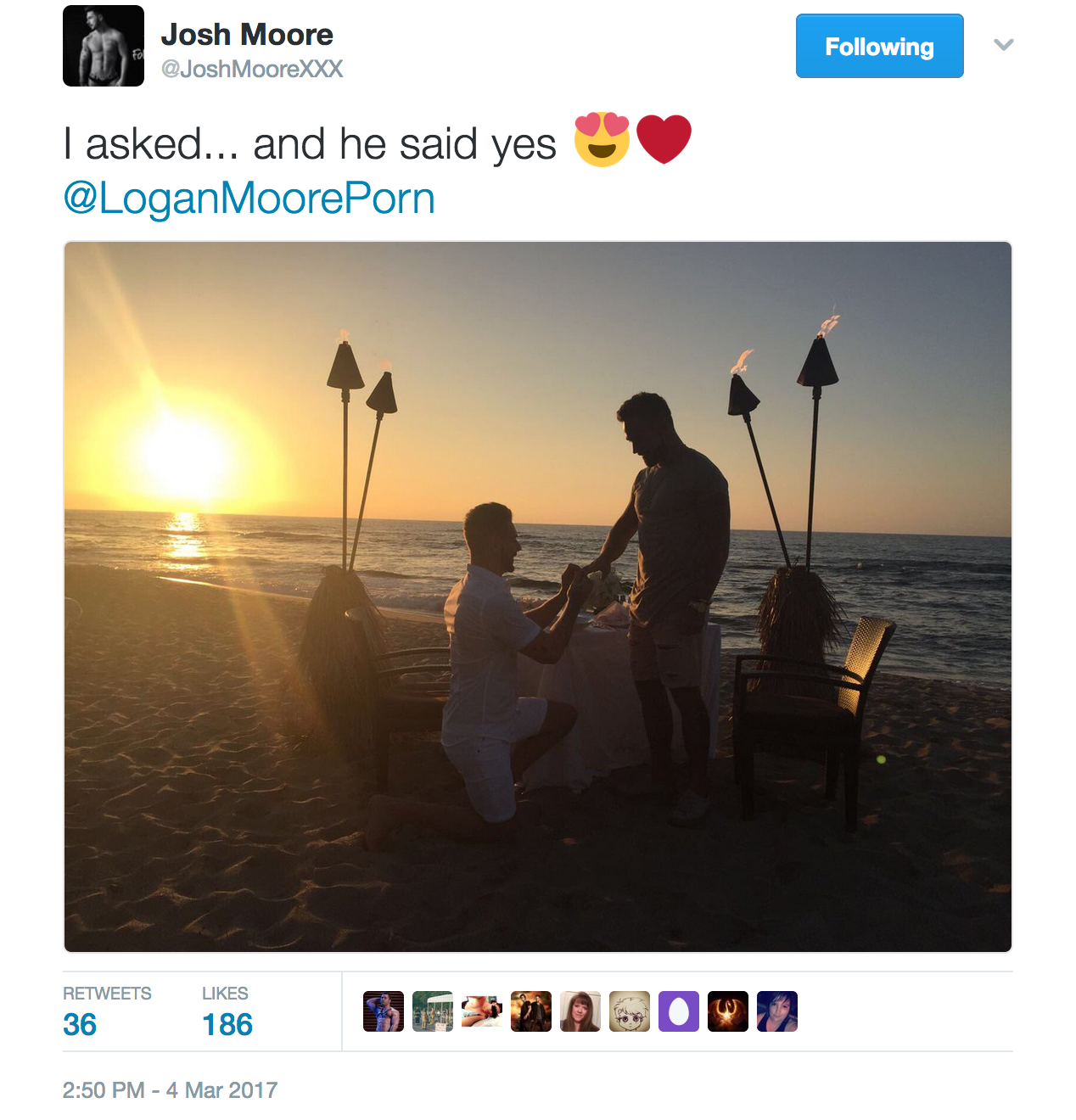 As noted in Logan's tweet this morning, Josh Moore is apparently retired from gay porn, as he "doesn't wanna work." (Josh Moore has not yet responded to Logan's tweet or his video.)
ADDED:
Things don't seem to have ended on a positive note, as Logan Moore is telling Twitter followers that Josh Moore "doesn't have the right" to Logan Moore's "fame," and he doesn't have the right to use his last name (even though "Moore" is, of course, their porn name, not the legal last name of either performer).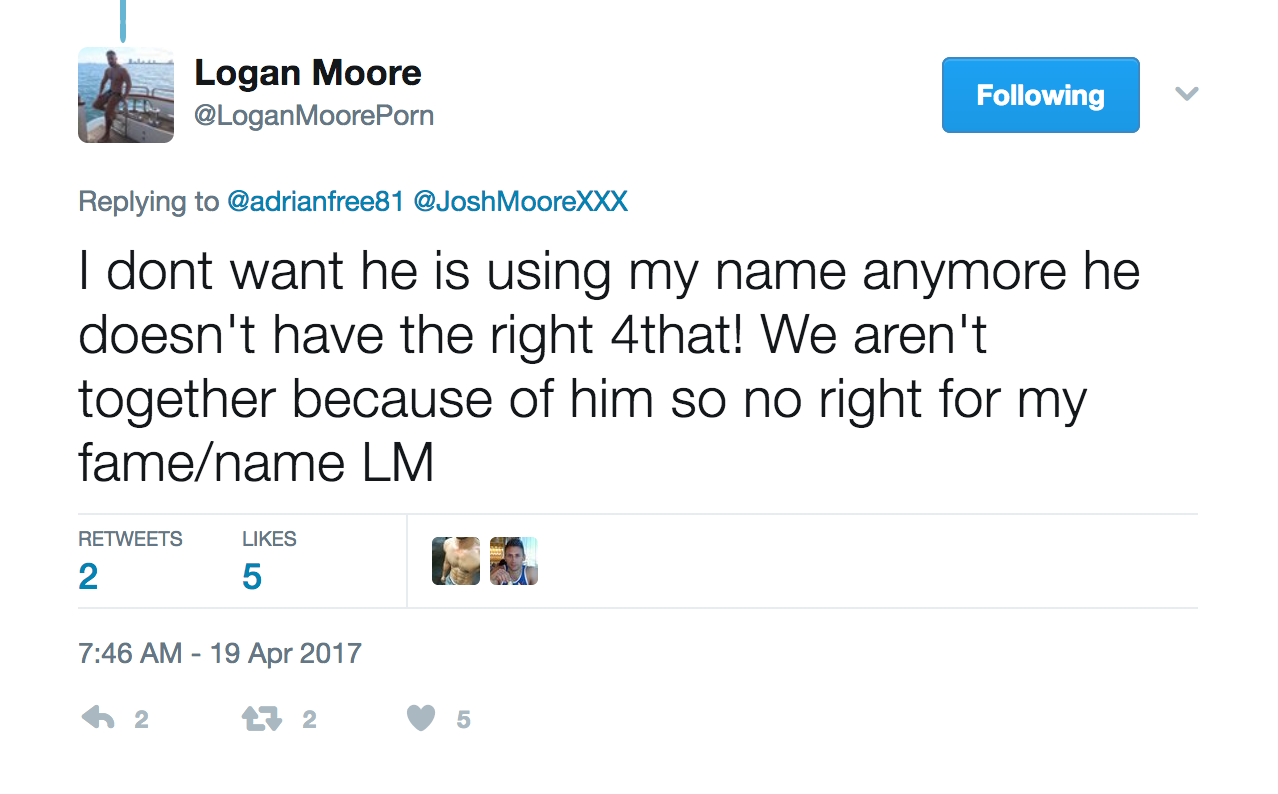 And, the split has left Logan Moore completely "blindsided."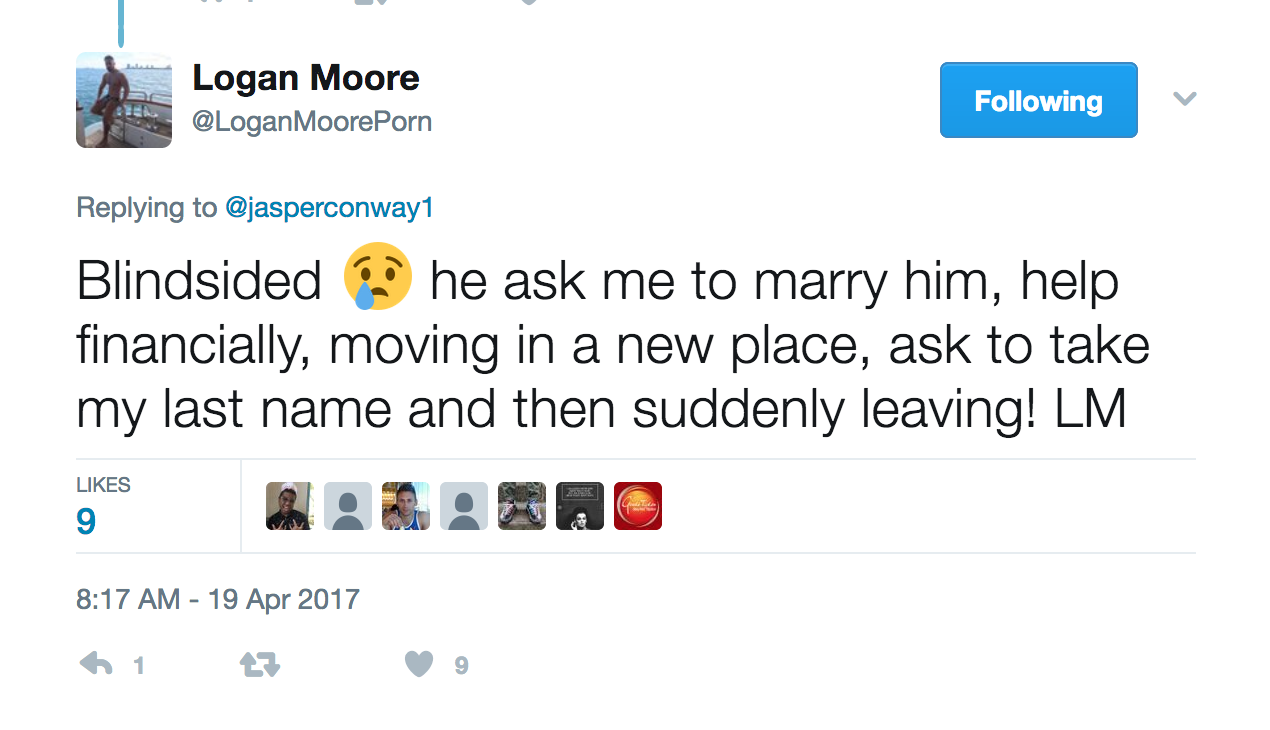 And, bring on the drama: