Not Again! Finn Harding Shoots His THIRD Fake Cum Shot At Men.com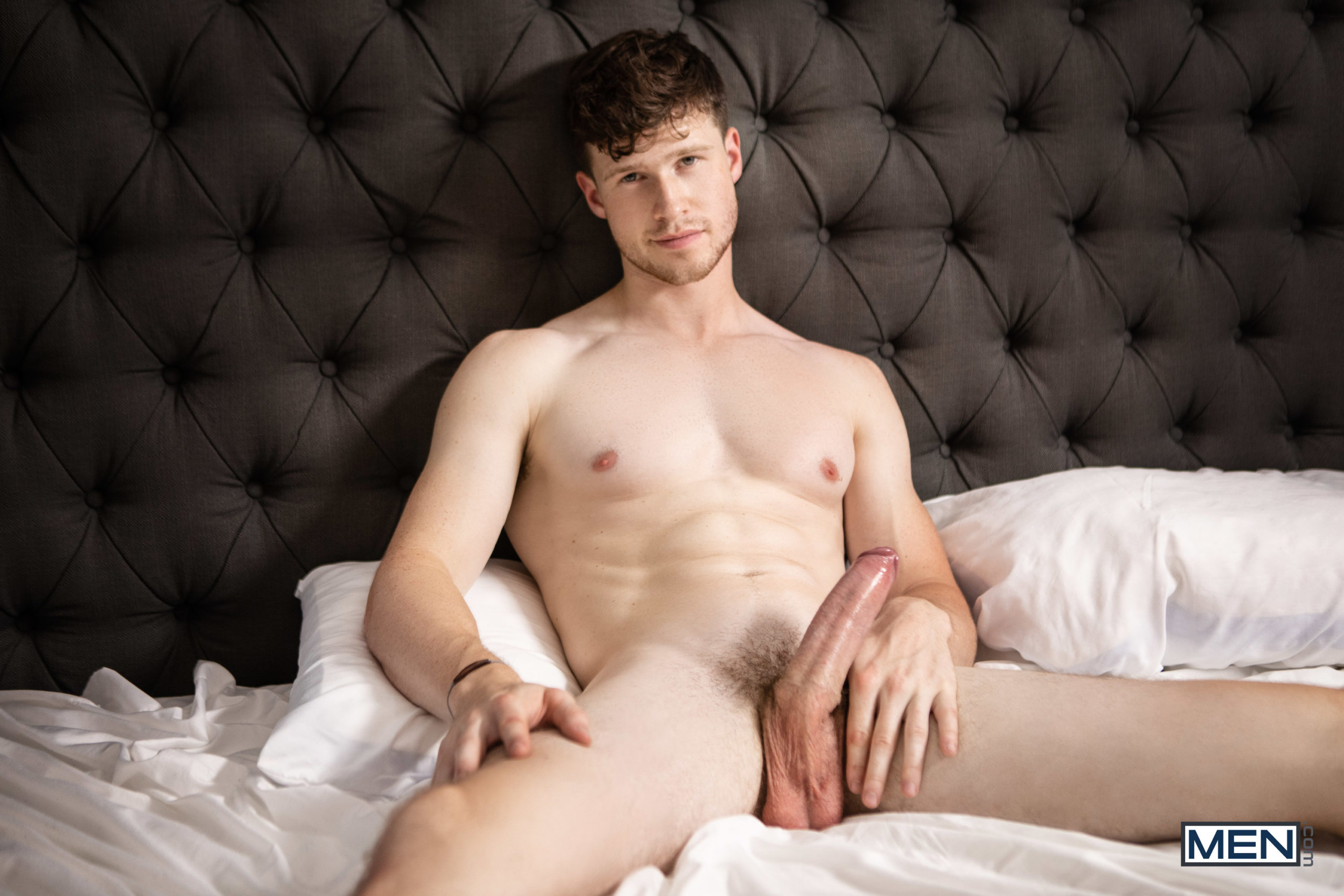 There's no category for Hottest Performer Who Doesn't Cum at the 2022 Str8UpGayPorn Awards (nominees will be revealed in less than 24 hours!), but if there were, gay porn star Finn Harding would easily be a top contender.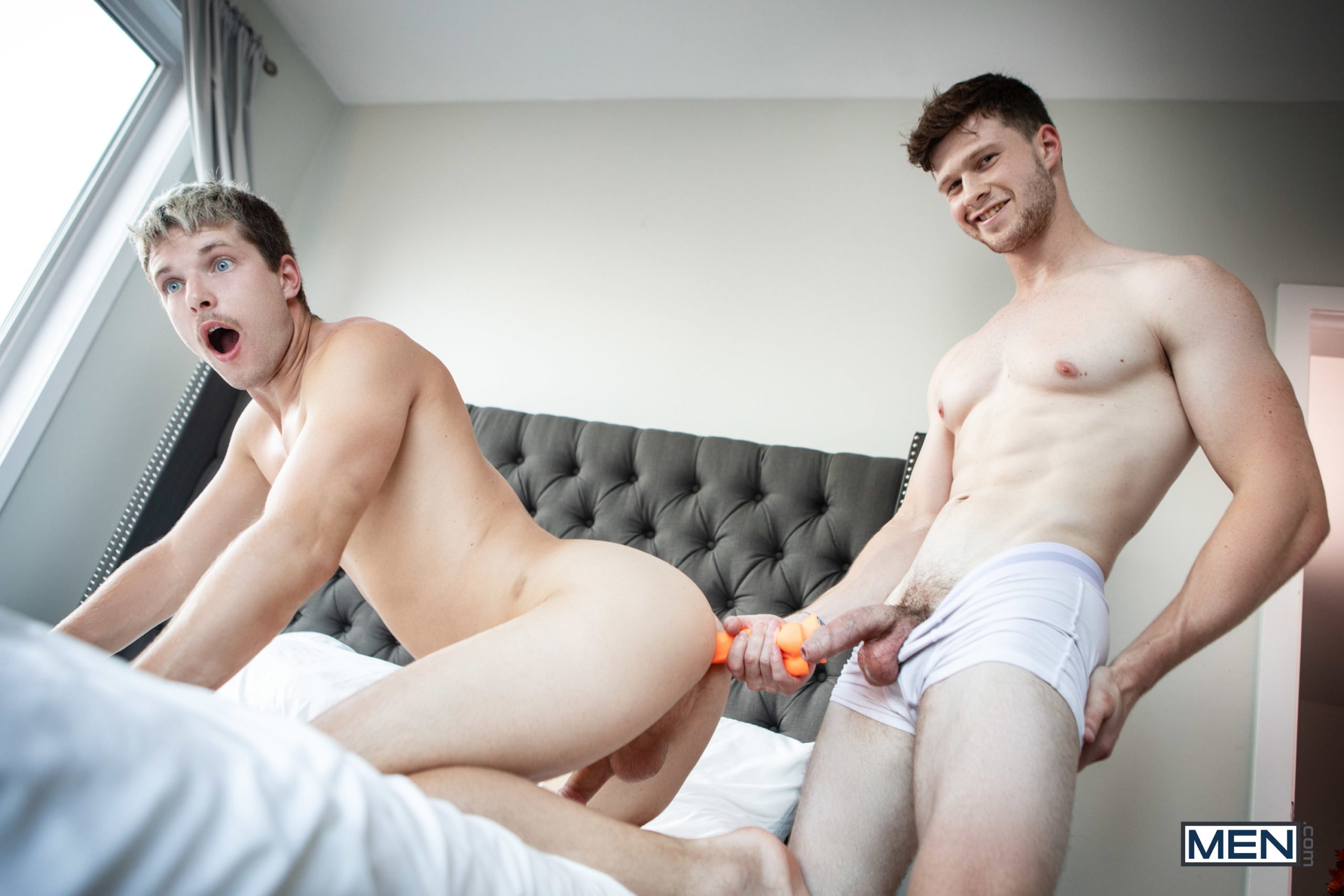 Finn Harding—a top-only star with the sweetest gig in gay porn (imagine being a 20-something porn star at your sexual peak who gets paid to fuck, but never has to cum!?)—is back to shoot his third fake load today at Men.com, and the bottom pushing the sham creampie out of his hole is Benjamin Blue: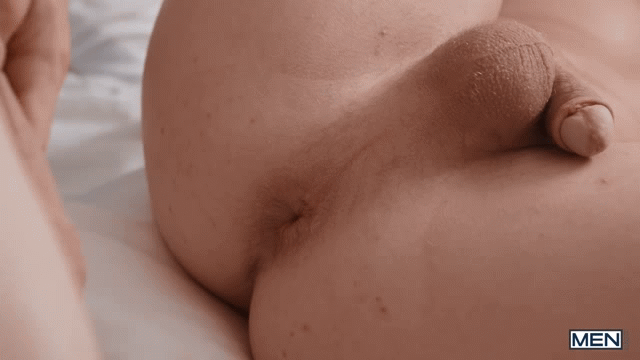 They of course don't show Finn's cock shooting any cum, and note his limp penis hanging there after supposedly ejaculating. Does this look like a cock that just pumped out that much "cum"?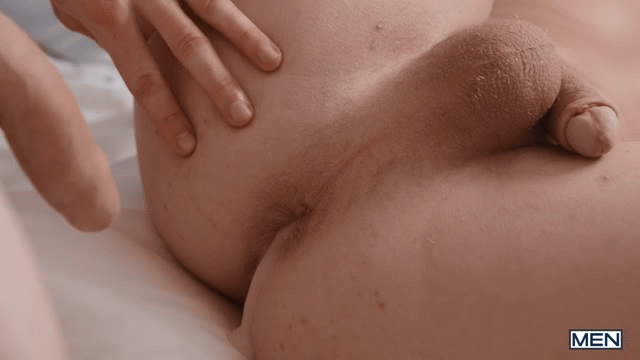 The team at MEN up in Canada are professional imitation cum mixologists at this point, having perfected the lotion and/or corn starch/water concoction used to assist infertile Finn. As you'll recall, Finn pumped a phony load into Alex Mecum back in June, turning an attempt at porn into bad slapstick comedy:
And then in November, it was time for another counterfeit creampie when Brent North pooped out more of Finn's phony jizz:
For Finn's next scene, I think the production people should pump an entire fucking gallon of lotion up the bottom's ass, and then have him push it all out onto Finn's limp dick. I want to see buckets of cum flowing everywhere. If you're gonna continue with these charades that are obvious to everyone, at least make it completely insane and entertaining. We've seen these little dollops of Cetaphil a million times, give us something we've never seen before!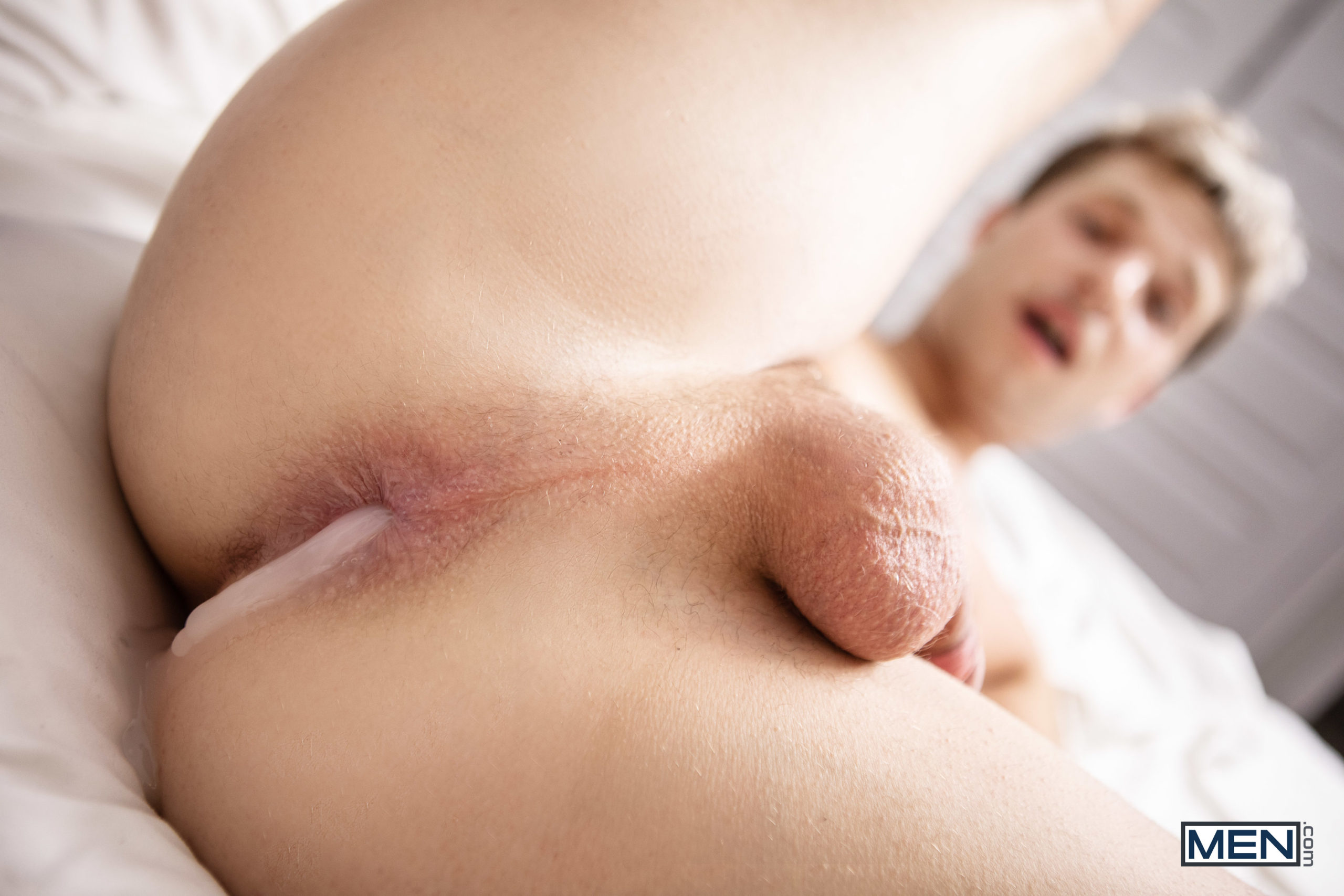 Trailer (watch full scene here):
[
Men.com: Finn Harding Fucks Benjamin Blue Bareback
]