Which Duo Would You Rather Join: The Twinks Or The Fisters?
Two new gay porn duos were released over the weekend, and they are *slightly* different from one another. So, depending on your taste in guys and your taste in sex acts, you might prefer one duo over the other.
If you could join one of these duos and turn it into a three-way, which would you choose? On the left, it's the barebacking twinks of 8teenboy, Cody Wilson and Chase Williams. On the right, it's ClubInfernoDungeon's Tony Orlando (playing a cop) fisting Sherman Maus right in the middle of a police station.
Are you #teamtwink or #teamfist?
Prefer to be fisted by a cop or fucked bareback by a twink?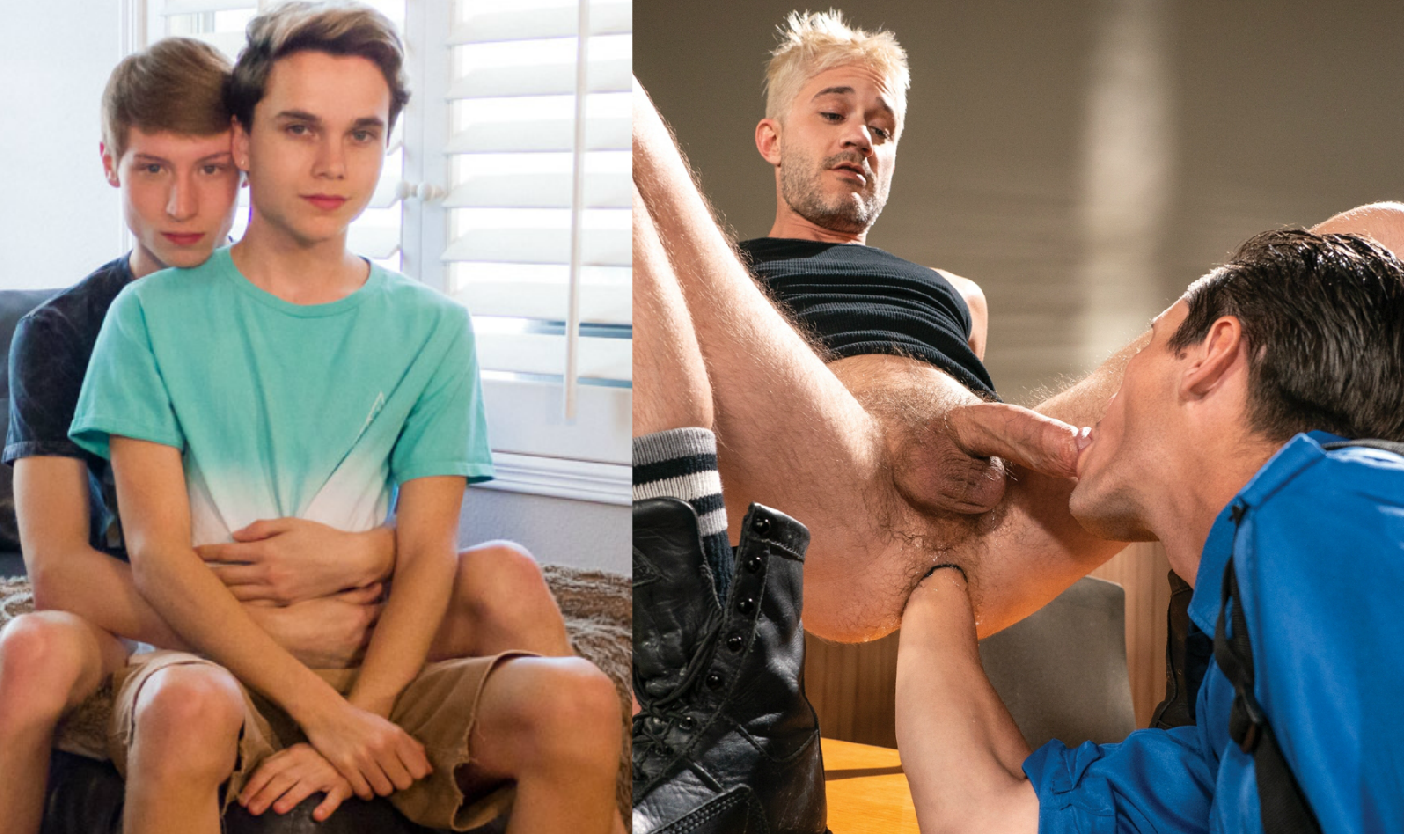 Remember, you can only choose one:
Here's the trailer for the twinks (watch full scene here):
[
8teenBoy: Chase Williams Fucks Cody Wilson Bareback
]
And, here's the trailer for the fisters (watch full scene here):
[
ClubInfernoDungeon: Tony Orlando Fists Sherman Maus
]